Mike Zimmer hasn't had a lot of Vikings-esque losses in his tenure, but that one Sunday was a classic. (And if you have watched enough Vikings football over the years, you know exactly the kind of gut-punch game I'm talking about when I speak of "Vikings-esque").
Sure, there were a few positives to mix in. Sam Bradford was protected better. The offense showed signs of life, particularly in the second half. And we would be able to zone in on those things if not for how it ended. We might even be able to gloss over the kicking failure. But now? It's all exposed in plain sight. Here we go with the game story in five GIFs (OK, technically four GIFs and a Vine today):
Punting after starting in the red zone: This is hard to do, you guys. In fact, Fox put up a graphic saying it hadn't happened — before the Vikings did it Sunday — since 2011. But Minnesota did it. After taking over at Detroit's 18 thanks to a Chad Greenway interception, the Vikings used two penalties a negative run and a sack to turn that amazing field position into a punt. Again, it might not have mattered if the game had finished differently. But every missed opportunity is magnified when you lose like this.
Blair Walsh: Ever since Blair Walsh missed a 27-yard field goal that would have won a playoff game last year, Vikings fans have been waiting for the other shoe to drop. Walsh has been shaky all season, but he had not yet cost Minnesota another game — until Sunday. We can argue what share of the blame he gets, but there were three critical errors: a missed extra point in the second half that kept the Vikings behind 10-9; having a 46-yard attempt blocked with a chance to take the lead; and a kickoff from the 50 that he booted into the end zone, letting Detroit start from the 25 without using any precious time on their final drive.
Defensive letdown: That said, the Vikings were still in great position to win this game. They led by three points with 23 seconds left, their opponent was out of timeouts and had to gain at least 35 yards to get into legitimate field goal range. And that's exactly what the Lions did. Then Detroit converted four third downs on their TD drive in overtime — three of them 3rd-and-8 or more, including the absurd Golden Tate touchdown — to seal the deal. Up until the Chicago game, this defense was playing at an elite level. That is no longer the case.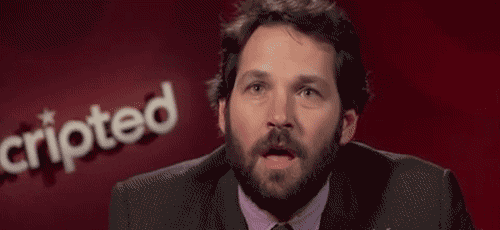 Final play: That Tate touchdown reminded me of Michael Vick's TD run that beat Minnesota in OT back in 2002.
Overall feeling: How do you feel right now if you're a Vikings fan? Well, a season that made it feel like a Super Bowl was a real possibility came crashing down in back-to-back losses. And then a game that was slipping away was rescued … only to be given away again in crushing fashion. As Parker Hageman tweeted: Did the Vikings win?