Let's try something new this year: telling the story of each Vikings game with five GIFs (and a few words, too). Here we go with the first effort from Minnesota's 25-16 victory at Tennessee.

1) The first half was, in a word, awful. If you want another word, it was also boring. Dreadfully boring. The Vikings' offense couldn't move the ball. Field position was a constant challenge. Even the defense was getting knocked off the line of scrimmage. Hardly anything of consequence happened, particularly on the positive side of the ledger for the Vikings.

2) What little offense the Vikings were able to generate in the first half was negated by two missed field goals by Blair Walsh — both wide left, as was the case with his chip shot playoff miss. For good measure, Walsh also missed an extra point, this one to the right. He did rebound with some better kicks as the game went on, but overall it was a concerning debut.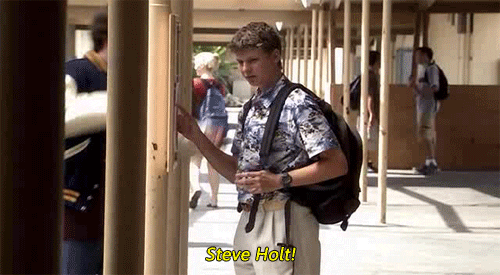 3) After two of those Walsh field goals, the game turned on a stunning defensive play. Everson Griffen pressured Marcus Mariota, who looked to complete a pass to his outlet receiver. But linebacker Eric Kendricks was waiting and pounced on the toss, picking it off and returning it for a long TD that gave the Vikings a lead they would never relinquish.

4) After all the quarterback drama of the past two weeks, Shaun Hill, overall, was pretty decent. He finished up 18 of 33 for 236 yards and didn't turn the ball over — taking advantage of a Titans defense that was clearly stacked up to stop Adrian Peterson, who had just 31 yards on 19 carries. If it's the only game Hill starts all season, he will have done his job admirably.

5) The overall story of the game, though, was the defense. The unit simply took over with three second-half turnovers, two of which were returned for touchdowns, providing the blueprint for the team's 2016 success. The Vikings will need to be better on offense to win against better teams, but this defense has a chance to be even better than "only" very good.