Every Monday, well Tuesday in this case, we'll take four questions from Twitter for our weekly mailbag using the #VikingsST hashtag.
After seeing the offense and defense in progressive what is legit chances of ten wins? What do you see our record #VikingsST

— zach sween (@1Sween) August 25, 2014
The Vikings will be an improved team, but I don't think that will result in 10 wins. Yes, unlike other sports leagues, there's always a team that jumps from worst to first in the NFL. I just don't think it'll be this team.
The Vikings have shown some good signs in the preseason, especially on offense. The defense is the biggest concern and will decide if the Vikings are that surprise team, or just another average team. It's easy to get your hopes up with the team 3-0. Thoughts of a playoff berth and 10 wins creep in, but it's the preseason. The record doesn't mean a thing and it could play out dramatically different at the start of the regular season.
I had the Vikings at 7-9 before the season. With Rams quarterback Sam Bradford out for the season, I bumped it to 8-8. It still projects as a third place finish, ahead of the Lions, in my opinion.
@MasterStrib what can be attributed to "Sheriff" Floyd's great preseason performance thus far? #VikingsST

— Anthony Skubic (@Skubzy) August 25, 2014
Not every first rounder makes an immediate impact as a rookie and there's seems to be a lofty expectation every year on all first round picks to do just that. If a player fails to exceed that, he's immediately a bust apparently.
Vikings defensive tackle Sharrif Floyd lost weight in the offseason, removing red meat and pork from his diet, but he's continued to develop all-around as a defensive tackle. Floyd's getting more opportunities now as the starting three-technique tackle rather than serving as a backup last year. He played very well the last two games, specifically his pass rushing ability, and we'll see if he can carry that play into the regular season. Remember, it's his second season. There will still be some growing pains Floyd will experience throughout the season, especially in a new scheme. He'll need to show progress, however, similar to how he's performed in the preseason.
@MasterStrib: Where does Jerrick McKinnon fit into offense, and do you expect he or Matt Asiata to be named #2 RB behind AP? #VikingsST

— Josh Betts (@BettsSportsBeat) August 25, 2014
Matt Asiata has been very impressive during preseason, including as an option in pass situations out the backfield. McKinnon can be a third down back and used at times in the pass offense in two-back formation, but Asiata is Adrian Peterson's backup.
It'll be interesting to watch when offensive coordinator Norv Turner uses McKinnon to start the season. He brings a change-of-pace to big backs like Peterson and Asiata, but how often will Turner want that? Although he does provide the flexibility, it doesn't appear that McKinnon will get too many snaps early in the year.
@MasterStrib does Josh Robinson get cut? #VikingsST

— Chris Duncanson (@SpyderFenix) August 25, 2014
Head coach Mike Zimmer might've reference the cornerback as "the other guy" last week, but cut him?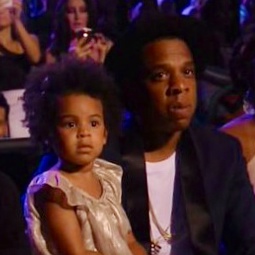 Yes, he'll make the team.