All Books

(33)

Fiction

(11)

Mystery

(11)

Young Adult

(11)

List

(33)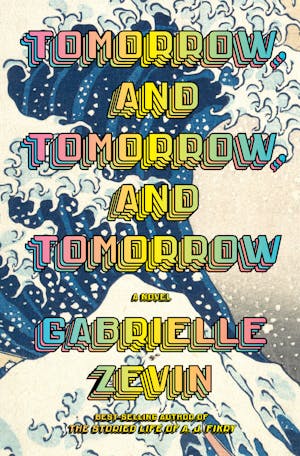 Tomorrow, and Tomorrow, and Tomorrow
By Gabrielle Zevin
The act of playing, according to Sam Masur, one of two brilliant video game creators in Gabrielle Zevin's marvelous new novel, is the most intimate act in which one can participate. Yes, that includes sex (in Sam's mind, anyway; the internet disagrees). Playing together "means allowing yourself to be open, to be exposed, to be hurt. It is the human equivalent of the dog rolling on its back — I know you won't hurt me, even though you can." Naturally, the characters in "Tomorrow, and Tomorrow, and Tomorrow" hurt each other, even when they don't mean to. In games you get to start over. But in life, you just keep going.
Writing a novel in which video game creators take center stage could be risky. Does the Venn diagram of readers and gamers overlap much? We aren't sure. But Zevin, who calls herself "a lifelong gamer" in the book's afterword, has faith in her audience, and readers don't need to know games to love this book. She builds a fascinating story about the creative spark and the sacrifices that come with making art. She brings the same knowledge and passion to the gaming universe as she did to the world of books in her debut, "The Storied Life of A.J. Fikry," a novel that won the hearts of readers everywhere.
"Tomorrow, and Tomorrow, and Tomorrow" deserves equal attention. It's a polished, thoughtful novel about loyalty and love that, like the best video games, grows more absorbing the further you venture into it. The story follows the partnership between Sam and Sadie Green, childhood friends who create some of the most revolutionary and popular video games of all time. Sam grew up in Los Angeles' Koreatown, mastering "Donkey Kong" at his Korean grandparents' pizza joint and grappling with a disability that makes walking somewhere between a chore and torture. Sadie comes from a wealthy Jewish neighborhood in Beverly Hills, privileged, she knows, but often isolated as a woman in the gaming world. Orbiting Sam and Sadie is Sam's college roommate, the smart, kind and handsome Marx, whose college acting credits belie his business acumen. He understands instinctively what draws gamers to the games: "It's tomorrow, and tomorrow, and tomorrow. It's the possibility of infinite rebirth, infinite redemption. The idea that if you keep playing, you could win. No loss is permanent, because nothing is permanent, ever." The title of the book, borrowed from "Macbeth," indicates that tragedy lies ahead, as Marx, Sam and Sadie find success and fame. But Marx is right: Whatever happens, don't opt out. Just keep playing. (Alfred A. Knopf, $27, July 5)
Reviewed by Connie Ogle, Special to the Star Tribune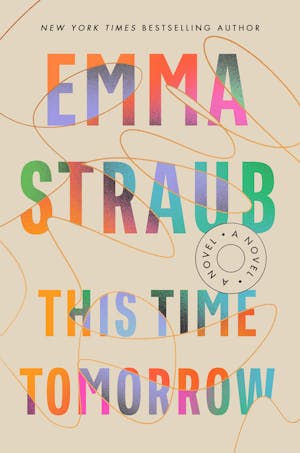 This Time Tomorrow
By Emma Straub
Fans of '90s nostalgia will fall in love with Straub's "This Time Tomorrow," in which a woman on the eve of her 40th birthday stumbles upon a wormhole that sends her back to 1996 and her 16th birthday. Life has been difficult for Alice lately — her single father, a writer, has been hospitalized with a serious illness, and the thought of losing him devastates her. Returning to high school provides her with the opportunity we all dream of: living our lives over again and getting a second chance to erase complacency and bad choices. The time travel aspect adds an unexpected twist on Straub's witty, character-driven examination of family dynamics, and she serves up a surprising, unique solution to Alice's troubles. The novel is also a heartfelt elegy to the disappearing landscapes of New York City. (Riverhead, $28)
Reviewed by Connie Ogle, Special to the Star Tribune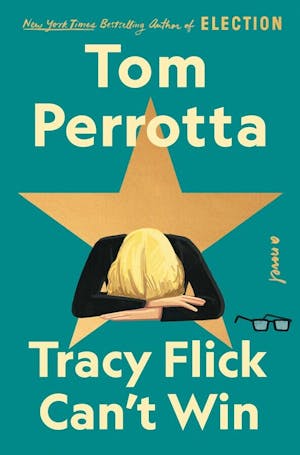 Tracy Flick Can't Win
By Tom Perrotta
If you met her now, you might not recognize Tracy Flick, the straight-A student whose quest to be president of a New Jersey high school was the focal point of Tom Perrotta's hilarious novel "Election." Twenty-five years later, Tracy is still smart and driven, but her life has not blossomed quite the way she expected. She's not the first female president; she's not even a senator or a lawyer. She's a friendless single mom and assistant principal at a different suburban high school, pondering her youthful experiences in a new, #MeToo light. She's on the short list to become the new principal, until a roadblock to promotion looms in an all-too familiar form. Perrotta's satiric window into the absurdities of American suburban life is as clear as ever, and his depictions of high school politics and unfortunate adult decision-making still ring true. (Scribner, $27, June 7)
Reviewed by Connie Ogle, Special to the Star Tribune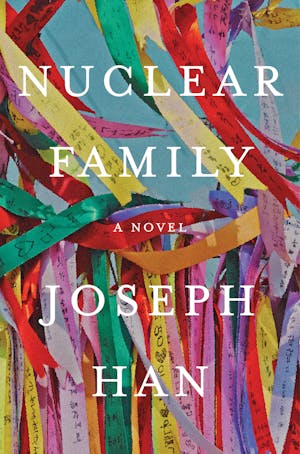 Nuclear Family
By Joseph Han
For the Cho family, separation is a way of life. They abandoned South Korea for Hawai'i, leaving loved ones behind. But now their restaurants are struggling, even after a visit from the patron saint of diners and dives, Guy Fieri. Daughter Grace is finishing college and almost constantly stoned, while son Jacob has moved to Seoul for a teaching job. When a video surfaces of Jacob being arrested trying to cross the Demilitarized Zone into North Korea, the repercussions on the business and the family are swift. What no one knows is that Jacob has been possessed by his grandfather's ghost, an unhappy spirit trying desperately to return to the family he left long ago. The bizarre comic plot showcases Han's uncanny ability to expose in a fresh way the battles inherent in preserving a complicated cultural identity. (Counterpoint, $26, June.7)
Reviewed by Connie Ogle, Special to the Star Tribune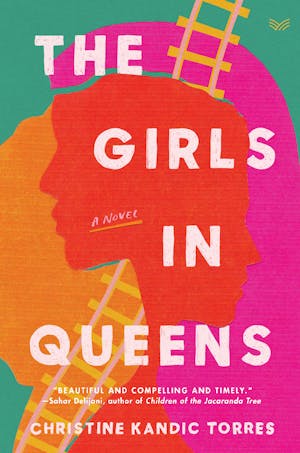 The Girls in Queens
By Christine Kandic Torres
What loyalty do we owe the people who share our roots? Torres tackles the thorny question with compassion in her impressive coming-of-age novel. Brisma and Kelly, two young Latinas growing up in a tight-knit, working-class Queens neighborhood, have been friends since childhood, forging a bond that's strong enough to weather Kelly's flirtation with Brisma's boyfriend Brian. But as their beloved Mets start a playoff run, Brian is accused of sexual assault. Kelly refuses to believe the allegations, made by a college girl from a well-off family, but Brisma begins to wonder about Brian's guilt and what it might mean about the way they grew up and what they accepted. Is it fair to demand consequences for bad male behavior when your community is already marginalized? Torres offers no easy answers to difficult questions. (HarperVia, $26.99, June 14)
Reviewed by Connie Ogle, Special to the Star Tribune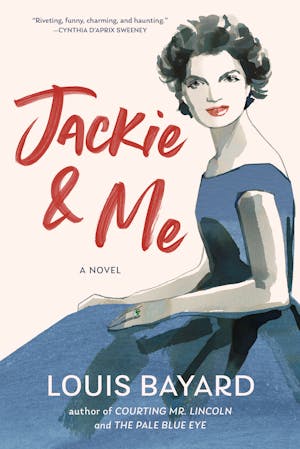 Jackie & Me
By Louis Bayard
The charms of Bayard's delightful new novel about Jackie Kennedy aren't only found in its historical context but also in its intelligent, witty tone and poignant dissection of friendship, class and betrayal. Set in the year leading up to Jackie's marriage to Jack Kennedy, the story is narrated by Lem Billings, Jack's friend and fixer, who finds himself all but wooing Jackie himself in Jack's place (the congressman is busy with work — and other pursuits). Not born into wealth, Lem is fascinated by the push and pull of Jackie's ambitions: "She was a creature bending both toward and away from matrimony." But Lem, who guards the secret of his personal life carefully, finds his loyalty to the Kennedys tested when Jack asks for a big favor. The outcome is surprisingly affecting, and Bayard's gamble of embarking on a well-known path from an unusual perspective pays off handsomely. (Algonquin, $26.95, June 14)
Reviewed by Connie Ogle, Special to the Star Tribune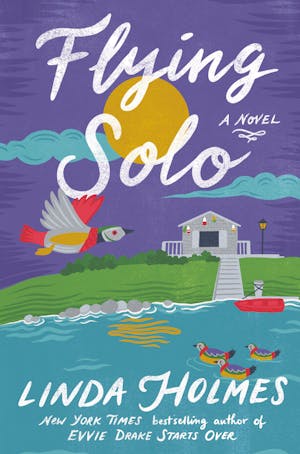 Flying Solo
By Linda Holmes
Though it focuses on different characters, Holmes' latest novel is set in small-town Maine, the same universe as her delightful debut "Evie Drake Starts Over." Laurie Sassalyn has left Seattle for her hometown of Calcasset for a few weeks to sort through the estate of her beloved great aunt Dot, a free spirit who traveled the world and collected mementos. Hidden among Dot's possessions is a wooden duck of mysterious origin, which sets Laurie on a quest for its provenance. Along for the ride are June, her longtime best friend, and her first boyfriend Nick, now divorced, hot and running the town library. The novel is diverting, romantic and a lot of fun, but Holmes adds depth by delving into Laurie's conflicting feelings about partnering up. Does her need for solitude and her own space mean there's no hope for a future with Nick? Holmes has a creative solution. (Ballantine, $28, June 14)
Reviewed by Connie Ogle, Special to the Star Tribune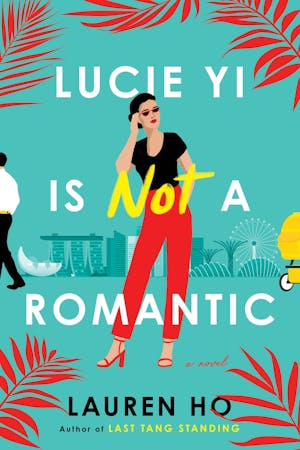 Lucie Yi Is Not a Romantic
By Lauren Ho
Highly regarded at her management consultancy firm and working in Manhattan, Lucie Yi is due to return to Singapore and should be thinking about the next stage of her career. Instead, her biological clock erupts while she's shopping at an upscale baby store. With no prospective father in the picture after an ugly split with her fiancé, Lucie joins a co-parenting website to find a father and meets the perfect (platonic) match in laid-back Collin, who's happy to move to Asia to raise their child. But Lucie's conservative parents, the return of her ex, raging hormones and complicated feelings for Collin throw her plans into chaos. Like Ho's hilarious "Last Tang Standing," "Lucie Yi" is a mix of laugh-out-loud humor and surprisingly sharp insight, in this case about parenthood. Finding new twists on the rom-com is hard, but Ho makes it look easy. (Putnam, $17, June 21)
Reviewed by Connie Ogle, Special to the Star Tribune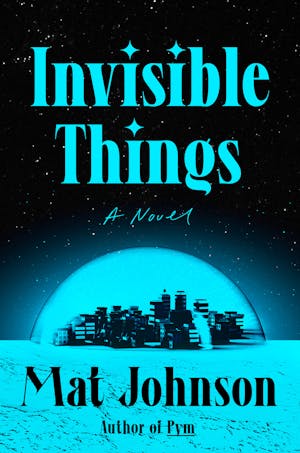 Invisible Things
By Mat Johnson
In this biting comic allegory, Johnson ("Pym") uses a space mission gone awry to expose our preference for embracing mass denial over grappling with distressing truths. When a spaceship discovers a settlement on Jupiter's largest moon, scientists aboard are sucked into the bubble of New Roanoke, a comfortable replica of life on Earth. Life there can be pleasant for some (if "it was hell, it was a hell with a Popeye's Louisiana Chicken and three Massage Envys"). But contentment requires ignoring the fact everyone in New Roanoke has been abducted and refusing to discuss the mysterious invisible force that occasionally delivers a slap to the head (or worse). When rescue arrives and rebels demand an election to determine the colony's fate, the chaos that ensues will sound awfully familiar. Johnson's showstopping finale reminds us how much we can accomplish if we dare to face reality. (One World/Random House, $27, June 28)
Reviewed by Connie Ogle, Special to the Star Tribune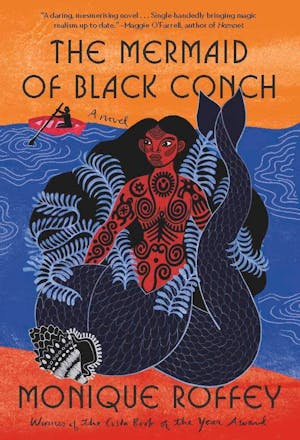 The Mermaid of Black Conch
By Monique Roffe
Trinidad-born Roffey's vivid reimagining of a mermaid myth, previously published in the U.K., won the 2020 Costa Book of the Year. A searing blend of Caribbean magical realism and contemporary examination of misogyny and the reverberations of colonial oppression, the novel is set in 1976 and follows the story of David, an island fisherman, and Aycayia, a lonely mermaid cursed by jealous women to remain forever in the sea. When Aycayia is captured by an arrogant American, David rescues her and hides her in his home, eventually enlisting help from a rich white neighbor. Aycayia, whose language is beautifully rendered in verse, adjusts to life on land but doesn't know if she can stay. Roffey's fable is a moving love story, full of messy, glorious eroticism, but she also shines a light on the dangers of toxic masculinity, racial inequity and the difficulty of understanding our true natures. (Knopf, $26, July 12)
Reviewed by Connie Ogle, Special to the Star Tribune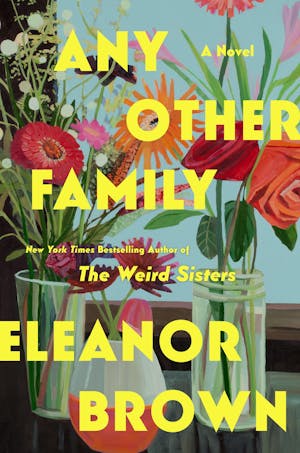 Any Other Family
By Eleanor Brown
Brown's treat of a novel brings new meaning to the phrase "yours, mine and ours." Three sets of Colorado parents create an extended family by adopting four siblings. Capable, wealthy Tabitha, married to Perry, adopted twins and acts as cruise director, scheduling frequent get-togethers and stage-managing every scene. The obligations exhaust single mom Ginger, who adopted the oldest daughter, while Elizabeth, struggling with money issues and a challenging baby, hides her unhappiness from her husband and worries that she shouldn't have adopted at all. During an awkward family vacation, they learn the birth mother is pregnant again and wonder how to incorporate a new child into the group. The plot may sound farfetched, but Brown addresses obvious questions deftly, and her characters are appealing. She examines the pressures placed on mothers while considering what makes a family and comes up with a wonderful answer: commitment and love. (Putnam, $27, July 12)
Reviewed by Connie Ogle, Special to the Star Tribune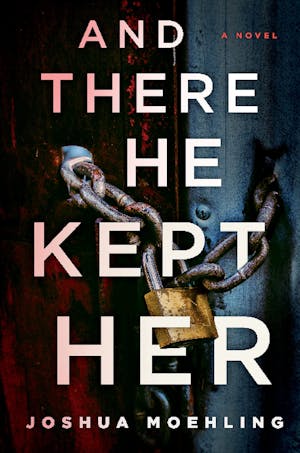 And There He Kept Her
By Joshua Moehling
Whether Acting Sheriff Ben Packard turns out to be the hero of his own life, or whether "that station will be held by anybody else," I don't care. I'm all in with him. OK, so Packard isn't exactly David Copperfield, but Charles Dickens' novel does play a pivotal role in Minneapolis author Joshua Moehling's stellar debut. I'll happily follow Packard's adventures in a fictional Sandy Lake, Minn., for as long as Moehling wants to keep writing them.
Moehling's atmospheric thriller explores "the untold stories" (and one or two diabolical secrets) buried beneath the Minnesota Nice of Sandy Lake. You've been there. It has a poultry processing plant and "an outdoor Sportcraft manufacturer" nearby. It's a place where the cabins on Lake Redwing have wine cellars and the homes in town have basements, where tourism has replaced agriculture, mining and logging and the economic gap, according to Packard, is "the kindling that fueled almost all of the crime in the area."
Our hero is self-deprecating, tough and compassionate. He has a keen wit and a candid Minnesota sensibility that can be as sharp and subtle as a paper cut.­ When he's offered seconds at meals, he notes, "it's easier to accept the first offer than decline ten more." He's tall and handsome. Women are "drawn to the size and shape of him … men intimidated by it." He also swims April to November from the dock in front of his house (swoon), where every room is under construction and furniture is draped in tarps.
Ironically, despite his candidness with others, Packard has spent his life in "camouflage." He's running from grief, taking a "geographical cure," to flee the "pain and confusion" resulting from the murder of his lover, Marcus, a St. Paul detective (Packard and Marcus were known at the academy as the Twins). Packard has relocated to Sandy Lake because it's a town where "he has no alliances, no grudges, no debts." His only connection to the area is that his family once had a lake place where his brother Nick drowned as a teenager, a tragedy that upended Packard's privileged life and broke apart his family. So, yeah. Our hero's lying to himself.
Eventually, there's a price to pay for Sandy Lake's "untold stories." The first rip in the community's camouflage occurs when two teenagers go missing, the result of attempting to steal prescription pain meds from Emmett, an elderly retired killer, whose story is all about a pink caged room in his basement. Even the most disturbed and disturbing characters in Moehling's novel are compelling and complex. Emmett really does resist coming out of retirement. When he does, Packard races to find the teenagers before the gash widens and he's offered another hot dish. (Poisoned Pen Press, $26.99, June 14)
Reviewed by Carole E. Barrowman, Special to the Star Tribune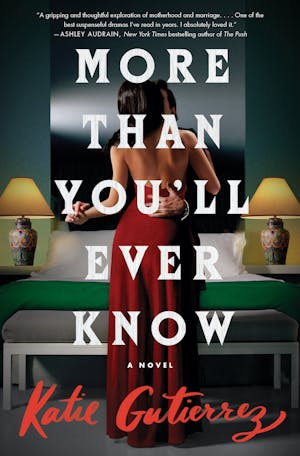 More Than You'll Ever Know
By Katie Gutierrez
Journalist Cass Bowman describes herself as "a dirty little cog in the true-crime industrial complex." But like many of us, "she does love the genre." She's obsessed with the weird, the obsessive, the "chiaroscuro of the macabre and the mundane." While researching a story for her true-crime blog, Cass comes across an article about Delores "Lore" Rivera, from Laredo, Texas, a "rare female bigamist," whose two lives collided 20 years ago when one husband shot the other in a motel room, the bullet "like a golden teardrop." Cass has to know more. Who is this woman who "hadn't just cast off societal expectations," but had burned them to the ground? Gutierrez's suspenseful, seductive, gorgeously written novel explores the cost of marriage and motherhood ("the thief you invite into your home"), cutting between Cass' construction of Lore's story and Lore's story: her choices, her desires, and the price she paid for a dance "that becomes an affair, which becomes a marriage," then murder. (Wm. Morrow, $28.99)
Reviewed by Carole E. Barrowman, Special to the Star Tribune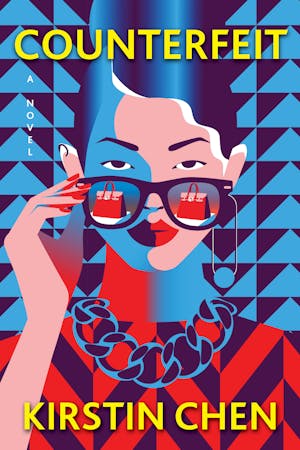 Counterfeit
By Kirstin Chen
Chen's fabulous novel is a cautionary tale (sort of) about how "even the firmest moral boundaries [can] stretch and tear." It's a tale of two well educated Asian American women taking on the world of high-end purse "super fakes" and winning (sort of). When the average Birkin bag can sell for up to $200,000 (feel free to gasp), a Louis Vuitton for up to $10,000 (cheap by comparison), you'd think someone would have attempted the elaborate scam that these two college friends, Ava and Winnie, carry out before now. To be fair, Winnie concocts the scheme and she convinces Ava that her life with her husband and son needs more excitement, more bling. Soon, Ava's checking out factories in Beijing and running a cadre of shoppers across the country. The novel is presented as Ava's confession for the "bushel of lies" she's been carrying (like a purse) and her decision to "face the consequences" (sort of). (Wm. Morrow, $27.99)
Reviewed by Carole E. Barrowman, Special to the Star Tribune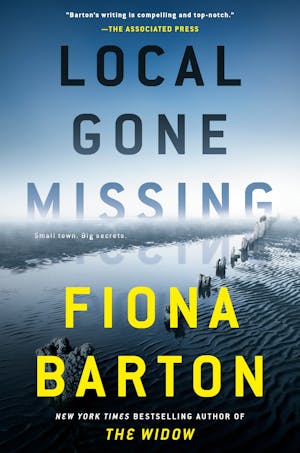 Local Gone Missing
By Fiona Barton
Charlie Perry has gone missing. He was last seen dancing at the music festival he brought to the seaside town of Ebbing against the wishes of most of its residents. And just as the town feared, the festival brought with it a lot of "weirdos," too much noise, the drug overdoses of two teenagers, and whatever happened to Charlie. A recent inhabitant of Ebbing, Detective Elise King is on medical leave, but when she talks to a few of her neighbors about Charlie, she hears "red flags unfurling and snapping in the sea breeze." Elise shifts from reluctant observer to unofficial investigator. Barton's plot spirals back and forth from the days before and the day directly after the festival, slowly revealing the "ancient history" that her neighbors are hiding. Barton writes with the pacing, plotting and richly drawn characters of the best English dramas on PBS' Masterpiece Mystery. Cue this one up. (Berkley, $27, June 14)
Reviewed by Carole E. Barrowman, Special to the Star Tribune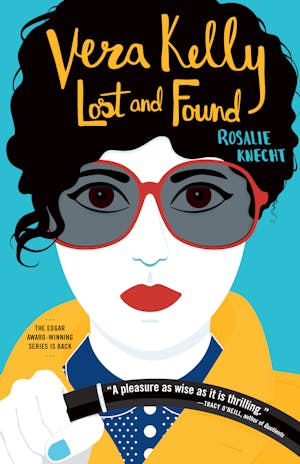 Vera Kelly Lost and Found
By Rosalie Knecht
Set in the 1970s in California and New York City, Knecht's novel is a love story that flips the knight-in-shining armor to the rescue trope in a wonderfully romantic and thrilling way. Vera Kelly had a former life in the CIA, but is now a private investigator for "emotional larcenies" — that is, crimes of the heart and financial scams that happen to her friends and neighbors in the LGBTQ community, crimes the authorities ignore (often). Until Vera met Max Comstock, her girlfriend, Vera thought she was happy. She "had done well at surviving." But when Max goes missing from the Comstock family's compound in Malibu, Vera realizes she's actually been "pantomiming heterosexuality." She's been hiding "for everyone else" who she truly is. Vera's search for her girlfriend across Southern California becomes more than a search for her missing love; it becomes a quest for a world she wants to create with Max in it. (Tin House, $15.95, June 21)
Reviewed by Carole E. Barrowman, Special to the Star Tribune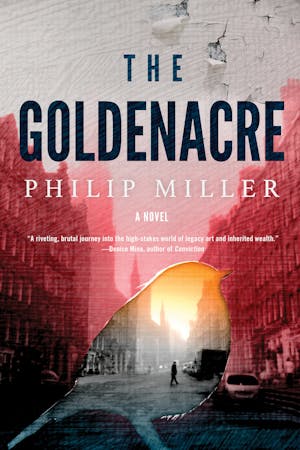 The Goldenacre
By Philip Miller
This terrific art mystery is as twisty and dark (even a wee bit gruesome in places) as the "crooked medieval lanes" and the "brooding bulk" of St. Giles' Cathedral in Edinburgh, where this exceptional novel is set. "All the savage sorrow of the world" flows from greed, and greed is at the heart of this mystery. The old Lord Melrose has died and his family plans to donate an obscure Charles Rennie Mackintosh painting, "The Goldenacre," to the people of Edinburgh to avoid inheritance taxes. The iconic Scottish artist Mackintosh made "fine, uncomfortable furniture" and "severe and elegant buildings," but in his art "tended toward the secret and the gnostic." The government sends Thomas Tallis, a lonely anxiety-driven man, to inspect the painting's provenance. Shona Sandison is a journalist, dangling on the craggy precipice of the profession. A series of murders in Edinburgh bring them together.
"Privileged lies often remain unquestioned," a character notes. This novel uncovers many. (Soho Crime, $26, June 28)
Reviewed by Carole E. Barrowman, Special to the Star Tribune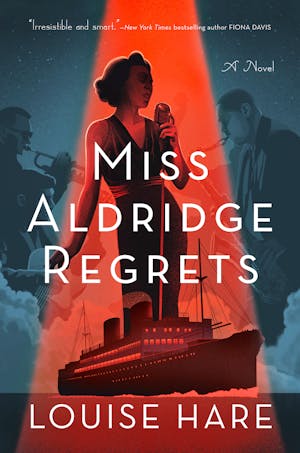 Miss Aldridge Regrets
By Louise Hare
Cole Porter's vengeful ballad about Miss Otis and her canceled lunch accompanied me as I danced through this delightfully wicked mystery. Set on the Queen Mary as it crosses the Atlantic in 1936, deceptions, seductions and revenge flow as fast as the Champagne in its ice fountains. Is it fate, or something more sinister, that finds Lena Aldridge, a talented, penniless London nightclub singer, seated at the dinner table of the American Abernathys, a family whose dysfunction is as excessive as their wealth? Oh, it's something way more sinister. Even Lena's got secrets. She's the mixed-race daughter of a Black American piano player, a single father who adored her, but she's passing as a "European protégée" on the ship. Before Lena sailed, a "visit from a stranger had changed everything" and "a sudden death had forced her hand." If she doesn't get a grip and play detective rather than reading fictional ones, she may regret it. (Berkley, $27, July 5)
Reviewed by Carole E. Barrowman, Special to the Star Tribune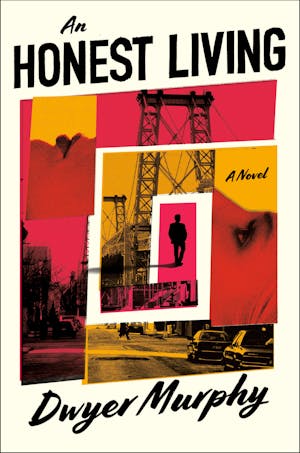 An Honest Living
By Dwyer Murphy
The only thing better than a book about books is a stylish book about the death of an antiquarian book seller, his famous author wife, and a mysterious box of books he leaves behind. Murphy's engrossing debut is a book made for summer reading. It's a smart, leisurely read, richly layered with movie references and philosophical reflections on them, literary details especially about 19th-century novels, and it's populated with a community of intriguing characters whose lives revolve around the arts. Set in the early 2000s, the narrator, a litigation attorney working solo in New York, mostly handling petty neighborhood disputes, takes on a quick well-paid case at the behest of his best friend, Ulises, a Venezuelan poet. The case is a set-up. The consequences set the narrator and Ulises on an investigation to discover why the aforementioned antiquarian bookseller disappeared — then sent his wife, the famous author, a mysterious box of books after he died. (Viking, $26, July 26)
Reviewed by Carole E. Barrowman, Special to the Star Tribune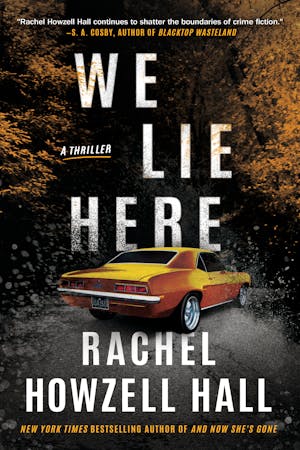 We Lie Here
By Rachel Howzell Hall
It's difficult to catch your breath in the desert air of Palmdale, Calif., where Howzell Hall's latest twisty propulsive mystery is set. You'll feel the same way while reading it. Yara Gibson, a Los Angeles screenwriter, a "short-stack word nerd," is trying to be "a good daughter" despite the toxic dynamics of her family. Since childhood, she and her sister, Dominique, have done their best to keep the status quo in the family's dynamics without ever really knowing why their mom has a get-away bag packed in the hallway or why their dad sits outside so much. Yara's frequent bouts of anxiety coupled with life-threatening asthma have made her reality a bit "janky" even at the best of times. Yara has returned to Palmdale to throw her parents a much-deserved anniversary party, but when she receives a series of threatening texts from an estranged cousin — and then that cousin is murdered — Yara's grip on reality really begins to deteriorate. (Thomas & Mercer, $24.95, July 12)
Reviewed by Carole E. Barrowman, Special to the Star Tribune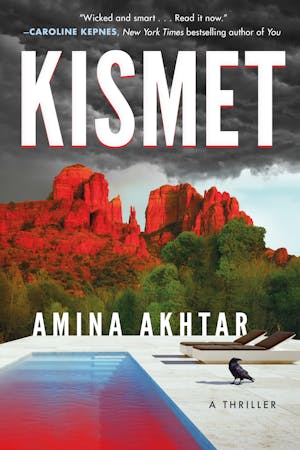 Kismet
By Amina Akhtar
"Kismet" is a slick social satire wrapped in a twisted mystery set in Sedona, Arizona's upscale spa community, where Ronnie Kahn has relocated with her new friend and "wellness fanatic" Marley. In this wealthy community chock full of crystals and spiritual vortexes, Tarot readings and cleansings, a serial killer and a literal conspiracy of ravens are causing chaos, upsetting the natural and not so natural order of things. Ronnie is from New York City, and after finding mutilated body parts on a hike with Marley, she wishes she'd kept her "brown butt home." Seriously, "what stage of enlightenment" is this, she asks. For different reasons, Ronnie and Marley decide to investigate. The novel's shifting points of view and flashbacks to Ronnie's life in Queens with her abusive aunt whip up the suspense as Ronnie transforms from a "doormat" to an "empowered woman" with all the goals. Akhtar's novel is perfect summer self-care. Sip a smoothie while you're reading. (Thomas & Mercer, $24.95, Aug. 1)
Reviewed by Carole E. Barrowman, Special to the Star Tribune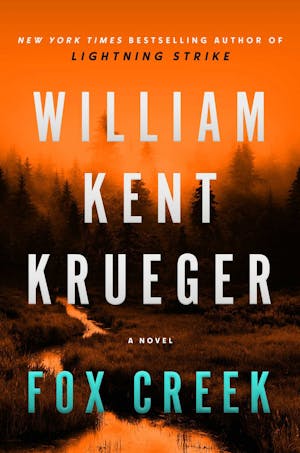 Fox Creek
By William Kent Krueger
For decades, I've been on the long road with Kent Krueger's Cork O'Connor, following his life and its mysteries in the "arboreal landscape" of the North Woods. So, you'll appreciate how momentous it is when I write that "Fox Creek" is the best book in the series yet. Cork's spiritual quests led by Henry Meloux, a "legendary hunter" and a Mide, are often at the heart of the novels, but in this one, Cork's quest is literal, thrilling and deadly. It involves Henry, Rainy (Cork's second wife), Stephen (Cork's son), Delores Morriseau, a woman looking to heal her marriage, and a band of mercenaries led by a man known as LeLoup (the wolf). The plot's pacing is relentless and breathtaking, the landscape — its ridges and rivers, its marshes and streams — become friend and foe beneath Cork's feet as he tracks Henry and the women into the Boundary Waters, hoping to reach them before the wolf. (Atria, $28, Aug. 23)
Reviewed by Carole E. Barrowman, Special to the Star Tribune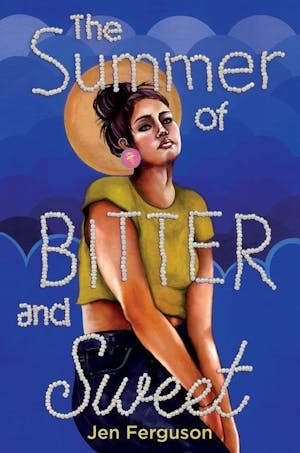 The Summer of Bitter and Sweet
By Jen Ferguson
Like an unexpected tart note swirling through a creamy, cold treat, "The Summer of Bitter and Sweet" layers the harsh truths and deep connections that thread through a Canadian prairie town.
For Metis teen Lou, who lives with her uncles and mom on a dairy farm in a mostly white community, identity is a complicated question.
Many in town know her dark history, the white father who raped her Indigenous mother and was eventually sent to prison. But for many years she passed as white, escaping some of the community's most blatant racism.
In her last summer before college, she just wants to work out at the pool and spend days at her uncles' ice cream shack with her two best friends, King, son of a Jamaican immigrant dad, and Florence, who plots her return to Ireland to see her girlfriend.
Then Lou's mother takes off to spend the summer selling beadwork at powwows, and her uncles fail to tell her that her birth father has been released from prison. As her father delivers increasingly angry letters, Lou must also figure out what to do with her tentative feelings for King.
Ferguson's debut young-adult novel holds many delights, beginning with the ice cream recipes that open each chapter. Lou's Uncle Dom, who forages for wild ingredients, invents his own flavors, inspired by the landscape and named simply by color.
The opening flavor, Red, offers both flavor and poetic meditation on the season: "When the season opens at the Michif Creamery, we start with reds. They contrast loudly, wake us up, as spring announces itself with what seem like impossible buds on trees."
The story has a nuanced spectrum of male characters, from Lou's abusive ex-boyfriend Wyatt, to Dom, who has a busy and slightly secretive dating life with other men, to Maurice, who loves the farm, but also his ex-wife in the city, to King, whose gentleness eventually helps Lou confront her fears that she's broken because of her asexuality.
Ferguson doesn't sugarcoat the racism of the Canadian (and American) prairies, but offers Lou and her friends ways to respond, from their care for each other to overt acts to punish the town's most blatant offenders.
"It's so boring here all the time," Lou tells King. "But underneath the boring, there's this whole other world." In this heartfelt story, we come to see the complex lives beneath the wide-open landscape. (Heartdrum, $17.99)
Reviewed by Trisha Collopy, Star Tribune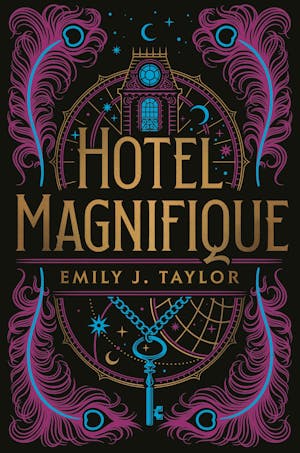 Hotel Magnifique
By Emily J. Taylor
Power, spectacle and secrets lie at the heart of this fantasy, set in a French-inflected world that shuns those born with magic.
Once every decade, the roving Hotel Magnifique appears in the port city of Durc, where Jani and her sister Zosa live in a rundown boardinghouse. Only the wealthy or the lucky get a ticket to see the enchantments inside, but Jani is determined to land a job at the hotel, where magic, feared and forbidden elsewhere, is safely contained as an entertainment.
Once inside, Jani swiftly encounters the hotel's dark side, as she struggles to keep her sister safe while staying a step ahead of the hotel's powerful maître, who chases down the world's most potent artifacts.
Minneapolis writer Emily J. Taylor delights in the dazzling enchantments of her magical world while also exposing the dark side of power. (Razorbill/Penguin, $18.99)
Reviewed by Trisha Collopy, Star Tribune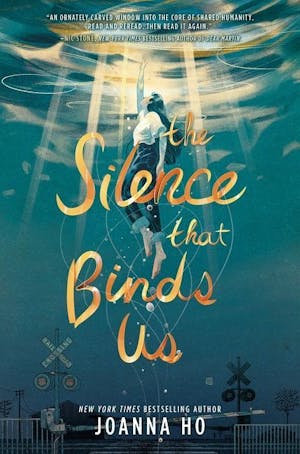 The Silence that Binds Us
By Joanna Ho
For Maybelline Chen and her brother Danny, the pressure from their first-generation parents to succeed is intense. But May, who favors ripped jeans and hoodies and wants to become a writer, doesn't fit the mold. And Danny hides his struggles with depression. When Danny commits suicide right after he's accepted to Princeton, the family unravels. Then a powerful venture capitalist blames Asian parents for a rash of teen suicides, and the school unravels. May speaks out in a poem that causes more backlash, threatening her mother's Silicon Valley job. With deft dialogue and nuanced characters, Ho walks readers into a story full of painful truths. May's mom communicates with an "arsenal of silence," and her dad cuts the tension with "dad bod" jokes. With the help of her best friend Tiya, daughter of Haitian immigrants, May confronts her own complicity in anti-Black racism while pushing her family to find their voice. (HarperTeen, $17.99, June 14)
Reviewed by Trisha Collopy, Star Tribune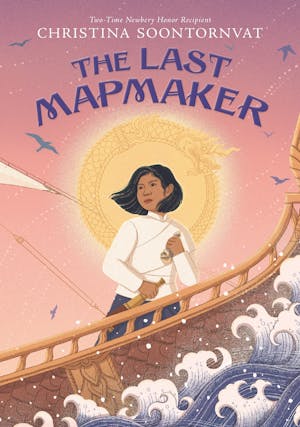 The Last Mapmaker
By Christina Soontornvat
Twelve-year-old Sai is dreading her 13th birthday, when it will become clear she doesn't have the lineal chain that shows her ancestral link to a family of means.
She sneaks out of the Fens every day to work for a famous mapmaker, Master Paiyoon, hoping to earn enough to buy just one link on a chain. When the queen announces an expedition to the remote Sunderlands, Sai leaps at the chance to join Paiyoon and earn the Expedition Prize.
The ship's journey into uncharted territory uncovers dangerous secrets and a rapacious kingdom that extracts wealth from all it claims. It will take all of Sai's wits and resources to survive the journey, and Paiyoon's wisdom to chart a new path.
Soontornvat's rich world-building and characters help expand our definition of what it means to be a hero. (Candlewick, $17.99)
Reviewed by Trisha Collopy, Star Tribune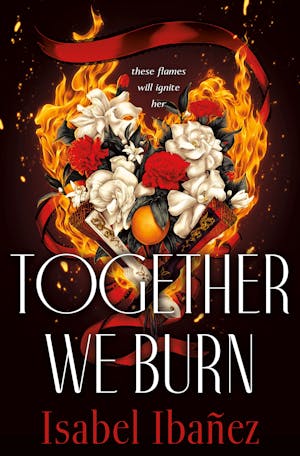 Together We Burn
By Isabel Ibanez
Sparks fly in this steamy romance inspired by medieval Spain where dragon fighters battle beasts in the ring for victory over a deadly foe.
In the ancestral dragon house of La Giralda, Zarela Zalvidar performs flamenco, keeping the memory of her mother alive. When her father is gravely injured in an incident that also kills several spectators, the city's Dragon Guild and an angry mob threaten to shut down the arena.
To recover her family's honor, Zarela decides to train as a Dragonador. Shut out by the Guild, her only option is to persuade Arturo, a reluctant dragon hunter with his own secrets, to teach her the craft.
The story takes unexpected twists as Ibanez confronts the brutality of an ancient sport and offers up a heroine determined to chart her own path in a culture ruled by men. (Wednesday Books/St. Martin's, $18.99)
Reviewed by Trisha Collopy, Star Tribune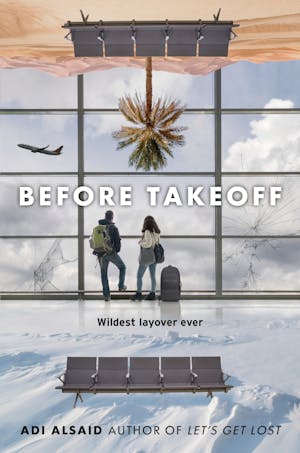 Before Takeoff
By Adi Alsaid
Meet-cute meets disaster tale in this unexpected mashup from Adi Alsaid.
On a layover in Atlanta, James Herrera meets Michelle Boucher, who is killing time on a trip home from France. Michelle craves company and James is startled to be talking to a cute girl. Then the airport's lights flicker in and out, followed by a blast, and mayhem ensues.
As James and Michelle navigate across the airport's concourses, they discover snow in some wings and tropical monsoons in others. Some wings descend into tribalism and chaos, while others fill up with unexpected gardens and dance parties. A malevolent force feeds on the chaos, stalking them through the halls.
Over the course of a night, the two fall in love, debate existence and confront their deepest fears. Alsaid uses a light touch to ask big questions about what holds us together when social rules unravel. (Alfred A. Knopf, $18.99)
Reviewed by Trisha Collopy, Star Tribune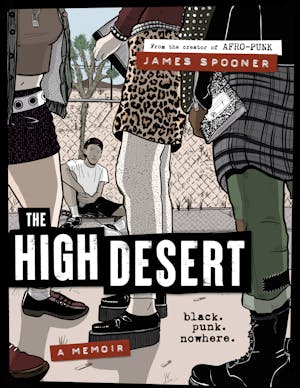 The High Desert
By James Spooner
"In the high desert, you can count on dirt, desolation and despair," teenager James tells us in the opening of this semi-autobiographical novel by artist James Spooner.
When biracial James and his white mother return to Apple Valley, Calif., at the start of a new school year, he walks into a stew of teen hormones and racialized violence. He bonds with the only other Black punk fan at the school and the two start a band with a white friend whose brother is a skinhead.
As the drug use and violence around them escalate, James tries to stick up for his friends, but finds himself at the edge of real trouble. A trip to visit his Caribbean father in New York helps him find an intersectional punk community that is deeply involved in art and activism and a path out. (HarperCollins, $26.99)
Reviewed by Trisha Collopy, Star Tribune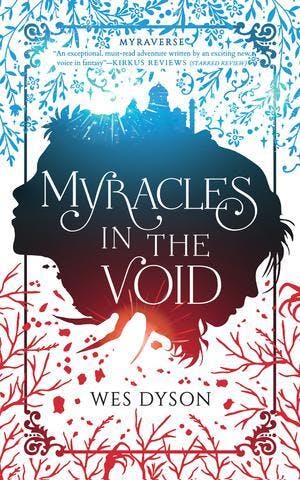 Myracles in the Void
By Wes Dyson
This inventive and funny parable takes place in a world where access to energy determines whether one lives in an insulated world of privilege or on the edges of extreme poverty.
Gai and his sister Lynd live with their mother in a community of floating docks called Hop, where residents survive by "scooping" debris that floats past and riding out destructive storms.
Their father set off on a desperate mission to escape Hop years ago, but when his ghostly ship returns with no passengers, and Lynd disappears in a frenzy of destruction, Gai sets off on a journey to mend his family.
His travels take him to a world of bureaucrat gnomes, extractive wealth and a paradise where a rarefied few use energy to impose their will. Along the way he must decide, "Which was better? Truth? Or less pain?" (Wonderlove, $16.99)
Reviewed by Trisha Collopy, Star Tribune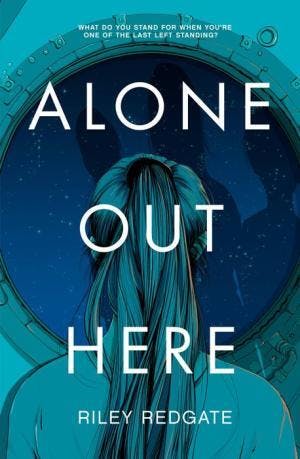 Alone Out Here
By Riley Redgate
In 2072, a United Nations-like confederation is racing to prepare a fleet of starships ahead of a devastating volcano that will set off a chain reaction, destroying life on Earth.
Then disaster strikes early, leading a starship to blast off with about 50 young people on board. Alone, unable to communicate with Earth, and flying a ship without a crew or many of its provisions, the teens head for a space colony, hoping to find a stock of seeds before their voyage into deep space.
But order soon breaks down as Eli, the ship's pilot, begins making unilateral decisions and Leigh, the diplomatic daughter of the U.S. president, must learn to take a stand for the survival of the group.
A heart-pounding space thriller with a slowly unfolding love story at its core. (Disney-Hyperion, $18.99)
Reviewed by Trisha Collopy, Star Tribune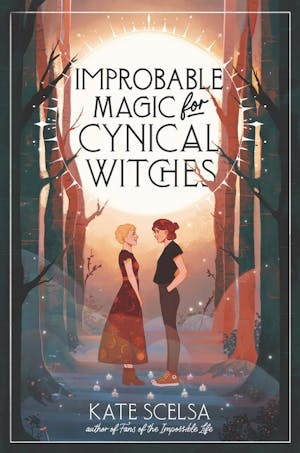 Improbable Magic for Cynical Witches
By Kate Scelsa
The major arcana cards of the Tarot structure this sweet and snarky story about a teenager with panic attacks who is trying to mend a broken heart.
Seventeen-year-old Eleanor, who works at a Halloween-themed gift shop in Salem, Mass., has sworn off most people after a party where her best friend almost died. Enter Pix, member of a teenage coven that is trying to heal Salem's traumas, past and present. Skeptical Eleanor finds herself drawn into the coven's unorthodox activities even as she falls for quiet, empathetic Pix.
As Halloween approaches, Eleanor must face old ghosts, in a town that has commodified its dark past (a T-shirt at Eleanor's shop has the slogan "100% That Witch"), and find a path forward, guided by the Tarot and her questing heart. (Balzer + Bray, $17.99)
Reviewed by Trisha Collopy, Star Tribune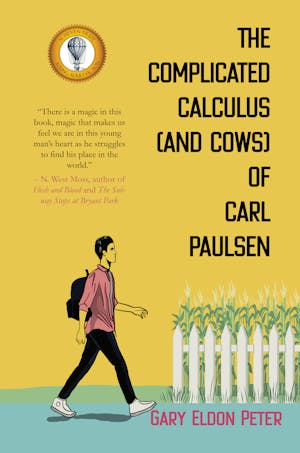 The Complicated Calculus (and Cows) of Carl Paulsen
By Gary Eldon Peter
Twin Cities writer Gary Eldon Peter's second novel feels curiously caught in time.
Sixteen-year-old Carl Paulsen lives on a dairy farm outside a Minnesota town that "might as well be on Jupiter in 1965." (4)He's figured out he likes boys but is stuck dreaming about a model in the Sears catalog because he's not sure who around him he can trust.
Then Andy Olnan shows up in his sophomore class. While Carl keeps his head down, Andy is confident, funny and not afraid to shut down bullies. The two become inseparable, but Andy remains cagey about his past and makes odd, aggressive comments about dating girls.
Carl's first heartbreak pushes him to finally come out. "You have to be who you're going to be," 153one family member tells him — a response that has both a sweetness and a pragmatism that's deeply Midwestern. (Fitzroy Books/Regal House, $16.95, July 5)
Reviewed by Trisha Collopy, Star Tribune