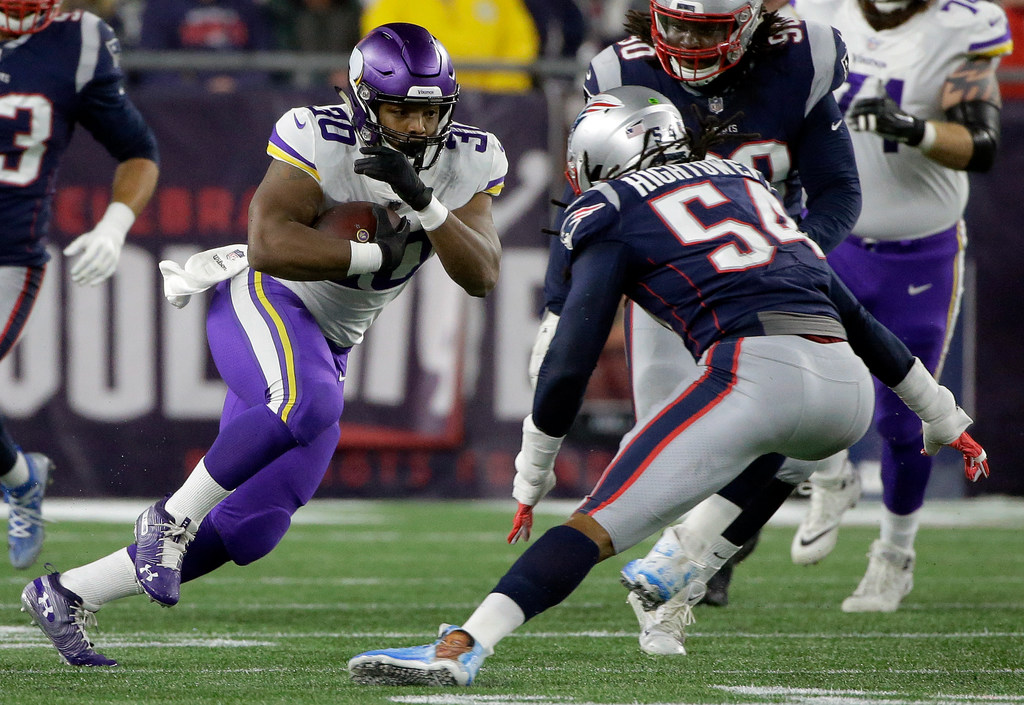 The Vikings' front office made its first moves of free agency Wednesday in re-signing two exclusive rights free agents.
Fullback C.J. Ham and punter Matt Wile have been retained on one-year contracts for the league minimum. So goes the life of an ERFA, which means the player has two choices if offered the boilerplate one-year deal from his team: (1) sign or (2) sit out of football.
Both Ham and Wile, who have $645,000 salaries, will become restricted free agents in 2020 should they be active for enough games this season.
Bringing both players back was a formality. Ham has carved out a role in back-to-back seasons, playing the ninth-most snaps (140) among all NFL fullbacks despite the Vikings' vanishing run game. He's one of the team's best pass protectors.
Wile ranked in the NFL's top half in both punting average (45.2 yards), net average (41.5) and punts downed inside the 20-yard line (27). Whether the Vikings sign competition for Wile remains to be seen.
Head coach Mike Zimmer did say they're open to a new holder under first-year special teams coordinator Marwan Maalouf.
Wile held for kicker Dan Bailey last season.
"I was talking to John Harbaugh [last week] about how important the holder is," Zimmer said at the NFL scouting combine. "That part about the consistency with the snapper and the holder and the kicker. Quite honestly, I'm not opposed to having Adam Thielen or the backup quarterback or Harrison [Smith] or anybody do it."