It's all falling apart, and the hardest part is we all know why. The Vikings rode a wave of resiliency and masked deficiencies to a 5-0 start this season that had plenty of us talking about the Super Bowl. They're 0-4 since, and the only thing keeping them afloat is the alarming mediocrity of the NFC North (Packers fans, let's go out for beers).
If you thought this was 2009 — a quarterback coming in at the last minute and turning a weird season into a great one — my friends I believe we were mistaken. The closest parallel now feels like 2003, when the Vikings started 6-0 before losing to every 4-12 team in the league and missing the playoffs at 9-7.
The reasons for Sunday's 26-20 loss to Washington are all-too-familiar, but they bear repeating. So let's take another run through the game story told in 5 GIFs (and a bunch of words).
CAN'T RUN: The Vikings finished with 21 carries for 47 yards — another comically weak effort. Their short-yardage offense is a train wreck. It would be easy to lay the blame at the feet of Jerick McKinnon and Matt Asiata, but the Vikigns actually averaged 4.4 yards per carry in 2014 when they were the primary backs. But this offense is increasingly one-dimensional.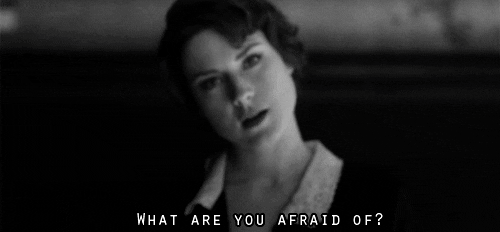 CAN'T HIDE: When you watch Washington run block and pass block, you see gaping holes and spaces to operate. The Redskins averaged 4.6 yards per carry and largely protected Kirk Cousins beautifully. The Vikings' offensive line — we repeat, since we say it every week — is a mess. They're paying for years of neglect, and they're paying for it dearly. Injuries have not helped, but it is massively disingenuous to say that is the primary reason for this unit's dysfunction.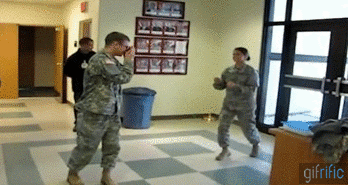 CAN'T KICK: I don't know if Blair Walsh's fourth missed extra point of the season — this one at the end of the first half — caused a shift in momentum, but the Vikings never scored again. More than that, it had a direct impact on the game, allowing Washington to tie with two field goals in the second half. If you were holding your breath about a possible tying field goal before Sam Bradford's interception or about a possible winning extra point before the final drive fizzled, you are not alone. That's a hard way to live. I don't know if there are better kickers out there, but I do know there are a lot of kickers out there who have never missed a kick in a Vikings uniform. As a friend texted mid-game, maybe giving a streaky kicker a long-term extension was a bad idea. You think?
CAN'T STAY HEALTHY: The defense was carved up by a good Redskins game plan, but the losses of Eric Kendricks, Xavier Rhodes combined with already missing Sharrif Floyd and Captain Munnerlyn made for a pretty ordinary looking group. The pass rush hasn't been there, which makes everyone's job harder.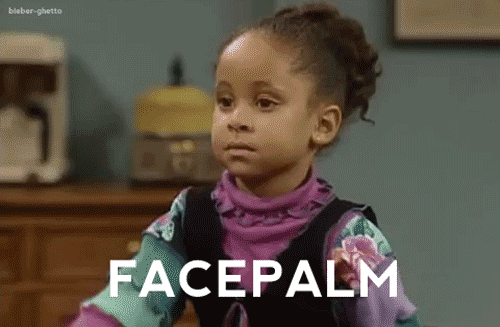 CAN'T EVEN: Mike Zimmer got away with some more poor clock management when the Vikings scored as time expired in the first half. The second half story boiled down largely to the stubborn refusal to try something other than Asiata into a pile of bodies on a pair of failed 3rd-and-1 plays that led to punts. The short passing game is working. If you can't do something, don't.