With a second consecutive win Thursday, a Twin Cities grandmaster kept pace with his chief rival in the U.S. Chess Championship tournament.
Wesley So, a 21-year-old who lives in Minnetonka, won a hard-fought and lengthy battle against Grandmaster Sam Shankland of Orinda, Calif. The 5 1/2-hour battle ended with Shankland's resignation after 92 moves and down two pawns.
In this position, Shankland, playing with white, inexplicably moved his pawn to the g4 square. So immediately captured it with his knight, resulting in an easily won position.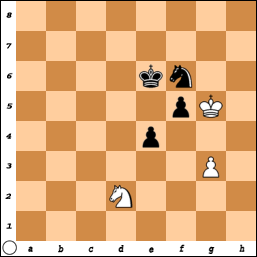 Shankland has been notoriously hard to defeat, with a recent streak of more than 65 games that he either won or drew.
So's chief rival for the national title, Grandmaster Hikaru Nakamura, also won his second consecutive game, and he and So share first place after two rounds.
Nine rounds remain in the tournament at the Chess Club and Scholastic Center of St. Louis.
Dennis J. McGrath