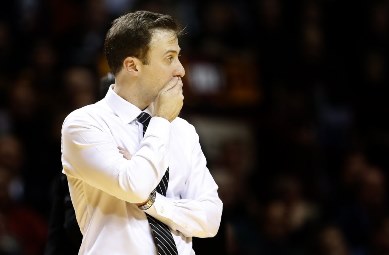 Maybe things aren't as bad as they seem?
My assumption based on the Gophers men's basketball team's relative lack of experience and definite lack of experienced big men is that Minnesota will be a pretty bad team this year.
If Richard Pitino's first season was a pleasant surprise and his second season was a letdown, his third and upcoming season gave the impression of the real beginning of whatever building process was going to happen with the Gophers — and the impression that there would be plenty of lumps along the way.
A couple of ragged exhibition wins leading into Friday night's opener against UMKC did nothing to dissuade that opinion.
But then there's this: ESPN took on the subjective, arduous and perhaps even crazy task of ranking all 351 Division I men's teams. When I saw they had done this (Insider required), I made a quick calculation in my head and imagined the Gophers would probably be ranked somewhere between 90 and 110.
I put that same question out on Twitter, and many of you had the same sentiment.
And so when I actually looked at their ranking out of 351 teams, it was fairly surprising to see the Gophers' actual ranking: No. 50.
Now again, this is subjective. But even the KenPom rankings, which are less subjective, put the Gophers at No. 65.
That's not to say either ranking paints the Gophers as good; there are eight Big Ten teams ranked ahead of the Gophers by ESPN, and nine in the KenPom rankings.
But maybe there is more national respect than local respect for this third Pitino team?