Chandeliers above bath tubs are apparently all the rage today.  A few weeks ago I somehow ended up inspecting three houses in a row that had chandeliers installed above the bath tubs - one in Chaska, one in Saint Paul, and one in Victoria.  They all look great, don't they?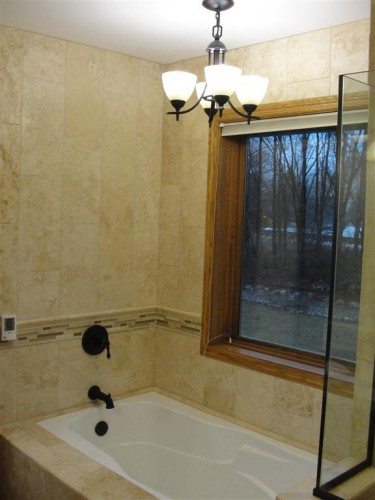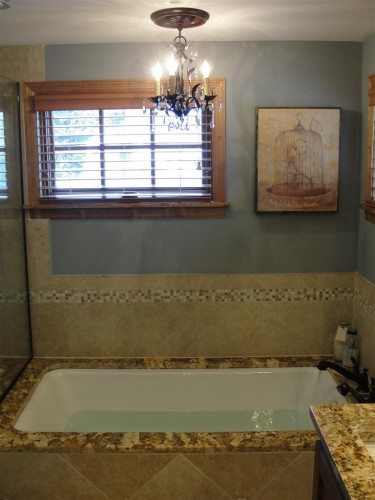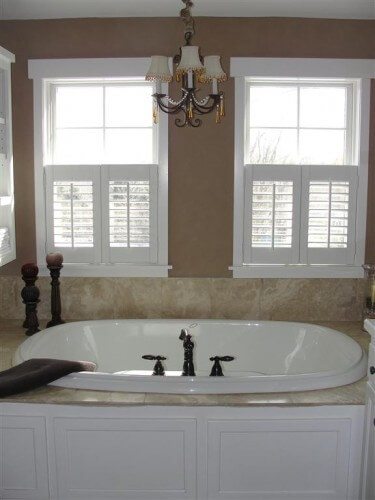 Shortly after I posted these photos on the Structure Tech Facebook Page, Debbie Nelson said she's been seeing this trend for the last five years or so.  She even gave me a couple links to web sites promoting this look - houzz from almost a year ago, and HGTV from about five years ago.
I think this is a great look, but as a home inspector I'm going to be a wet rag and say these are all improper installations.  The diagram below comes from Code Check Electrical 6th Edition.  This book is based on the 2011 National Electric Code (NEC), which prohibits any part of a chandelier from being within the shaded region shown below.  This comes from section 410.10(D) of the NEC.  The idea is that you're not supposed to be able to stand in a wet tub and change a light bulb at the same time.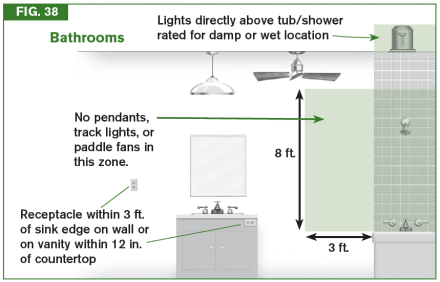 This doesn't mean you shouldn't install a chandelier above your bath tub... but you're supposed to have a very tall ceiling to do it, and even then, the light should be rated for a wet or damp location.  The image below shows a chandelier rated for a damp location - you'll notice that the bulbs are completely enclosed.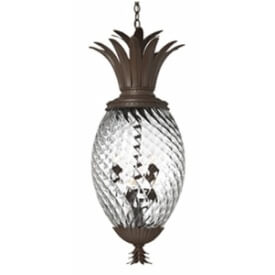 Reuben Saltzman, Structure Tech Home Inspections - Email - Minnesota Home Inspector