In guardians, victims gain potent advocate
In Minnesota, judges routinely approve the sale of payouts. In Albuquerque, N.M., guardians often put on the brakes, and help victims keep more of their settlements.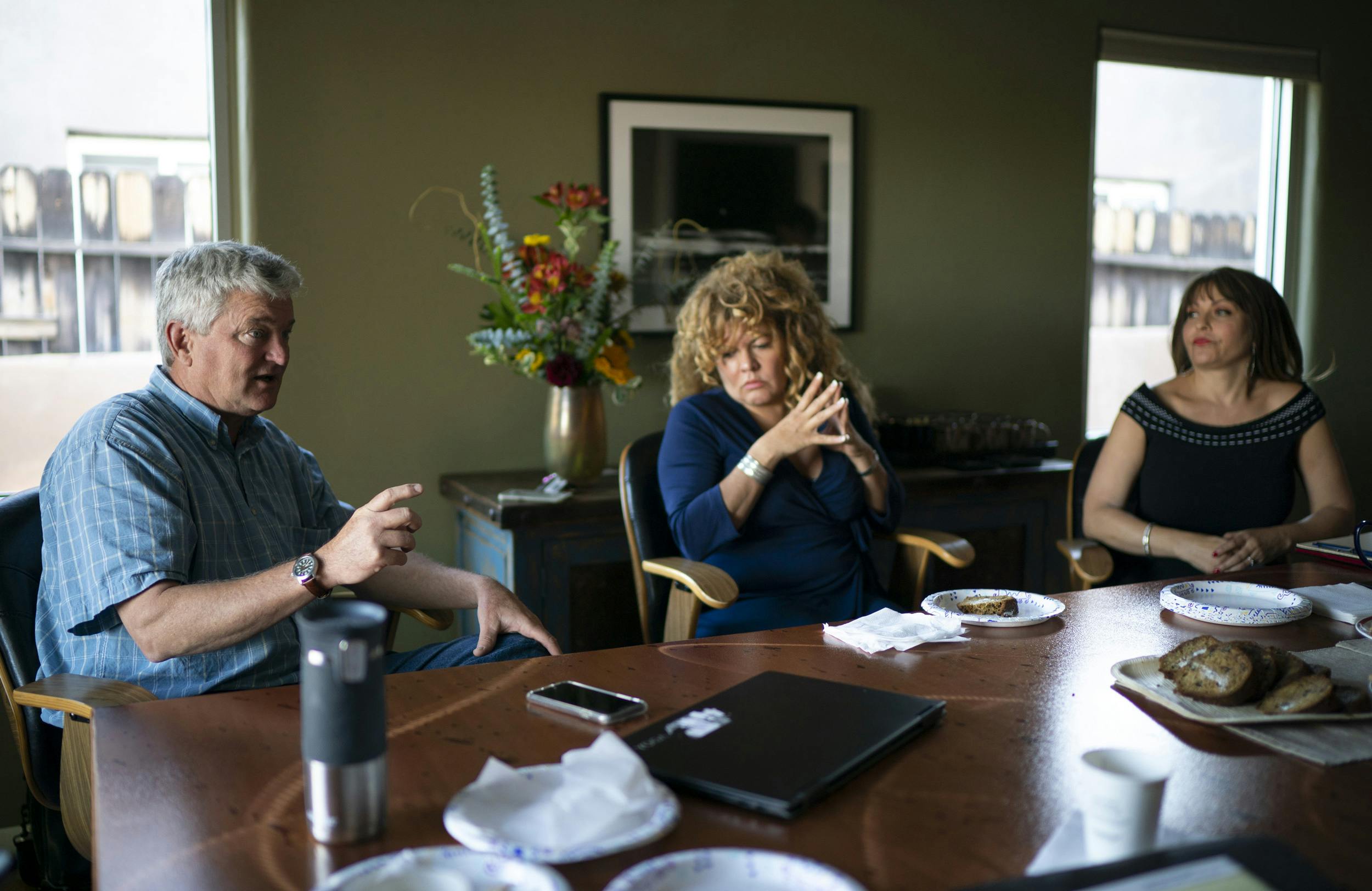 Siera Parker needed money fast.
The 21-year-old had just given birth to her second child. Her first child had special needs. Parker was barely getting by with the help of food stamps, Social Security benefits and monthly payments she received from a legal settlement after she was sexually abused when she was younger.
Desperate, Parker went before a judge to approve the deal she struck to sell $21,628 of her future settlement payments for a lump sum of $10,000 — about half their present value.
Across the United States, county judges routinely approve thousands of transactions like Parker's every year. The sellers are rarely represented by an attorney, and the standard for evaluating the deal — whether it is in the seller's "best interest" — is typically left to individual judges to determine.
But in Albuquerque, judges appoint guardians to investigate almost half the cases they review, usually if the sellers have children or significant cognitive problems. The judges usually follow the guardians' recommendations, and they typically help sellers keep more of their money than people who sell their payments in other parts of New Mexico, according to court files and transcripts from 474 cases reviewed by the Star Tribune.
While Minnesota judges approve nine out of 10 deals that come before them, Albuquerque judges signed off on just 42% of the deals involving a guardian, records show. In many cases, judges never had to rule because the sellers withdrew their requests after meeting with a guardian.
"If somebody wants to do something stupid, they are allowed. It's a free country," said former Albuquerque Judge Alan Malott, who retired in 2018. "But when there are dependent children or other dependents involved, then the state has more of an interest."
In Parker's 2015 case, a court-appointed guardian believed the deal was not in her best interest, and J.G. Wentworth Originations LLC asked that the case be dismissed. Later that year, Peachtree Settlement Funding LLC, which is owned by the same holding company as J.G. Wentworth, petitioned again for Parker to be able to sell her payments, but the transfer was ultimately denied.
In an interview in 2019, Parker was grateful the sales didn't go through.
"That $400 every month helps me and my kids every day," Parker said in an interview. "It honestly is better that it happened that way."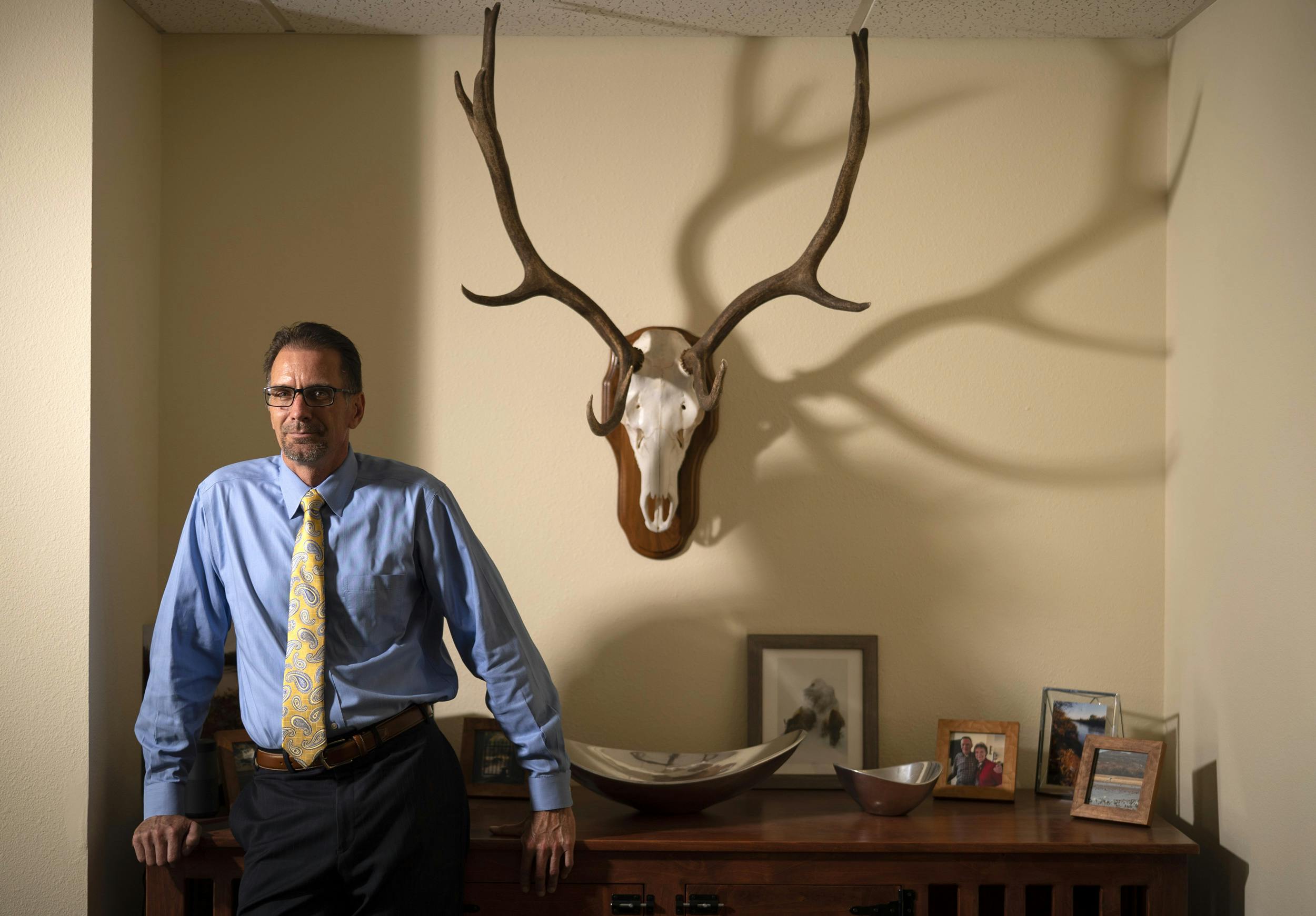 One 47-year-old New Mexico woman had agreed to sell $26,322 in future payments to J.G. Wentworth for a lump sum of about $2,000. She said she needed the money to heat her home.
Another woman, disabled in a car accident, had already sold some of her payments when Peachtree filed for the court to approve the sale of additional future payments to pay for repairs of her family's home.
After a guardian found the woman
"lacks the ability to understand simple concepts," could not live independently and wanted to sell her payments to "go shopping," the company asked the court to dismiss the case.
A 42-year-old woman wanted to sell $48,600 in future payments for $21,000. The payments were then worth $44,724. She planned to use the cash to pay for a Las Vegas wedding and a trip to Hawaii for her children. A judge denied the deal after a guardian raised objections.
"While a Hawaii vacation is certainly nice and a benefit, I do not believe this is a need that would justify the high interest rate," the guardian wrote in her report. "Nor would the marriage in Vegas."
The guardian's ultimate obligation is "to protect that person either from themselves or from a bad deal," said Matthew Vance, an Albuquerque attorney who has served as a guardian for more than 20 cases.
"I'm not trying to dissuade them so much as I'm trying to say, 'Here are the terms. Here's what you're doing. Do you understand this?' " said Vance. "Because I doubt very much that that company sits down with them and goes to the same extent."
The cases are rarely easy.
At a court hearing in September of 2019, a 27-year-old woman pleaded for approval to sell a final payment from a car accident. She said she was close to defaulting on her student loans for a second time and couldn't afford diapers or formula for her 11-month-old daughter.
"This is my last-ditch effort to really make a difference in her future," the woman said, "because where we are standing at right now, it's just getting worse and worse."
The final installment of $89,143 is due in 2022. J.G. Wentworth, a Pennsylvania company that is the largest buyer of settlement payments, was offering her $70,000, payable immediately. The discounted present value of the payment was calculated to be $82,849.
The guardian in the case, Gabrielle Valdez, told the court she thought it made more sense to wait 32 months to get all the money.
"I do not believe that would be in the best interest of her 11-month-old daughter," Valdez said. "I do not believe that it would provide any benefit for her."
The woman, seated next to Valdez, cried during her statement. She later withdrew her request before the judge could rule.
Judges rarely overrule a guardian's recommendation, and when they do, they usually try to modify the terms for the sellers. But that doesn't always guarantee a happy customer.
"I could have made that money go a lot further than it did," Rasmussen said in a 2019 interview outside his mobile home in the West Mesa area just outside Albuquerque.
Rasmussen died by suicide in 2020 at the age of 30. His mother, Michelle Rasmussen-Rocha, wishes the judge had turned down her son's deal, noting her 11-year-old granddaughter was left with nothing to inherit. In various deals, Rasmussen sold both his monthly checks and a $125,000 payment he was scheduled to receive in 2028, Rasmussen-Rocha said. She said her son squandered the money on drugs, booze, boats, cars and a mobile home that has lost value. He also let his life insurance policy lapse, she said.
"There is no money left," Rasmussen-Rocha said. "If he would have left those funds alone, it would have been better for my granddaughter, absolutely. … He kind of spent the money ridiculously."
Judge Malott, who approved the deal over the guardian's objections, said he doesn't remember the case.
One state —
West Virginia
— requires that guardians be appointed when the payment rights belong to "an infant, an incompetent person or a ward of the court." But judges also have discretion to assign a guardian in all other cases.
In Maryland,
state law was updated in 2016
to allow judges to appoint guardians when cases arose from lead poisoning claims or if it appears the seller suffers from a mental or cognitive impairment. According to the Maryland Attorney General's Office, the number of sales plunged after implementation of the new law, which also required settlement purchasing companies to register with the state attorney general. In 2014 and 2015, companies filed an estimated 500 to 1,000 petitions each year to purchase settlement payments. In 2019, the companies reported filing slightly over 50 petitions; around the same number was filed last year.
In Minnesota, a guardian was appointed in just one of more than 1,700 cases the Star Tribune examined dating back to 2000. Minnesota judges told the Star Tribune they don't believe the rules allow them to make such appointments on a regular basis, noting that state law limits the use of guardians to cases involving minors and adults who are mentally incompetent.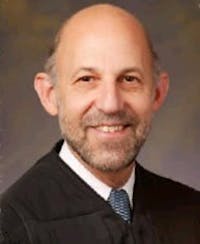 "There is no ready way for judges in Minnesota to obtain assistance in these cases because it's not built into our law," said retired Hennepin County Judge Mel Dickstein, the only Minnesota judge who has enlisted the aid of a guardian in a payment sale. "I have no doubt that judges would welcome the assistance of an independent fact finder who reports to the judge. I know it was of immense help to me."
In New Mexico, other judges are beginning to mimic the Albuquerque approach. In 2020, Eighth District Judge Melissa Kennelly appointed guardians in two structured settlement cases after discovering the sellers had young children. Kennelly wound up approving one of the deals, while the other was withdrawn.
Whitney Zambrano said she is glad Kennelly forced her to
review her deal with a guardian
. Zambrano, who received her settlement from the accidental death of her husband in 2014, is now raising three young children by herself.
"I understand the need for it," said Zambrano, who received court approval to sell $70,000 in future payments for $35,553. "A few friends of mine have not made great choices with their structured settlements and have squandered their money on nothing — when it was supposed to help their family. Kids should be put first."
Earl Nesbitt, the former executive director of the National Association of Settlement Purchasers, acknowledged in a 2019 interview that a guardian may be warranted when someone wishing to sell their payments "appears to be uncertain or immature or unsophisticated or certainly if they appear to have any sort of [mental] competency issues."
But Nesbitt said he doesn't believe the use of guardians should be required.
"The critics of this industry say these are vulnerable people and they lump them all together," Nesbitt said. "But we do transactions with people who are judges, who are lawyers and who have MBAs in finance. We also do transactions with carpenters and truck drivers who are damn smart and understand their transaction. … They shouldn't have to be forced to get a lawyer."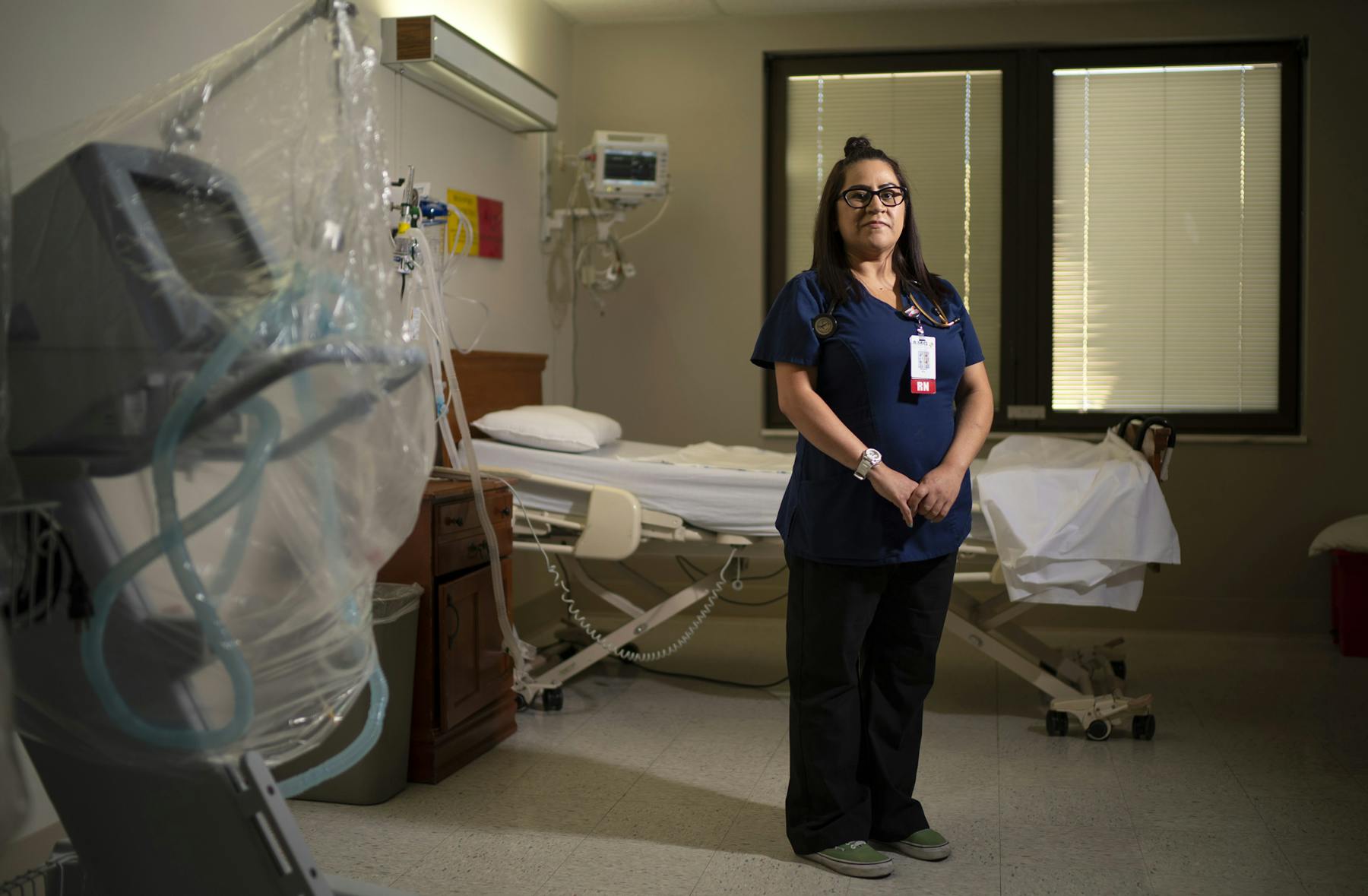 Suzanna Valdez (no relation to Gabrielle) works exclusively as a guardian in New Mexico. Most of her work is for children in insurance settlements. Occasionally, she's also asked to independently evaluate a proposed sale of settlement payments.
She jokes that sometimes she feels like a social worker when she is trying to make her assessments. She often visits the homes of people who want to sell their payments to observe their living conditions. She will evaluate their budgets and their financial goals, as well as how they intend to use the money that they get from the sale.
"I am not certified as any type of financial planner," Valdez said. "It really comes down to what is this person bringing in per month and what are their obligations."
Albuquerque's approach
Guardians often protect sellers in Albuquerque. Local judges approve far fewer deals than their peers in the rest of New Mexico.
Source: Star Tribune analysis of New Mexico court cases
In addition to interviewing the applicant, the guardians have to track down the original legal settlement documents and sometimes the attorneys who worked on the cases to determine the circumstances that led to the payments. They also take into account debt problems, civil commitments, medical history and drug or alcohol abuse, though each case and each guardian is different in terms of how much they weigh each of those factors.
Fees for guardians often range from $1,200 to $2,500, paid by the companies hoping to buy the payments. This added cost has not killed the market — the industry's largest companies continue to seek court approval for deals in Albuquerque, records show. And local residents are keeping an extra 3% of their money compared with sellers in other parts of the state.
Without guardians, judges are often engaging in "guesswork" because there is nobody offering a different point of view about whether a settlement sale makes sense, said Stuart Rossman, director of litigation for the National Consumer Law Center.
"If you got everyone coming in saying, 'This is a great deal. Trust us,' then the judge has to be the one to sort of guess what the ramifications might be," Rossman said. "There's no one taking the opposing point of view. The guardian ad litem doesn't mean that it has to become adversarial; it just means that if there is an opposing point of view or a different point of view, at least the fact finder is going to get both perspectives."
Ronald Hobbs said he was going to sell $72,000 in future payments for less than $18,000 before he met with a guardian in 2020. He decided to back out after they talked. Hobbs said he needed help understanding the transaction because he suffered brain damage when he was injured in a car accident at the age of 13.
"Sometimes my thinking is not as clear as it should be, pros and cons-wise, for decisionmaking," Hobbs said. "He helped me with that."
Still, the relationship between the guardian and the person who wants to sell their payments can be tense, said Vance, the attorney who serves as a guardian.
He recommended against a sale in which a company had struck a deal to pay about $242,000 for $600,000 in future payments that had a present value of about $396,000.
The seller said she wanted to spend most of the money on a house, but Vance questioned whether she would qualify for a mortgage since she had been unemployed for eight years.
"For a lot of folks this smacks of legal paternalism," Vance said. "Even if they are approved, they are not happy that they had to go through the process. Or if they are not approved, they are upset."
Judges do not always follow a guardian's recommendation, but sometimes a guardian's rejection can generate a better offer from the company trying to buy a person's payments.
In 2013, a company increased its offer by $3,000 after the guardian recommended against a deal for a 21-year-old woman. The judge approved the sale.
In another instance in 2017, a guardian recommended against a 25-year-old man's plan to sell his payments. The judge approved the sale after the company agreed to increase its offer by $2,000, to $20,000. He ordered that half the money be placed in trust to be used only to purchase a home.
Suzanna Valdez, the guardian in that case, said she released the $10,000 after the man was able to verify he was buying a house.
Jessica Juarez, now 36, welcomed the advice she got from her guardian in 2013 when she got approval to sell a $75,000 payment she would have received in a year and a half. She used the proceeds, $54,000, to pay off debt and attend nursing school.
"I feel that [guardians ad litem] are a good resource to have," Juarez said. "Most people need help making big financial decisions, especially when a clear plan is not in place."
"I don't have any regrets because I have a more secure future for me and my daughter," she said.
Recently retired Albuquerque Judge Clay Campbell still remembers the 2008 case that made him think something more had to be done to protect the interests of people who had struck deals to sell their payments.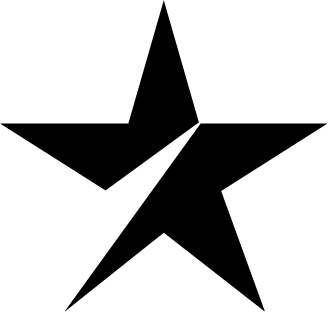 Journalism that matters.
Subscribe today
The man, who had suffered a brain injury in a 1986 car accident, had just gotten out of prison and applied to sell $37,500 in future payments. He said he needed the money to fix his car and support himself and his two young sons.
After filing fees and other expenses, he would end up with just $6,000. The company valued the payments at $22,683.
Campbell approved the request, but not without deep misgivings.
"I can say with honesty in hindsight that that case is one of the types of cases that causes me a tremendous amount of sort of after-the-fact stomach churning and feeling like I don't think that the process … was serving people very well," Campbell said in an interview.
Malott joined the bench in Albuquerque shortly after Campbell issued that order. The financial crisis was in full swing, companies like J.G. Wentworth were advertising heavily, and he and his colleagues were seeing a sharp rise in the number of people asking to sell their payments.
"We were looking at these structured settlement proposed transfers and just going, 'They are giving people 20 cents on the dollar, 30 cents on the dollar,' " Malott said.
Like most states, New Mexico's law requires the court to evaluate whether the settlement transfers are in the best interest of the person getting the money. It also allows judges to consider "the welfare and support of the payee's dependents." With that in mind, Campbell said he decided to adopt "my own sort of best-practices approach."
"I feel good about this level of improvement that we reached," Campbell said. "But I can't help to sit back and be mortified by what it took to get us there."
Unsettled is a Star Tribune special report examining how companies obtain court approval to purchase payments intended to help accident victims recover from their injuries. The series was largely reported in 2019 but publication was delayed when the pandemic struck in early 2020. Additional reporting was conducted in 2020 and 2021.
SERIES CREDITS
Reporting: Jeffrey Meitrodt, Nicole Norfleet and Adam Belz
Illustration: Brock Kaplan
Photos and videos: Jeff Wheeler, Mark Vancleave and Cheryl Diaz Meyer
Development: Thomas Oide
Design: Dave Braunger, Anna Boone, Josh Penrod
Graphics: C.J. Sinner
Editing: Eric Wieffering
Copy editing: Lisa Legge, Ginny Greene and Catherine Preus
Digital engagement: Anna Ta, Ashley Miller and Tom Horgen
ABOUT THE DATA
Applications to buy settlement payments are public record, and the Star Tribune reviewed more than 1,700 individual case filings in Minnesota courts over the last 20 years. We compiled a database with information on each case, including the company that bought the payments; the financial terms if available; the district court and presiding judge; whether the case was approved, denied, dismissed or pending, and notable details about the person filing to sell their settlement.
To measure individual outcomes, we filtered the data to about 1,200 sales that judges approved. We summarized those deals by person, identifying about 800 individuals who made at least one sale, including the total amount they sold and received. We removed people for whom we didn't have financial details from all of their sales. This left nearly 700 people for whom we calculated the total percent of money they received against what they would have received had they not sold any payments.