Judges hampered by doubts, vague laws
The final, often reluctant arbiters in settlement buyout cases are given little information about sellers and few rules on companies seeking to buy.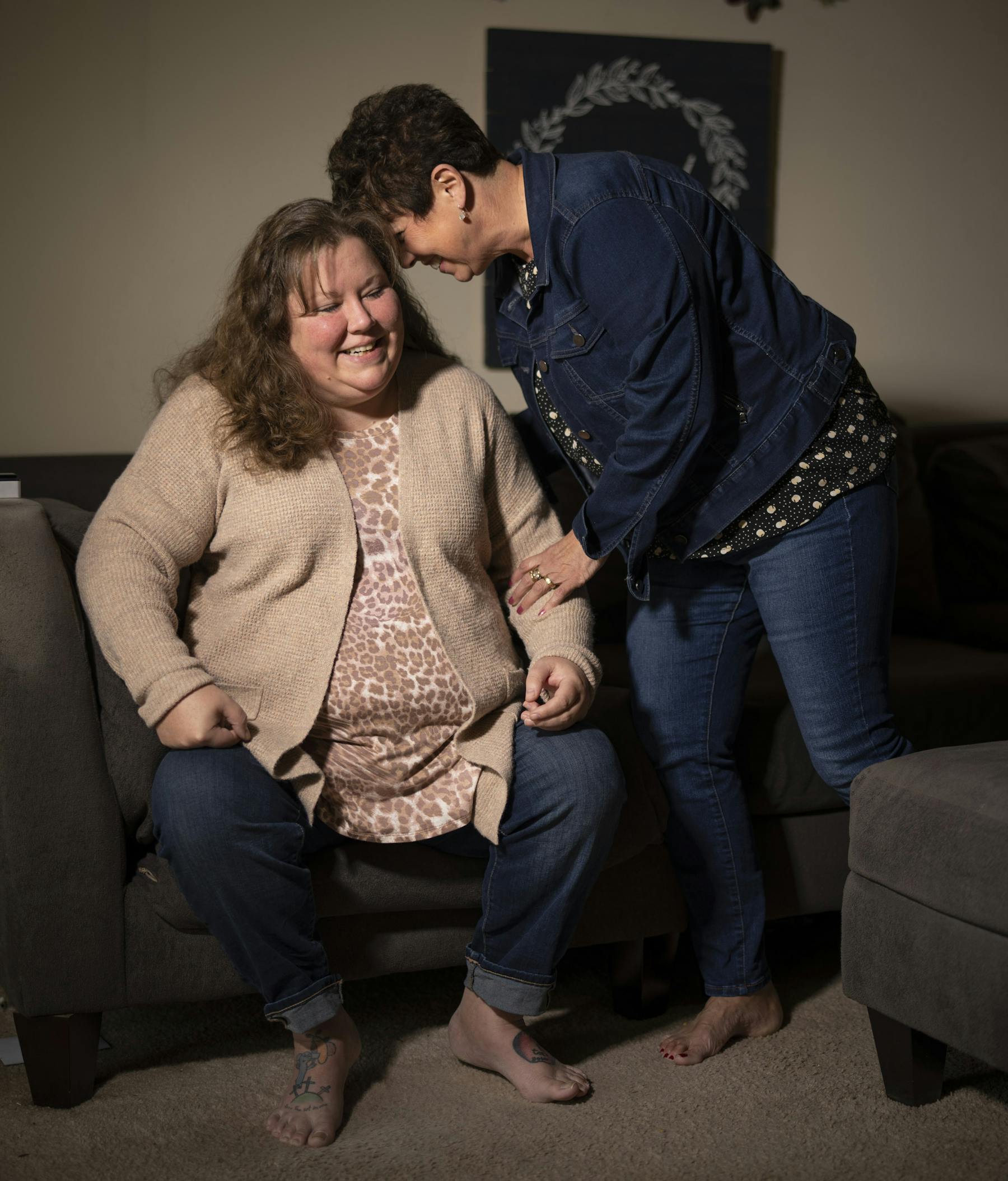 Five months after Judge Joseph Carter decided that Laura Dalluhn's mental problems were so severe she had to be confined to a psychiatric hospital, she was back in his courtroom.
This time, however, Dalluhn was the one requesting the hearing. She wanted the Dakota County judge's approval to sell $60,135 in settlement payments she was due to collect in the coming years.
The Florida company buying the payments estimated they were worth $51,771. Dalluhn, who suffered a traumatic brain injury and spinal fracture after being struck by a car in 2014, had agreed to sell them for $24,129.
It wasn't the first time Dalluhn had tried to sell her payments. A different Dakota County judge had rejected a virtually identical deal just two months earlier, noting in her order that Dalluhn "testified that she suffers from a mental health condition, has been civilly committed four times and is under civil commitment now."
At her January 2020 hearing, however, Dalluhn's mental health problems were dispensed with quickly,
according to a transcript of the proceedings
. Judge Carter asked if Dalluhn was still taking her court-ordered medications and seeing her therapist. Dalluhn said she was.
A day later, Carter approved the sale. The following month, he extended her civil commitment for another six months, finding her mental problems were still serious enough to require close supervision.
Carter declined to discuss the case, but in his order he concluded Dalluhn had the "mental capacity" to enter into the agreement. Dalluhn's mother disagrees.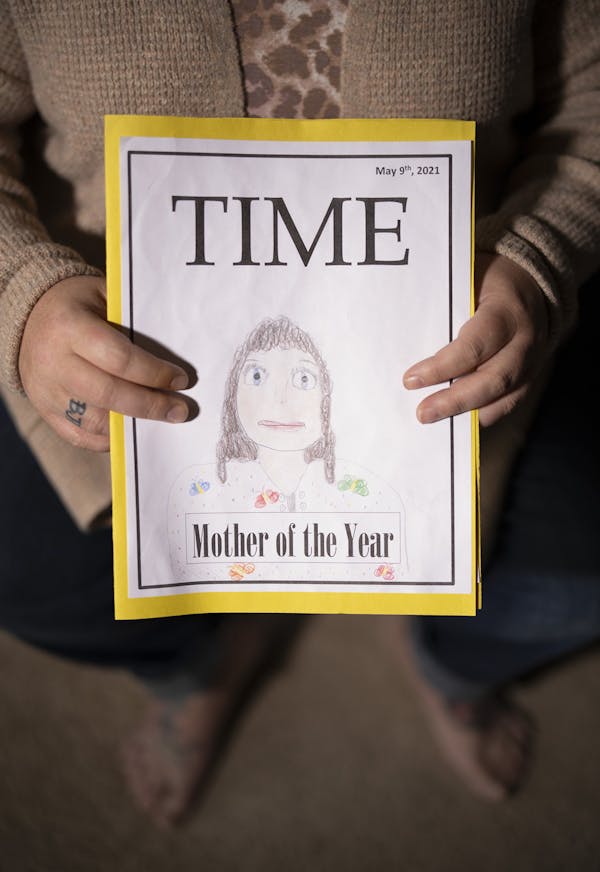 "She is very vulnerable," Mary Jo Dalluhn said. "And they know that. When you are talking to someone who is living in a psychiatric ward, you know that person is mentally not able to be making those kind of decisions."
Across the country, local judges have the final say on whether companies can buy settlement funds paid to individuals, many who have experienced devastating, lifelong injuries. They can reject deals if they believe the terms are unfair, or if they believe the sellers lack the ability to understand what they are giving up.
But it is a power that judges are often reluctant to wield.
In Minnesota and most other states, laws on the sale of structured settlement payments provide judges with no guidelines on what may or may not be in someone's best interest, no limit on the profit companies can make on a sale, and no restrictions on how often someone can come to court to sell their payments.
About 750,000 people in the U.S. receive structured settlement payments, and each year thousands of them sell an estimated $1 billion worth of future payments for smaller lump sums of cash. National data was unavailable, but industry sources say overall volume was down in 2020, primarily because courthouses were closed for months in some states, slowing the pipeline of pending deals.
In Minnesota, judges say they are routinely deprived of key information about the people selling their payments, including medical records and court filings that might provide insight about their cognitive ability or mental competency.
Meanwhile, companies have successfully sought removal of some judges who have rejected sales or questioned the lopsided nature of deals in past cases, according to the Star Tribune's review of more than 1,400 Minnesota cases that have gone to a hearing since 2000. Such maneuvers are legal in Minnesota and require no supporting evidence.
"I hated these deals, but it was hard to say 'no' because everyone else was saying 'yes,' " said former Hennepin County Judge Ann Alton, who handled about 100 settlement cases before retiring in 2014. "I brought it up at bench meetings, but nobody wanted to get into it."
Executives with companies that buy the payments argue that Americans should have the freedom to make their own financial decisions. They defend the approval system, saying judges have all the authority they need to protect people.
If judges are concerned that someone trying to sell their payments is mentally incompetent, or "immature" or "unsophisticated," they can appoint a guardian or "simply deny the deal," said Earl Nesbitt, former executive director of the National Association of Settlement Purchasers, a trade group that represents 10 companies that buy settlement payments.
In Minnesota, judges approved 90% of the deals that have gone to a hearing since 2000. A guardian was appointed in just one of 1,725 cases reviewed by the Star Tribune.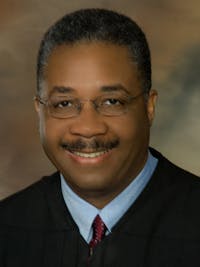 In an interview, Laura Dalluhn said she was still confined in a Minneapolis mental institution when a sales representative from Florida-based Greenwood Funding talked to her about selling her payments. She said the representative told her that "she had bipolar disorder, too."
"They are kind of like vultures," Dalluhn said. "It felt very aggressive to me."
After the first judge rejected the deal, Greenwood redid the contracts and filed a new request under the name of an affiliate, Sempra Finance, interviews and court records show. Greenwood officials did not respond to requests for comment, and an attorney for the company also declined to discuss the deal.
Though he refused to comment on Dalluhn's situation, Judge Carter said in an interview that the courts should find a way to routinely appoint a guardian or some other neutral party to advise judges on whether a deal is really in a seller's best interest.
"It is a good idea for someone in these cases … to have the petitioner's interests at heart," Carter said.
Some judges take a narrow view of their responsibilities.
They approve deals they think are ill advised because they do not believe state law gives them the authority to say no, records and interviews show.
In 2019, a Wisconsin judge agreed to let Peachtree Settlement Funding buy $135,000 in payments for $12,000, even though she found the deal "really troubling." The seller, a 46-year-old man working part-time in a fast-food restaurant, was giving up "life changing" payments that would come his way beginning at the age of 55.
"I am struggling with this," said the judge, who later dismissed the case after Peachtree discovered the man had previously sold the payments.
Dakota County Judge David Knutson was blunt
when Troy Wicka sought his permission to sell $75,000 in installment payments for $20,000 in 2015. The company proposing to buy the payments, J.G. Wentworth, calculated the current value of those tax-free payments at almost $63,000.
"I certainly don't think it's in your best interests" to sell the payments, Knutson said.
He approved the sale anyway.
In 2018, Wicka was involuntarily committed to a mental health care facility after he drove to the parking lot of a Burnsville Costco with a loaded gun. He refused to relinquish the weapon during a nine-hour standoff with police.
"I definitely have regrets about selling the payments," said Wicka, 42, who sold off a total of $500,000 in guaranteed payments for $95,000 over a two-year period. "My eldest sister is absolutely furious about it to this day. She won't let it go."
Judges rarely reject deals
In Minnesota, judges typically approve 90% of proposals that go to a hearing.
Source: Star Tribune analysis of Minnesota district court cases
In Minnesota, the Star Tribune contacted 47 judges from 2019 to 2021 who reviewed at least one sale of settlement payments. Half of the judges agreed to discuss the way they handle these cases or provided written responses to questions.
Judge Kevin Mark in Red Wing, Minn., has approved 11 cases and rejected none since 2003. He said it is not his job to tell a competent adult how to spend his or her money.
"I don't investigate the nature of their original claim and settlement," Mark said. "I don't look into their injuries. … I'm generally focusing on the deal in front of me. I don't get into what their particular economic situations are."
Though other judges have rejected deals because they thought the terms were unfair, Mark said he does not believe state law requires him to substitute his judgment for the person selling their payments.
"I am not surprised that many of these people would have regrets afterwards," Mark said. "But for the court to intervene and say we know what is better for you, I don't generally take that role in their lives."
Most settlement cases in Minnesota are decided with little fanfare or discussion. Hearings take an average seven minutes to finish, records show, with some judges approving transactions after just two or three minutes of testimony. Often, only three people are present for the hearing: the judge, the person selling the payments, and a lawyer for the company buying them.
Family members are often shocked to discover that there is little they can do to block a sale. Rick Forsberg found that out the hard way, when he tried to prevent his stepson from selling $213,247 in future payments for $97,424.
Forsberg said his stepson was 8 years old when he was seriously injured in a car crash that also killed his mother. Forsberg had been his court-appointed guardian for 10 years. A few weeks after that guardian relationship ended, his stepson signed a contract to sell his payments to industry leader J.G. Wentworth.
Though some judges have allowed family members to testify at hearings, Yon did not allow Forsberg take the stand. She approved the sale after a brief hearing.
"You have family that doesn't support this, but you're an adult," Yon told Forsberg's stepson, adding, "You may regret this down the road."
Forsberg said his stepson wasted the funds and later asked him for money. "I tried to help him," Forsberg said. "I was there when the judge said it was OK. It was nuts."
Brian Dear, who succeeded Nesbitt as executive director for the trade group of settlement purchasers, said in a written response to questions that the industry helps people meet pressing financial needs. He said the courts ensure that a seller "fully understands the terms of a transfer and that it is in the payee's best interests."
In the interviews, Minnesota judges said the Minnesota Code of Judicial Conduct bars them from investigating facts "independently."
That means they are not allowed to conduct background checks that might help them better determine if a sale is in the person's best interest.
As a result, they are often unaware if the person appearing in their court suffers from a brain injury that can impair their judgment or if another judge had to involuntarily commit that person to undergo treatment for severe mental illness.
"Most trial court judges are not equipped with the information or the ability to protect people from their own poor choices," said Washington County Judge John Hoffman, who approved all 11 of the deals he reviewed. "It would be helpful if a judge had a third-party investigator."
A few states have passed laws aimed at helping judges obtain vital information. In Delaware, for instance, judges can appoint an attorney to advise the court on whether a deal is fair and reasonable if they determine the person selling their payments "does not adequately comprehend the substance of the transaction." Most states, including Minnesota, do not provide for such assistance.
In Oregon, people selling their payments must disclose whether they have settlement-related injuries that prevent them from working or substantially limit the work they can do. Several states, including Michigan, require sellers to show that a deal is necessary to avoid financial hardship. North Carolina even limits the profit settlement purchasers can make, with a formula that ties the discount to the prime lending rate.
Margaret Marrinan, a former Ramsey County judge who retired in 2017 after 30 years on the bench, said the lack of clear standards in Minnesota can make it hard for judges to do their jobs effectively.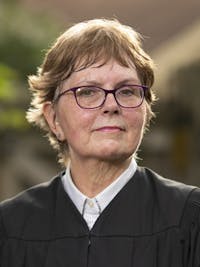 Marrinan said she made every effort to find relevant information about people trying to sell their payments. Her clerks would pull records on prior settlement transactions, and she would keep witnesses on the stand for as long as 30 minutes.
Still, she approved deals for at least two individuals who had mental health crises that she was not aware of.
One, Sharon Nyquist, suffered a traumatic brain injury at age 3 when she was injured in a car crash. She was committed to a mental health care facility repeatedly from 2008 to 2015.
In 2014, Marrinan allowed Nyquist to sell $40,000 in future payments for $18,000. A year later, Nyquist was committed again after she became suicidal and fought with staff members at a Minneapolis hospital. In a court order, an Anoka judge noted that Nyquist suffers from impulse control disorder and borderline personality disorder and has a "long history of mental health services."
In a brief interview, Nyquist said she has been the victim of a "conspiracy" against people with traumatic brain injuries.
Her dad, Mark Nyquist, said his daughter has been in court so often she knows how to tell judges what they want to hear.
"I think she'd be very persuasive if she wanted the money," he said in a 2019 interview. "My biggest fear is that she is going to end up with no money, no place to live and be out on the street."
Marrinan also approved a deal for Bruce Evjen, who was run over by a school bus when he was 6. Evjen, who sustained a head injury, began suffering from seizures after another accident in 1992. He cannot drive or work on a regular basis because he has trouble walking and can fall over anytime, according to court records.
Evjen, who did not respond to repeated phone calls, was the subject of six civil commitment proceedings from 2001 to 2021. He was committed to a mental institution for six months in February.
His December 2015 hearing before Marrinan lasted about 10 minutes. She approved Evjen's sale of almost $118,000 in payments that he would receive the following May. Peachtree paid $104,000 for them.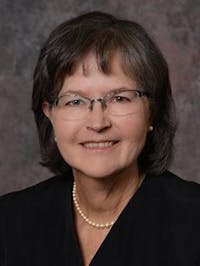 The next month, Peachtree was back in court with Evjen. It wanted to buy another $73,420 payment — due in 2021 — for $35,000. This time they appeared before Ramsey County Judge Shawn Bartsh, who pressed Evjen about the proceeds from the December sale. He said he gave at least $50,000 to relatives.
Bartsh rejected the new deal, telling Evjen that his overly generous nature made her "question whether he has the requisite mental capacity and maturity necessary to make informed decisions about this transfer."
In court, the judge's concerns drew a swift objection from attorney Theresa Peterson, who represented Peachtree.
"I would respectfully disagree that it is up to either you or I to tell Mr. Evjen what to do with this money," said Peterson, according to a transcript of the case. "He is 34 years old. He is a mature adult. He fully understands the consequences of the transaction."
Responded Judge Bartsh: "He's a mature adult with a head injury."
Marrinan said she would have denied the deals involving Evjen and Nyquist had she been aware of their mental health problems. She said she was "blindsided" because of the limitations on fact-finding.
"I don't know why they have some of these rules," Marrinan said. "If you're a judge, you need that information so you can make a well-based decision."
Uneven trade
Each year, dozens of Minnesotans sell portions of their long-term legal settlements for quick cash. Many end up receiving a fraction of the value of their payments.
Some — like Sharon Nyquist, who was seriously injured in a car crash when she was a toddler — make multiple deals that chip away at their future financial stability.
Most of Nyquist's
settlement consisted of 348 monthly payments scheduled to start when she turned 30.
But when she was 23, a judge allowed DRC Capital to buy a $450 slice from each of her future monthly payments.
Three years later, DRC Capital purchased another $400 portion from each payment.
In return, DRC Capital paid her $42,295 in cash for the two deals.
DRC Capital is receiving $850 each month instead — payments valued at $204,803 at the time of the sales.
Another firm bought a portion of a lump sum that was part of her settlement. It did not affect her monthly payments. In total, Nyquist has received about $60,000 for payments valued at nearly $240,000.

She started receiving the monthly checks last year. They are about half their original value.
Even when they do know of a person's history, Minnesota's judicial rules force them to ignore it, some judges say.
Polk County Judge Jeffrey Remick said he had to forget much of what he knew about Charles Zornes when the 41-year-old farmworker appeared in his courtroom in 2018 seeking approval to sell $330,000 in payments to J.G. Wentworth for $23,500. The company valued the payments at $178,838.
Since becoming a judge in 2006, Remick has handled six cases involving Zornes, including two of his seven civil commitment proceedings.
Zornes, who was badly burned in a fire as a young child, stopped going to school when he was 7 or 8 because of severe mental health problems, according to his mother, LeAnn Zornes.
"He can't think for himself," LeAnn Zornes said. "He always needed help with almost everything."
In a 2019 interview, Remick said he believed Zornes needed a court-appointed conservator to protect his finances. But Remick said he had to put that knowledge aside when deciding the merits of the sale to J.G. Wentworth.
In his view, he was limited to Zornes' testimony and the thin application file that contained no information about Zornes' mental health.
"I know a lot about Charles," Remick said. "But I have to cast it aside and make a decision on those two things, which is extremely frustrating to me."
Though Remick said he thought Zornes was agreeing to a bad deal, he approved it anyway. Two weeks later, Wentworth filed a motion seeking to undo it. In an affidavit, Vice President Shannan Colangelo said officials "became aware of information regarding Zornes which caused us to re-evaluate the viability of the transfer."
Colangelo provided no details about the nature of that information. The company's request to vacate the approval order was granted. Zornes could not be reached for comment.
Remick said he understands why people would second-guess his decision.
"My hope would be that the governor and the Legislature regulate this," Remick said. "I wish [they] would come up with a formula that says unless a buyout reaches this criteria, it doesn't get approved."
Minnesota remains one of eight states with no limits on court shopping in structured settlement cases.
That means settlement purchasers do not have to file their cases in the seller's home county. Instead, they can pick districts where judges are statistically more likely to approve a sale.
In Anoka County, for example, judges signed off on 96% of the settlement purchase cases they reviewed. At least nine of those people lived in Hennepin County, where the approval rate was 82%, records show.
The Star Tribune also found dozens of instances where companies filed multiple requests at the same time on behalf of a seller, withdrawing any remaining cases once they get an approval. The related cases are sometimes filed in different counties.
NASP officials acknowledged the problem, noting that some companies have even flown people to other states in an attempt to find a friendlier court for their deals. After the Star Tribune presented its findings to NASP, the trade group revised its code of ethics to ban the practice, called forum shopping. The group said some companies left the group while those changes were being made.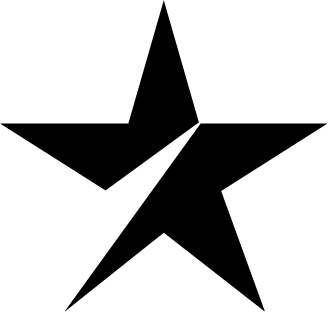 Journalism that matters.
Subscribe today
Some Minnesota judges who denied deals said they have been removed from subsequent cases by the companies, which can file a motion seeking a new judge without listing any reasons. In Minnesota, those motions are routinely granted in all civil cases, records show.
"I wasn't very popular with the structured settlement people," said former Itasca County Judge Lois Lang, who was removed without reason from a case involving J.G. Wentworth in 2016. "I made them come to court in person ... and provide me with all of the facts showing they complied with everything."
Lang, who retired in 2018 after 24 years on the bench, said she took pride in being a thorn in the side of the industry. She said she would even notify the attorneys who handled the original lawsuits for people who won settlements to see if they thought the deals were a good idea or not. She denied about a third of the cases she reviewed, often because she did not believe the person had a compelling reason to sell their payments.
"I think the law needs to be more clear about what a judge can and can't do — because it is really very vague," Lang said.
Unsettled is a Star Tribune special report examining how companies obtain court approval to purchase payments intended to help accident victims recover from their injuries. The series was largely reported in 2019 but publication was delayed when the pandemic struck in early 2020. Additional reporting was conducted in 2020 and 2021.
SERIES CREDITS
Reporting: Jeffrey Meitrodt, Nicole Norfleet and Adam Belz
Illustration: Brock Kaplan
Photos and videos: Jeff Wheeler, Mark Vancleave and Cheryl Diaz Meyer
Development: Thomas Oide
Design: Dave Braunger, Anna Boone, Josh Penrod
Graphics: C.J. Sinner
Editing: Eric Wieffering
Copy editing: Lisa Legge, Ginny Greene and Catherine Preus
Digital engagement: Anna Ta, Ashley Miller and Tom Horgen
ABOUT THE DATA
Applications to buy settlement payments are public record, and the Star Tribune reviewed more than 1,700 individual case filings in Minnesota courts over the last 20 years. We compiled a database with information on each case, including the company that bought the payments; the financial terms if available; the district court and presiding judge; whether the case was approved, denied, dismissed or pending, and notable details about the person filing to sell their settlement.
To measure individual outcomes, we filtered the data to about 1,200 sales that judges approved. We summarized those deals by person, identifying about 800 individuals who made at least one sale, including the total amount they sold and received. We removed people for whom we didn't have financial details from all of their sales. This left nearly 700 people for whom we calculated the total percent of money they received against what they would have received had they not sold any payments.