With support from
All Books

(57)

Critics' Choice

(10)

Fiction

(12)

Non-Fiction

(12)

Picture Books

(8)

Regional Books

(5)

Young Adult

(10)

List

(57)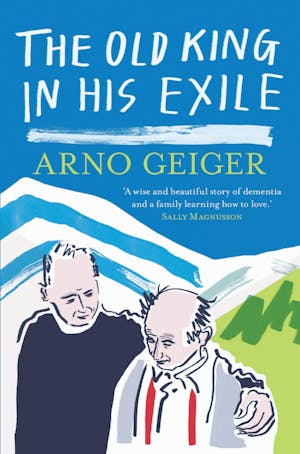 The Old King in his Exile
By Arno Geiger, translated by Stefan Tobler
Austrian writer Arno Geiger writes with keen observation, empathy and an eye for the absurd about the dementia descending on his aging father. As time goes on, Geiger learns to meet his father where he is. The result is this rich, rewarding and beautiful memoir of a man who forgets most things but not where he came from or that he is deeply loved. Studded with snippets of dialogue between father and son that are both funny and oddly wise. (And Other Stories, $16.95)
Reviewed by Laurie Hertzel, Star Tribune senior editor for books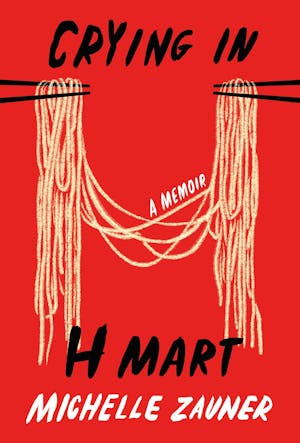 Crying in H Mart
By Michelle Zauner
Michelle Zauner grew up outside of Eugene, Ore., the only child of an American father and a Korean mother. Obstinate, tough, a stupendous cook and a deeply unsympathetic nurse, her mother runs the house until Zauner rebels, and leaves. When her mother is diagnosed with cancer, Zauner returns to tempt her with the amazing foods she had grown up on. All the food in the world can't stop the inevitable, but Zauner knows that its creation and proffering is an act of — and an acknowledgment of — love. (Alfred A. Knopf, $26.95)
Reviewed by Laurie Hertzel, Star Tribune senior editor for books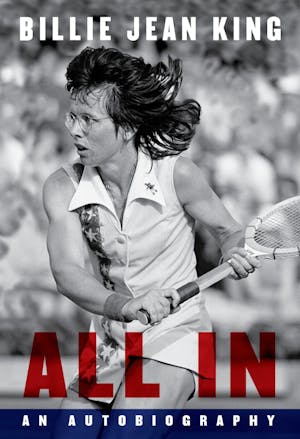 All In
By Billie Jean King, with Johnette Howard and Maryanne Vollers
In this terrific memoir, Billie Jean King focuses on the 1960s and '70s when she was coming of age as the greatest tennis player in the world and, at the same time, fighting for equity for women athletes. She writes honestly about being outed by a former lover and about her eating disorder. This book is engaging, funny, spirited and fierce, with tidbits about everyone from Margaret Court (who she respected but did not like) to Elton John (who she adores). (Alfred A. Knopf, $30)
Reviewed by Laurie Hertzel, Star Tribune senior editor for books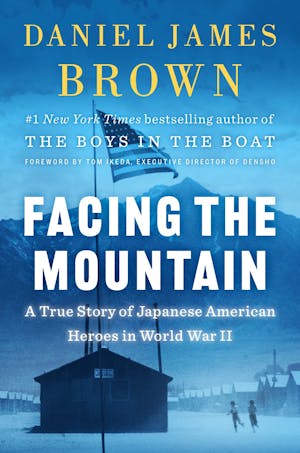 Facing the Mountain
By Daniel James Brown
Sad but fascinating, this narrative history follows four young Japanese-American men who signed up to serve their country during World War II even as their families were being hauled off to concentration camps in the American West. It opens with a stunning depiction of the bombing of Pearl Harbor and plunges into the anti-Asian sentiment that quickly subsumed the country. But it is Daniel James Brown's recounting of the dignity and courage of the four Nisei (second-generation Japanese) that is most moving. A worthy companion to his blockbuster "The Boys in the Boat." (Viking, $30)
Reviewed by Laurie Hertzel, Star Tribune senior editor for books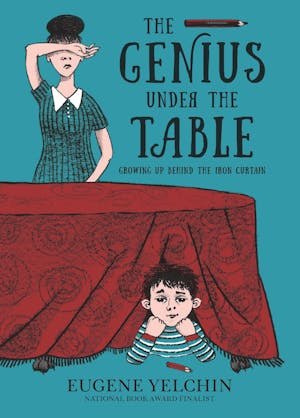 The Genius Under the Table
By Eugene Yelchin
Eugene Yelchin's memoir of growing up in the Soviet Union is steeped in wry observations and black humor. Because of their religion, his Jewish parents — a frustrated dancer and poet — were not allowed to pursue their passions. His brother sees ice skating as his ticket out. And Eugene? At night he draws pictures on the underside of the table he sleeps beneath and dreams of becoming an artist. A beautiful, layered memoir about how people thrive when their country is doing its best to stifle their dreams. (Candlewick Press, $16.99)
Reviewed by Laurie Hertzel, Star Tribune senior editor for books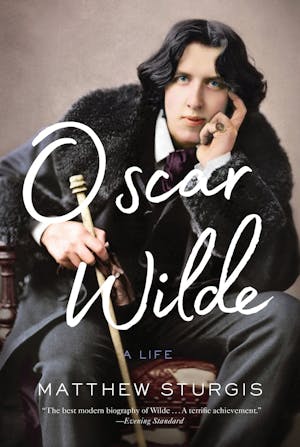 Oscar Wilde: A Life
By Matthew Sturgis
This utterly engrossing biography of the flamboyant and fascinating Irish writer clocks in at nearly 800 pages that simply fly by. Here is Wilde, on his endless American lecture tour, dressed in velvet and knee britches, charming thousands with his wit; here he is partying with any number of handsome young men; and here he is in prison, close to death, deprived of food, books and companionship — the very things he lives for. Matthew Sturgis captures him brilliantly in this well-documented and well-written biography. (Alfred A. Knopf, $40)
Reviewed by Laurie Hertzel, Star Tribune senior editor for books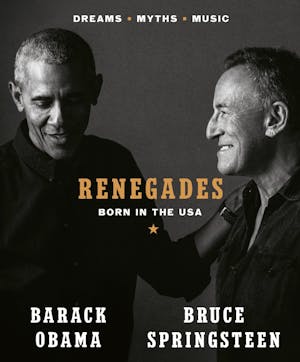 Renegades: Born in the USA
By Barack Obama and Bruce Springsteen
The companion book to the podcast of former president Barack Obama and rocker Bruce Springsteen is loaded with ephemera — photos, hand-scrawled song lyrics, annotated speeches. But it's the words, the transcripts of their discussions — which touch on fame, wealth, love, ambition, masculinity and a whole host of other topics — that are the most fascinating. When Springsteen writes about ransacking his car in a toll lane to find just one more penny, and when Obama writes about deeply missing his father, you can almost hear them speak. (Crown, $50)
Reviewed by Laurie Hertzel, Star Tribune senior editor for books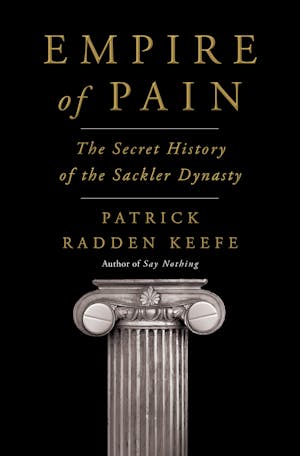 Empire of Pain
By Patrick Radden Keefe
Patrick Radden Keefe, author of "Say Nothing," the brilliant nonfiction narrative about the Irish Troubles, gives us three generations in the deeply secretive Sackler family, owners of Purdue Pharma, which created OxyContin, the drug that launched hundreds of thousands of deadly addictions. Both biography and history, Keefe's book brings the family to life — their brilliance, their steely ambition, their incredible, unwavering greed. This is a sweeping, damning account (the footnotes alone stretch to 50 pages), a true saga that reads like a novel. (Doubleday, $32.50)
Reviewed by Laurie Hertzel, Star Tribune senior editor for books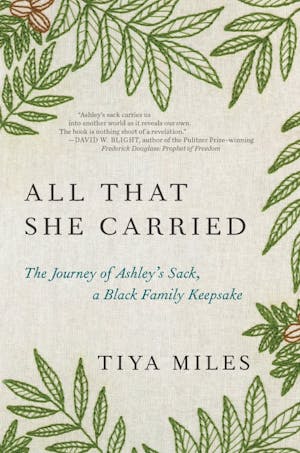 All That She Carried
By Tiya Miles
The book centers on a lowly sack, an artifact a Black family kept for generations. It was given by Rose, an enslaved woman, to her daughter Ashley, who was being sold at auction in 1852. Information on Rose and Ashley is scant, but Tiya Miles is a diligent scholar and she digs deep to fill in the gaps with eye-opening context. Her measured tone and her steady, repetitive drumbeat of prices paid for people are a devastating combination. (Random House, $28)
Reviewed by Laurie Hertzel, Star Tribune senior editor for books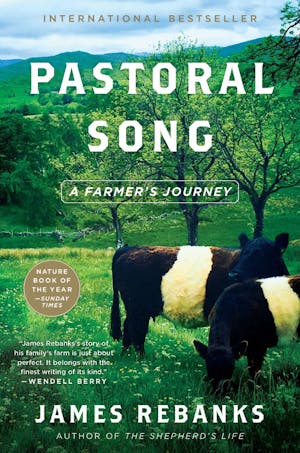 Pastoral Song
By James Rebanks
In his second memoir, James Rebanks, Twitter's favorite English shepherd, tells about his journey from young farm boy to experienced farmer, and how along the way he embraced modern methods only to learn that he was killing the bugs, the soil, the birds and the future. A wholesale return to the old ways is not practical, but Rebanks makes a strong argument for a sensible mix between the old and the new — what he calls "a beautiful compromise." A lovely and enlightening book. (Custom House, $28.99)
Reviewed by Laurie Hertzel, Star Tribune senior editor for books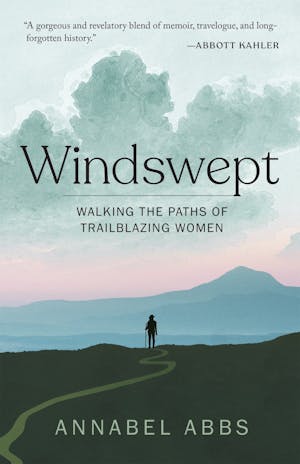 Windswept
By Annabel Abbs
Annabel Abbs follows literally in the footsteps of eight hillwalkers — all women, primarily from the late 19th and early 20th centuries. Part memoir, part biography, the book explores what compelled them to walk, what obstacles they faced, what wisdom they gleaned. The women were nothing short of remarkable, covering as much as 30 miles a day in long skirts and, in one case, espadrilles. "They walked for emotional restitution," she writes. "They walked to understand the capabilities of their own bodies. They walked to assert their independence." (Tin House, $26.95)
Reviewed by Laurie Hertzel, Star Tribune senior editor for books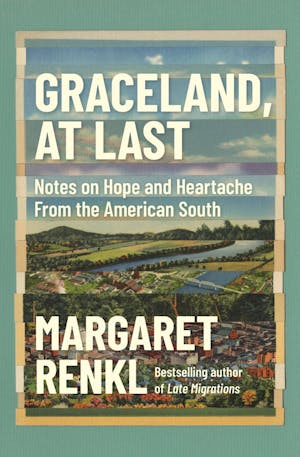 Graceland, at Last
By Margaret Renkl
Margaret Renkl's powerful and lovely essays are laced with observations of the natural world and undergirded with fierce opinions on family, the environment, religion, social justice and politics. They often start with the personal and move swiftly into the universal. Set primarily in the South, her essays are set in the out of doors, hospital corridors, Waffle Houses, on dog walks and in parks, and cover topics as diverse as mosquito spraying, OxyContin addiction, the monarch population and the late singer John Prine. (Milkweed Editions, $26)
Reviewed by Laurie Hertzel, Star Tribune senior editor for books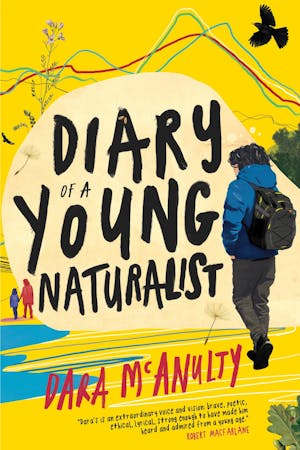 Diary of a Young Naturalist
By Dara McAnulty
Dara McAnulty was 14 when he wrote this wonderful memoir, and his knowledge at such a young age is astounding — not just of the natural world, but of literature, Irish history and legends, music and politics. The book follows a year in his life when his family moves from one Northern Irish town to another. He endures bullying (he is autistic and not much like the other kids), finds solace, inspiration and courage in nature and takes his first steps toward becoming an activist. (Milkweed Editions, $25)
Reviewed by Laurie Hertzel, Star Tribune senior editor for books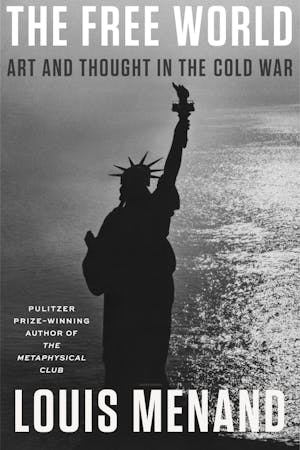 The Free World: Art and Thought in the Cold War
By Louis Menand
Louis Menand grants himself the liberty to link numerous political and cultural developments in "The Free World: Art and Thought in the Cold War." The thesis of this long book — that the U.S. misused its post-World War II might on multiple fronts, even as American-born and -based artists and writers led the way in painting, literature and ideas — isn't revolutionary. But his perceptive writings on James Baldwin, Hannah Arendt and numerous others explain how, from 1945-65, one word — freedom — "was invoked to justify everything." (FSG, $35)
Reviewed by Kevin Canfield, Special to the Star Tribune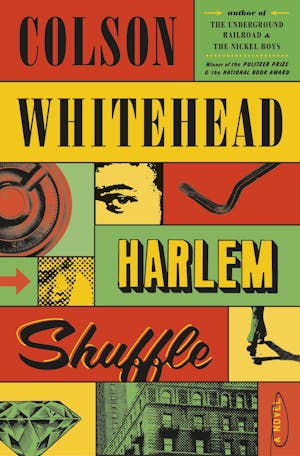 Harlem Shuffle
By Colson Whitehead
Colson Whitehead has clear literary intentions here working within the conventions of crime fiction. "Harlem Shuffle" vibrates with enchanting cadences reminiscent of exceptional noire and early Black American jazz. Whitehead's characters are fully realized and memorable; Harlem and Manhattan are essentially personified. They're vulnerable and mortal here, like us. New York history and Whitehead's examination of racial injustice flow seamlessly with characters pursuing capers and confronting consequences. "Harlem Shuffle" is simultaneously historical and urgent. It is wildly entertaining and sits comfortably among Whitehead's best works. (Doubleday, $28.95)
Reviewed by Michael Kleber-Diggs, Special to the Star Tribune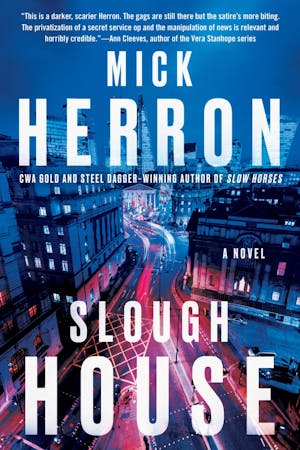 Slough House
By Mick Herron
"Slough House" is the eighth novel-length installment of Mick Herron's brilliant, darkly comic series chronicling the tribulations and derring-do of a group of disgraced members of Britain's secret service. Referred contemptuously as the "slow horses" by the big bosses, they are led by the infinitely unsavory, infinitely cunning Jackson Lamb. You could start with "Slough House" or get the boxed set of the first six novels and carry on from there, but once and wherever you begin, there's no stopping. (Soho Crime, $16.95)
Reviewed by Katherine A. Powers, Special to the Star Tribune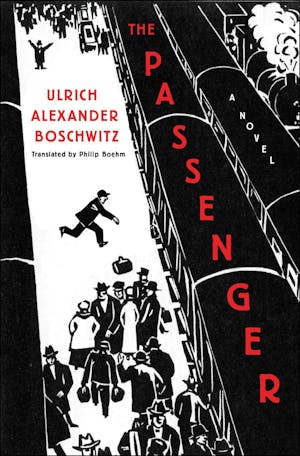 The Passenger
By Ulrich Alexander Boschwitz, translated from the German by Philip Boehm
A rediscovered masterpiece, Ulrich Alexander Boschwitz's "The Passenger" charts the frantic progress and relentless struggles of Jewish businessman Otto Silbermann as he attempts to flee persecution in Nazi Germany. Boarding one train after another and encountering a host of friends and enemies, he journeys ever deeper into the unknown, never sure if he will make it over a border or see his family again. "Not only am I trying to escape," he says, "I'm also running a race against despair." His captivated reader follows him every step of the way. (Metropolitan Books, $24.99)
Reviewed by Malcolm Forbes, Special to the Star Tribune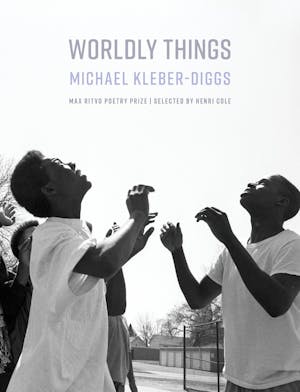 Worldly Things
By Michael Kleber-Diggs
"Worldly Things" is a perfect book and as necessary as a first-aid kit. After her friend miscarried, this critic sent them "Confluence" to remind them "joy doubles, also pain." Salve mourning with the lines: "Repurpose my body. Mix me with soil and seed, / compost for a sapling. Make my remains useful, / wondrous." When your resolve wanes, be fortified by Kleber-Diggs' courage to "not bury myself under / [America's] fables where we're one, indivisible, free." (Milkweed Editions, $22)
Reviewed by Elizabeth Hoover, Special to the Star Tribune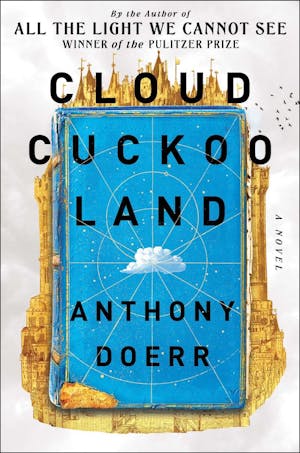 Cloud Cuckoo Land
By Anthony Doerr
Realism may be the dominant American literary mode, but leave it to Anthony Doerr to push us out of our comfort zone. His passion for myth and fable lights up this panoramic epic, as an ancient manuscript braids three disparate strands: the 1453 siege of Constantinople, present-day Idaho, and a 22nd-century starship careening away from a poisoned Earth. Doerr's prose casts a spell; his world-building is both defiant and tender, a virtuosic meditation on the alchemy of books. Come for the magician's tricks, stay for the exquisite storytelling. (Scribner, $30)
Reviewed by Hamilton Cain, Special to the Star Tribune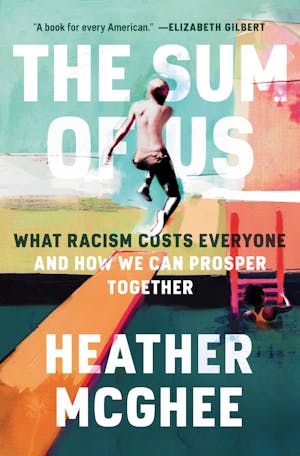 The Sum of Us
By Heather McGhee
At the heart of Heather McGhee's "The Sum of Us" is this urgent and compelling proposition for our consideration: How "an economy — the rules we abide by and set for what's fair and who merits what — is an expression of our moral understanding." Read this brilliant, meticulously researched book not only for McGhee's cogent response to our imperiled moral core (think: ongoing racism and the zero-sum mind-set) but also for a resonant way forward that enriches us all. (One World, $28)
Reviewed by Angela Ajayi, Special to the Star Tribune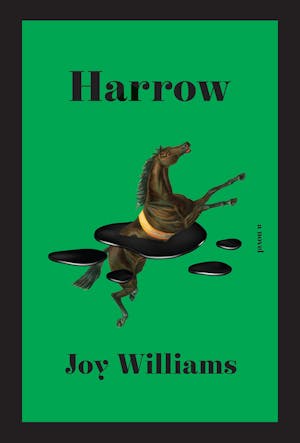 Harrow
By Joy Williams
This post-apocalyptic picaresque follows a plucky young heroine through a devastated landscape to what seems like the end of the world, finding occasional wisdom and some respite with a cast of characters of inspired wackiness along the way. As entertaining as it is, well, harrowing, the novel is an oddly reassuring repository of cultural, historical, philosophical, psychological, environmental, mythical and linguistic lore — all put in perspective and often punctured by Joy Williams' wry, goofy, generous wit. (Alfred A. Knopf, $26)
Reviewed by Ellen Akins, Special to the Star Tribune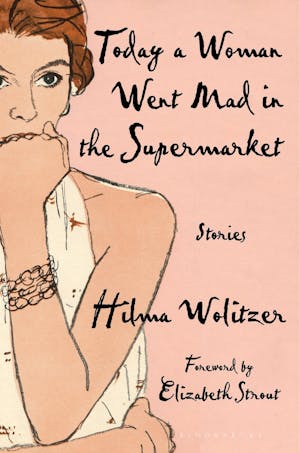 Today a Woman Went Mad in the Supermarket
By Hilma Wolitzer
The 13 stories in Hilma Wolitzer's collection are the product of illimitable talent and relentless insight. Wolitzer explores marriage, parenthood, aging and desire in ways that are never predictable, always intelligent and often sad. The closing story, "The Great Escape" — the only work dated 2020 — is a monumental achievement, engaging the subject of the global pandemic without losing sight of the characters at the core. Every story here is full of wit and rich detail. (Bloomsbury, $26)
Reviewed by Jackie Thomas-Kennedy, Special to the Star Tribune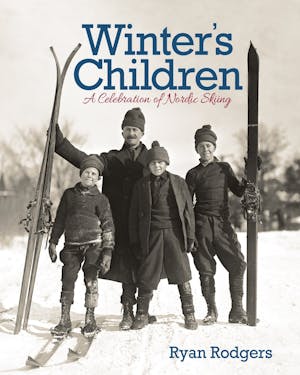 Winter's Children
By Ryan Rodgers
You won't find a more comprehensive compendium of Nordic skiing in the Upper Midwest than this thick, photo-filled book by avid skier and writer Rodgers. Starting with the sport's infancy in our region — during the great Norwegian immigration of the late 19th and early 20th centuries, when nearly a third of the country's population moved to North America — and continuing until the present day. Rodgers' book covers the ups, downs, races, trails, equipment and famous skiers of Minnesota, Wisconsin and Michigan. Read about everything from the famed annual Birkebeiner race to Olympian Jesse Diggins, who raced for the Stillwater High School team. The book ends with a lament that, just as Nordic skiing reached new heights of popularity in the Upper Midwest, it fell victim to the sad effects of global warming and unreliable snow cover. (University of Minnesota Press, $34.95)
Reviewed by Lynette Lamb, Special to the Star Tribune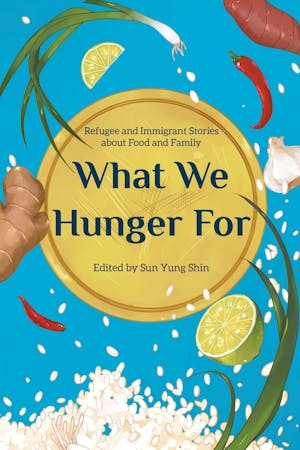 What We Hunger For
Edited by Sun Yung Shin
Poet, author and editor Sun Yung Shin and Minnesota Historical Society Press have already given us the excellent anthology "A Good Time for the Truth: Race in Minnesota." Now they have produced another anthology, this one focused on the abiding importance and cultural meaning of food, particularly for immigrants. It includes offerings from Hmong, Afghani, Sri Lankan and Haitian writers, among many others, who write of longing for the dishes of their homelands (some include recipes) and struggling to find the proper ingredients in the U.S. This was particularly tough for the many Hmong and Vietnamese people who arrived in the Twin Cities in the late '70s. One contributor writes of trying to prepare Banh Mi using the squishy loaves that were all Cub had to offer, and her excitement when the first French/Vietnamese bakery opened in St. Paul in 1985. (Minnesota Historical Society Press, $18.95)
Reviewed by Lynette Lamb, Special to the Star Tribune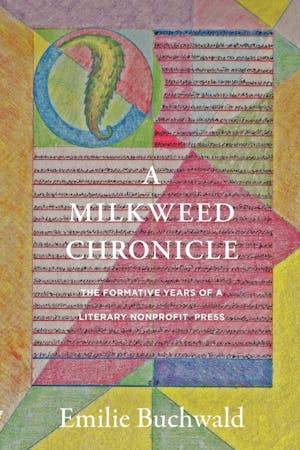 A Milkweed Chronicle
By Emilie Buchwald
Younger readers might not know that the independent publisher Milkweed Editions was born 40 years ago out of the literary-visual arts journal Milkweed Chronicle. Started by Emilie Buchwald (who would later also run Milkweed Editions) and Randy Scholes, the journal successfully published a wide range of poetry, photographs, drawings and more before being dropped in 1987 in favor of its rapidly growing book publishing arm. In "A Milkweed Chronicle," Buchwald — now retired and in her 80s — tells the story of the exciting early days of both the journal and the press, when it published such local luminaries as Paul Gruchow, Carol Bly and Bill Holm, as well as award-winning books like Patricia Hampl's "Spillville" and Larry Watson's "Montana 1948." (Milkweed Editions, $16)
Reviewed by Lynette Lamb, Special to the Star Tribune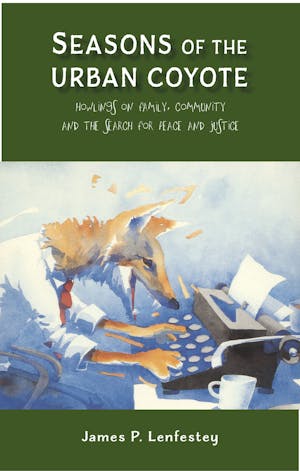 Seasons of the Urban Coyote
By James Lenfestey
Back in the 1970s, Jim Lenfestey and his wife, Susan, helped start the Hill and Lake Press, a community newspaper covering the Lowry Hill, East Isles, Cedar Lake and Kenwood neighborhoods. Lenfestey's '80s and '90s columns for that newspaper were published in 2000; this new volume includes columns written between 2012 and early 2021. Lenfestey is a bird watcher, a poet, a family man and an enthusiastic advocate for his bucolic corner of Minneapolis, which he calls "One of the Five Best Neighborhoods on the Planet" (that it is also one of the five priciest in town is a subject he fails to address). His loose, informal essays focus on the topics mentioned above (birds, poetry, grandchildren), although the author, now in his 70s, also laments confusing technology, widely scattered offspring and the ear-splitting sound of the leaf blower. Taking stock at 75, he resolves to focus his remaining years on loving and caring for his family, friends and community, and solving the global climate crisis. Worthy goals indeed. (Nodin Press, $19.95)
Reviewed by Lynette Lamb, Special to the Star Tribune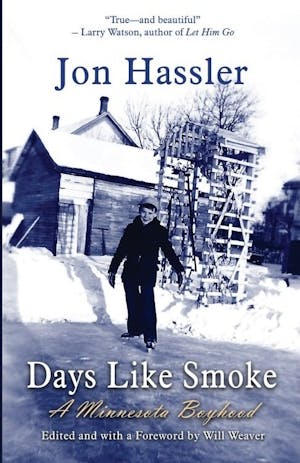 Days Like Smoke: A Minnesota Boyhood
By Jon Hassler
Given that Minnesota author Jon Hassler has been dead for more than a decade, his fans might be understandably confused to discover he has a new book out. This slim volume, a memoir of Hassler's youth in Staples and Plainview, turns out to be the proverbial case of the forgotten manuscript in a drawer, given by his estate to writer Will Weaver to gently edit for publication. Organized topically — houses, churches, movies, etc. — rather than chronologically, "Days Like Smoke" includes many of the odd characters and fond but pointed observations of small-town life that will be reassuringly familiar to fans of such Hassler novels as "Staggerford" and "Grand Opening." Event: 1 p.m. Dec. 12, Community Center, Plainview, Minn. (Afton Historical Society Press, $22.95)
Reviewed by Lynette Lamb, Special to the Star Tribune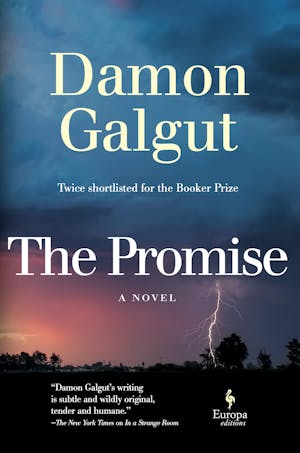 The Promise
By Damon Galgut
The title of this powerful, emotionally charged novel — winner of this year's Booker Prize — refers to a pledge made by Rachel Swart, the matriarch of a white South African family, to bequeath a house on her farm to loyal Black servant Salome. But when Rachel dies, so too does Salome's hope of claiming her inheritance. Galgut charts the wayward progress and mixed fortunes of Rachel's racist husband, Manie, and their three children — feckless Anton, faithless Astrid and guilt-ridden Amor — through subsequent decades, while simultaneously depicting a nation undergoing tumultuous change. (Europa Editions, $25)
Reviewed by Malcolm Forbes, Special to the Star Tribune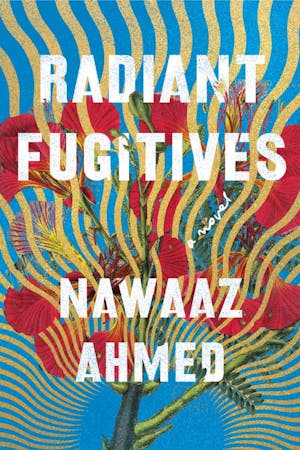 Radiant Fugitives
By Nawaaz Ahmed
This hugely accomplished debut expertly traces the fault lines within a Muslim Indian family. After being cast off by her father, Seema has made a new life for herself in the West. In her last weeks of pregnancy she is reunited at her home in San Francisco with her devoutly religious sister Tahera and their terminally ill mother, Nafeesa. But can they heal old wounds? Ahmed aims high and explores politics, race and his characters' fates through an extraordinary narrative voice — that of Seema's newborn (and at times unborn) son. (Counterpoint, $27)
Reviewed by Malcolm Forbes, Special to the Star Tribune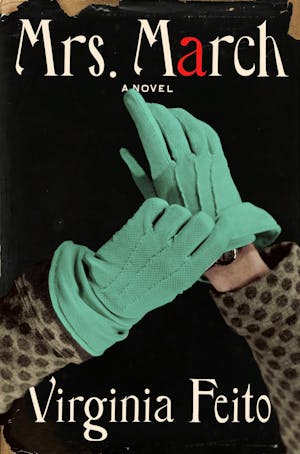 Mrs. March
By Virginia Feito
Spanish-born Feito's eponymous heroine exerts a strong hold on the reader. Mrs. March leads a charmed life on Manhattan's Upper East Side. But when she suspects that she was the inspiration for her author husband's latest protagonist — "a weak, plain, detestable, pathetic, unloved, unlovable wretch" — her safe world collapses. Soon she believes he is even capable of murder. With echoes of those doyennes of suspense Patricia Highsmith and Daphne du Maurier, this is a darkly comic portrait of a woman spiraling out of control. (Liveright, $26)
Reviewed by Malcolm Forbes, Special to the Star Tribune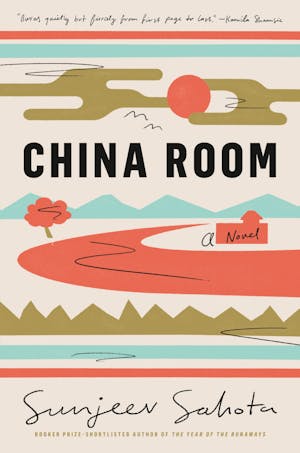 China Room
By Sunjeev Sahota
Sahota's bravura third novel is made up of two neatly interwoven narratives set 70 years apart. In one strand, Mehar, a young bride, conducts an illicit romance with her husband's brother on a farm in rural Punjab in 1929. In the other, Mehar's great-grandson travels to the same location where he battles addiction and becomes curious about his relative's tragic history. An intense and moving depiction of endurance and defiance through the generations. (Viking, $27)
Reviewed by Malcolm Forbes, Special to the Star Tribune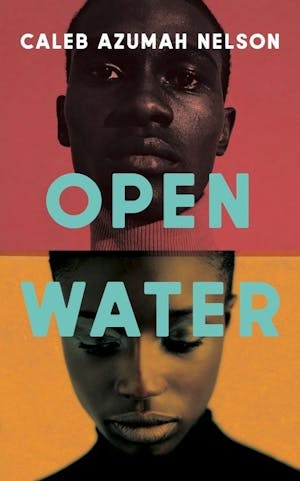 Open Water
By Caleb Azumah Nelson
Two young Black British people meet, then fall passionately for each other. "What is better than believing you are heading towards love?" asks Azumah Nelson. Gradually, however, their relationship is tested by outside forces. The simple framework of this debut belies the riches within. The characters — he a photographer, she a dancer — are unnamed yet fully knowable, the prose is lush and rhythmic, and the bold use of second-person narration ensures that the situations and emotions are nothing less than intimate and intense. (Black Cat, $16)
Reviewed by Malcolm Forbes, Special to the Star Tribune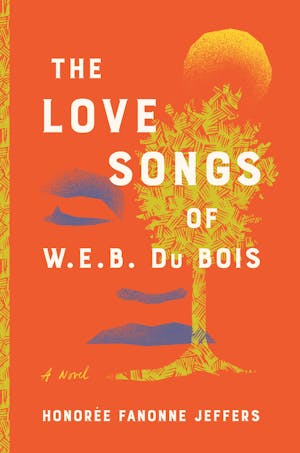 The Love Songs of W.E.B. Du Bois
By Honorée Fanonne Jeffers
Weighing in at almost 800 pages and spanning two centuries, Jeffers' first novel is a sprawling, ambitious affair. It is also an epic masterpiece. At its beating heart is Ailey Pearl Garfield, a young African American woman who, after growing up and coming of age in Georgia, decides to trawl through her family's checkered history to learn what befell her ancestors in the Deep South. Multigenerational, multivoiced, and filled with darkness and light, this is a remarkable feat of storytelling. (Harper, $28.99)
Reviewed by Malcolm Forbes, Special to the Star Tribune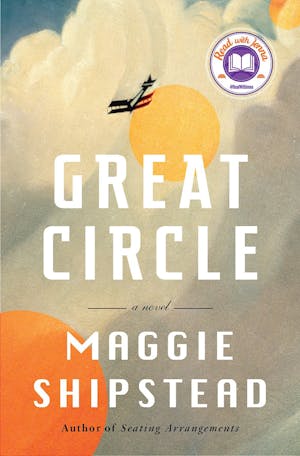 Great Circle
By Maggie Shipstead
Shipstead's immersive third novel braids together the life stories of two memorable women. "Born to be a wanderer," Marian Graves grows up to become a pioneering aviator but disappears in Antarctica in 1950 in an ill-fated attempt to circle the globe. In 2014, disgraced Hollywood star Hadley Baxter seeks to restore her dignity and revive her career by playing Marian in a movie. The book's scope, detail and single-minded heroines allow it to truly soar. (Knopf, $28.95)
Reviewed by Malcolm Forbes, Special to the Star Tribune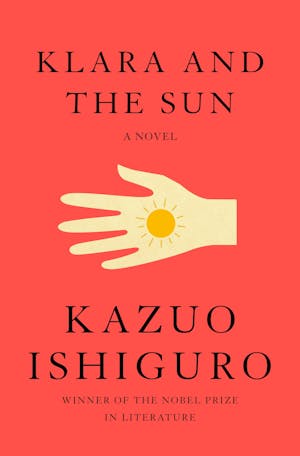 Klara and the Sun
By Kazuo Ishiguro
Ishiguro's first novel since being awarded the Nobel Prize in Literature is narrated by an android — an "Artificial Friend." Klara draws nourishment from the sun and in turn provides strength and comfort for Josie, a teenager suffering from what could be a life-threatening illness. The more time Klara spends with her ailing companion, the more she learns about the frailty of life, the nature of love and what it takes to be human. Ishiguro's brave new world and the inhabitants within it cast a mesmerizing spell. (Knopf, $28)
Reviewed by Malcolm Forbes, Special to the Star Tribune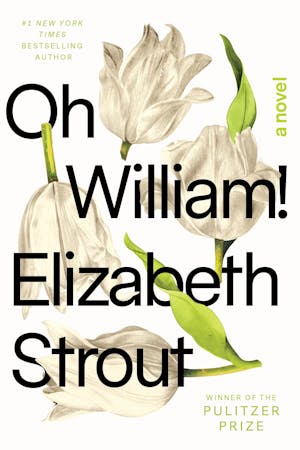 Oh William!
By Elizabeth Strout
Successful sixty-something writer Lucy Barton agrees to accompany her ex-husband William on a trip to Maine to meet the half-sister he never knew he had. But in doing so she ends up on a journey of discovery of her own, one that sees her reflecting on the highs and lows (or "Difficulties") of her decades-long relationship, together with the current state of her life. Strout's third outing for her much-loved creation is a bittersweet delight. (Random House, $27)
Reviewed by Malcolm Forbes, Special to the Star Tribune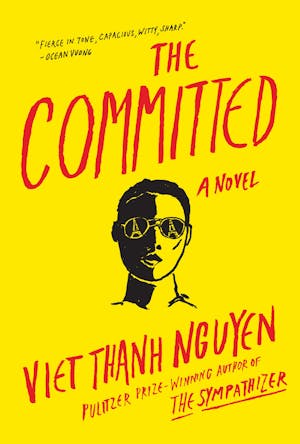 The Committed
By Viet Thanh Nguyen
Starting where his Pulitzer Prize-winning debut "The Sympathizer" left off, Nguyen's sequel follows his unnamed double agent — "a man of two faces" — out of Vietnam and into Paris in 1981. There he deals drugs and settles scores for Chinese gangsters, loses himself in philosophical debates with his "aunt" and other intellectuals, and communes with ghosts from his past — all while dreading an impending showdown with his former handler, Man. An existential thriller packed with mayhem, absurdity and big ideas. (Grove Press, $27)
Reviewed by Malcolm Forbes, Special to the Star Tribune
A Line to Kill
By Anthony Horowitz
Ex-Detective Inspector Daniel Hawthorne and his sidekick, writer Anthony Horowitz, return for a third case, this time on the tiny island of Alderney in the English Channel — a place where there has never been a murder. That track record is ruined when the wealthy sponsor of a literary festival there meets a violent end. Soon the crime-solving duo are unearthing clues and sifting secrets and grudges of the islanders and the visiting authors. Funny, fiendish and thrilling, this mystery proves that Horowitz is king of the contemporary whodunit. (Harper, $27.99)
Reviewed by Malcolm Forbes, Special to the Star Tribune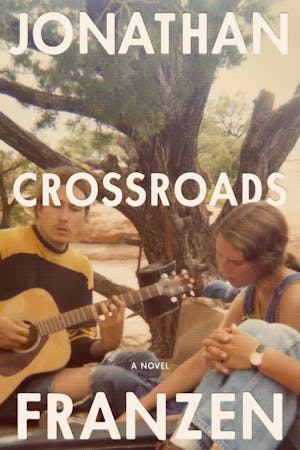 Crossroads
By Jonathan Franzen
The first volume in a proposed trilogy, "Crossroads" is one of those books Franzen is so good at: an involving and enthralling family saga. This one revolves around the Hildebrandts in small-town Illinois in the early 1970s. Pastor Russ and his unhappy wife, Marion, harbor secret desires, hidden agendas and unprocessed pain in their disintegrating marriage. Meanwhile, their children take drastic steps to go their own way. The flawed characters and high-stakes plotlines make for superlative drama. Roll on the next installment. (FSG, $30)
Reviewed by Malcolm Forbes, Special to the Star Tribune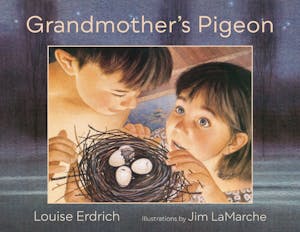 Grandmother's Pigeon
By Louise Erdrich, illustrated by Jim LaMarche
What a magical story this is! Grandmother, a "far more mysterious woman" than her family realized, sails away to Greenland on the back of a porpoise. A year later, in Grandmother's cluttered room — filled with art and exotic collections — strange pigeon eggs begin to hatch. Out pop three fledgling passenger pigeons — a species that has long been extinct. Should the family turn them over to science? Or set them free? Erdrich's captivating story, first published in 1996, is about the mystery and resilience of nature — and humans' responsibility to help. LaMarche's realistic illustrations keep the story grounded, even as they glow with an unearthly light. Ages 5-9 (University of Minnesota Press, $17.95)
Reviewed by Laurie Hertzel, Star Tribune senior editor for books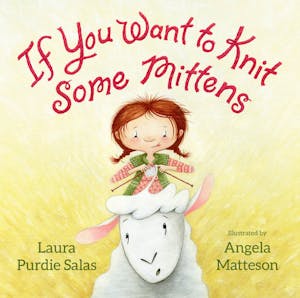 If You Want to Knit Some Mittens
By Laura Purdie Salas, illustrated by Angela Matteson
If you want to knit some mittens, writes Salas in her amusing new picture book, you have to start with a sheep. That's step one. The fact that "knit your mittens" is step 18 gives you an idea of how thorough (and funny) this step-by-step book is. Matteson's acrylic, gouache and colored pencil illustrations include clever details (the pig on the handcart is my favorite) with occasional hints of Grandma Moses. Ages 4-8 (Boyds Mill Press, $17.99)
Reviewed by Laurie Hertzel, Star Tribune senior editor for books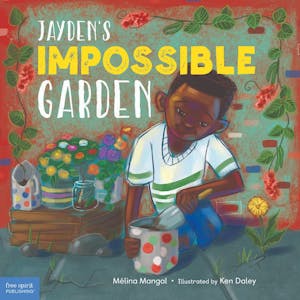 Jayden's Impossible Garden
By Mélina Mangal, illustrated by Ken Daley
"There's no nature here in the middle of the city," Jayden's mother tells him, but a friendship with a neighbor teaches him otherwise. Together, the two plant a garden inside milk jugs and coffee cans. The blooms attract hummingbirds and other creatures, delighting the children of the neighborhood. Mangal's story is simple and sweet, with instructions on how to make one's own urban garden. Daley's cheerful paintings highlight color and natural beauty in a gritty landscape. Ages 4-9 (Free Spirit, $16.99)
Reviewed by Laurie Hertzel, Star Tribune senior editor for books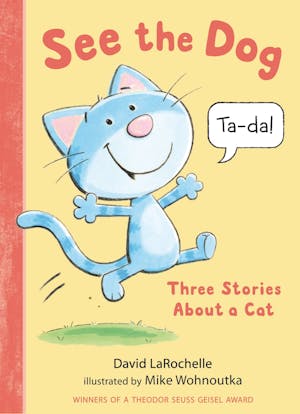 See the Dog: Three Stories About a Cat
By David LaRochelle, illustrated by Mike Wohnoutka
The sequel to the Geisel Award-winning "See the Cat" has the cat filling in for the under-the-weather dog, gamely trying its best to dig a hole, swim and herd sheep, all most unnatural actions for a cat. "Help! Help! Save me! I am drowning!" it finally screams, paws over its eyes. The dog comes prancing back to take over, but the cat (of course) gets the last laugh. LaRochelle's few but hilarious words and Wohnoutka's cheery illustrations are a winning combination. Ages 4-8 (Candlewick, $8.99)
Reviewed by Laurie Hertzel, Star Tribune senior editor for books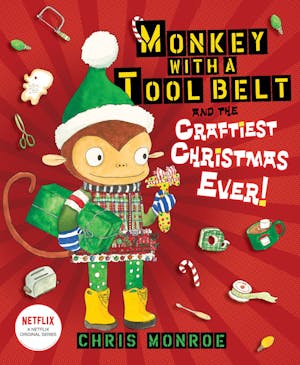 Monkey With a Tool Belt and the Craftiest Christmas Ever!
By Chris Monroe
The very handy Chico Bon Bon is all about recycling as he happens upon a pile of junk while sledding with his buddy Clark. He hauls it all home and turns it into fabulous Christmas presents for his friends. There's not much drama to the story, but the charm in Duluth artist Monroe's book lies in her kooky, highly detailed illustrations and the sometimes-rhyming musical cadence of the objects on Chico's miraculous tool belt. Such a fun book to read aloud. Ages 4-8 (Carolrhoda, $17.99)
Reviewed by Laurie Hertzel, Star Tribune senior editor for books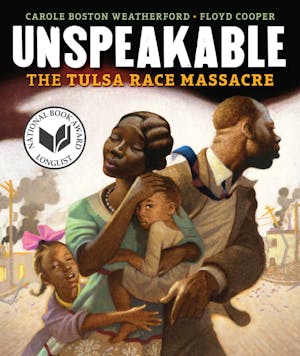 Unspeakable: The Tulsa Race Massacre
By Carole Boston Weatherford and Floyd Cooper
"Once upon a time," Weatherford's book begins, as she tells the story of the rise and brutal demolition of what was once the country's wealthiest Black neighborhood. That phrase is repeated throughout the book, a drumbeat that reminds the reader that the glorious things in the story — the libraries and hotels, the restaurants and the furriers, all Black-owned — are all in the past. Cooper's oil-and-erasure paintings are appropriately somber. With context and photos at the back. This fine history book was longlisted for a 2021 National Book Award. Ages 8-12 (Carolrhoda, $17.99)
Reviewed by Laurie Hertzel, Star Tribune senior editor for books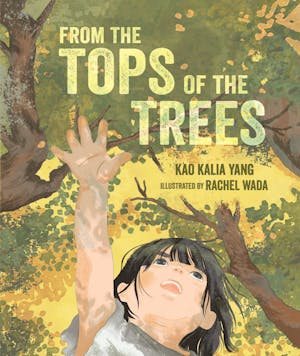 From the Tops of the Trees
By Kao Kalia Yang, illustrated by Rachel Wada
Once again, St. Paul writer Kao Kalia Yang finds a story of beauty from her childhood in the Ban Vinai Refugee Camp in Thailand. Little Kalia is aware of the harshness around them — she and her sisters are hungry; they hear their aunties talk of war, and they have overheard how the Hmong people are not wanted either in Thailand or back in Laos. But her father knows to take the long view. He tells her to climb on his back, and up, up they go into the highest branches of a tree. "Look," he tells her. "The world is bigger than this place." An inspiring story of love and hope. Ages 5-9 (Carolrhoda, $17.99)
Reviewed by Laurie Hertzel, Star Tribune senior editor for books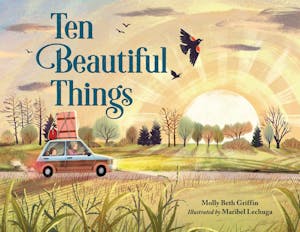 Ten Beautiful Things
By Molly Beth Griffin, illustrated by Maribel Lechuga
Lily's grandmother has come to take her to her new home — Gram's farmhouse in the middle of Iowa. Along the way, Gram suggests that Lily keep an eye out for 10 beautiful things to make the journey easier. A blackbird, a sunrise, a creek — the first nine are easy, but what is number 10? Griffin's prose is a marvel, as economical and vivid as poetry. Lechuga's Photoshop and watercolor illustrations capture the day from sunup to evening thunderstorm. Ages 5-8 (Charlesbridge, $16.99)
Reviewed by Laurie Hertzel, Star Tribune senior editor for books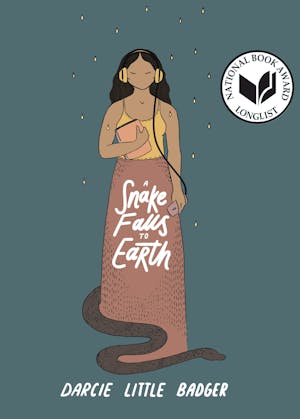 A Snake Falls to Earth
By Darcie Little Badger
In this Indigenous-influenced fantasy, 16-year-old Nina lives in south Texas, where a hostile neighbor and an impending hurricane put her family's hold on their land at risk. Oli, a cottonmouth person in the Reflecting World, is worried about his toad friend, who is losing life as his species dies out on Earth. The two meet when Oli and two coyote sisters "fall" through a portal to Earth. Though the stakes are high, Little Badger takes time to explore the ways that other species and cultures move through space and time, and what is lost when those ways of seeing disappear. (Levine Querido, $18.99)
Reviewed by Trisha Collopy, Star Tribune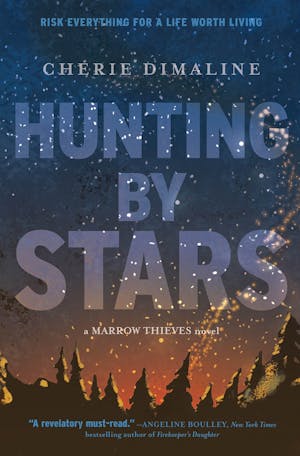 Hunting by Stars
By Cherie Dimaline
In this powerful sequel to "The Marrow Thieves," Cherie Dimaline returns to a future North America devastated by a plague that prevents most people from dreaming, leading to madness. French, 17, is on the run with a small group of other Natives who have retained their ability to dream, when he's snatched by Recruiters and sent to a residential school set up to harvest his marrow as medicine. Dimaline uses horror as a mirror, as French becomes a witness to those caught in the system, reminding readers how raw and recent this history is. (Amulet/Abrams, $18.99)
Reviewed by Trisha Collopy, Star Tribune
Himawari House
By Harmony Becker
Harmony Becker captures the awkwardness and joy of stumbling through a new language and culture in this expressive graphic novel. Five young people meet at a guest house in Japan: Nao, an American taking a gap year to rediscover her Japanese heritage; Tina, a soap opera loving romantic from Singapore; Hyejung, who fled a narrow path in South Korea; and two Japanese brothers, easygoing Shinichi and abrupt Masaki. Becker makes inventive use of her format to tell a story in two, sometimes three languages at once, finding the humor and despair of young adults connecting across cultures. (First Second, $17.99)
Reviewed by Trisha Collopy, Star Tribune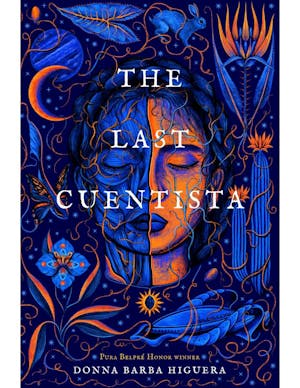 The Last Cuentista
By Donna Barba Higuera
When a collision with a comet threatens to wipe out life on Earth, Petra Pena and her family are among a small group chosen to make the interstellar journey to find a new home. But when she wakes up several hundred years into the journey, she discovers a group called the Collective has taken over, its leaders so eager to create a world without pain that they are ready to erase all memory of the past. Petra has held onto her stories of her life on Earth and must use them to help a small band of children escape to build a new life. A beautifully told story of what makes us human. (Levine Querido, $17.99)
Reviewed by Trisha Collopy, Star Tribune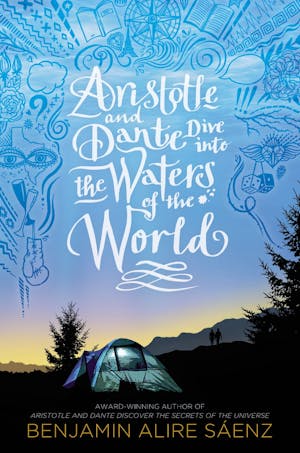 Aristotle and Dante Dive Into the Waters of the World
By Benjamin Alire Saenz
In this engaging sequel to Saenz's breakout 2012 novel, teenagers Ari and Dante take their first tentative steps into a relationship against the backdrop of the AIDS crisis. Though the teens have the support of their families, they are walking into a world that "did not leave a place for us to write our names." Ari, who lives in his head, must find a way to move past the isolation that protected him and embrace the vulnerability and connection of sharing his life with others. (Simon and Schuster, $19.99)
Reviewed by Trisha Collopy, Star Tribune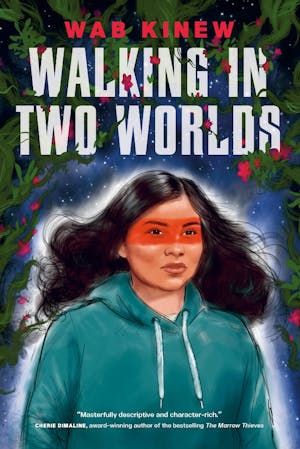 Walking in Two Worlds
By Wab Kinew
A parallel virtual universe becomes an extension of Anishinaabe creation in this novel by Winnipeg author Wab Kinew. Bugz, named for her ancestor, Chief Hole in the Day, is an awkward teen growing up on a Canadian reservation. But in the Floraverse, she's a legend who can mow down an army with her magical monsters. Feng, a Uyghur teen, has been sent to live with his aunt, a doctor on the reservation, after his online activities get him in trouble. In ceremony and in their rich online world, the two find a path forward. (Penguin Teen, $17.99)
Reviewed by Trisha Collopy, Star Tribune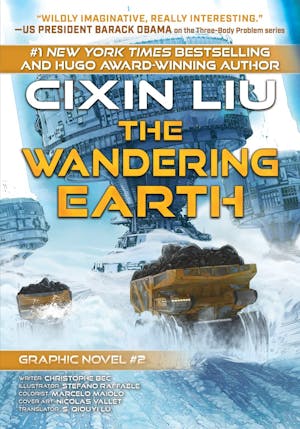 The Wandering Earth
By Cixin Liu and Christophe Bec, illustrated by Stefano Raffaele
In 2061, the Earth is wracked by climate change and the sun is about to turn into a red giant. Scientists have come up with a drastic solution: slingshotting the planet past the sun on a journey to Alpha Centauri. Liu Qi comes of age in an underground city, watching massive tsunamis and volcanos wrack the planet. He battles an insurrection that tries to take Earth back to the dying sun. Arresting visuals anchor this second graphic novel in a series bringing the work of Hugo Award winner Cixin Liu to a wider audience. (Talos Press, $17.99)
Reviewed by Trisha Collopy, Star Tribune
Me (Moth)
By Amber McBride
Moth was a Juilliard-bound dancer before a car accident split her family into a before and after. Sani, the new kid at school, was a musician before he left his dad's Navajo reservation to live with his mother and abusive stepfather. When Moth's aunt abandons her for the summer, she and Sani take off for New Mexico. The two slowly inch toward connection — through shared lyrics and their ear for the unspoken — in this beautiful novel in verse. (Feiwel & Friends, $18.99)
Reviewed by Trisha Collopy, Star Tribune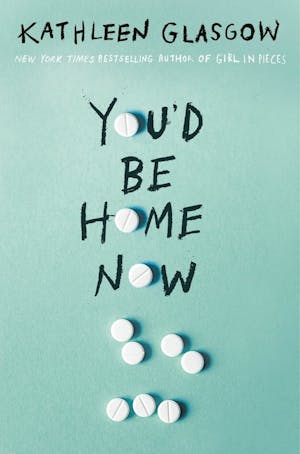 You'd Be Home Now
By Kathleen Glasgow
Emory Ward is the daughter of the founders of Mill Haven, an invisible third child whose role is to watch over her brother, Joey, a heroin addict. A fatal car accident splits the family and the town, sending Joey to rehab and leaving Emory a social outcast. As Joey descends deeper into his addiction, her family is forced to shed their privilege and silence to understand how deeply the opioid crisis has affected the town. (Delacorte, $18.99)
Reviewed by Trisha Collopy, Star Tribune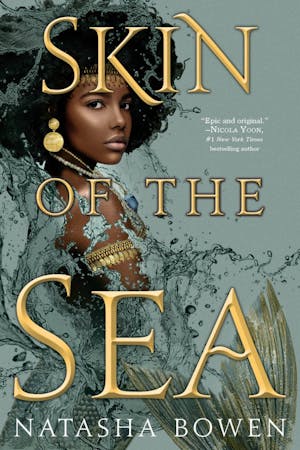 Skin of the Sea
By Natasha Bowen
After she leaps off a ship into the sea, Simidele has become a mermaid, guiding the souls of others lost to the emerging slave trade. But when she disobeys Yemoja to save a drowning young man, she unleashes larger forces that could tip control of the land and its people. Bowen's rich, historically informed fantasy weaves West African daily life and spirituality into a story of greed, sacrifice and found family. (Random House, $18.99)
Reviewed by Trisha Collopy, Star Tribune
Commenting is temporarily unavailable.
We apologize for the inconvenience.