Alerts Broadcaster Briefing: Thursday morning, August 7, 2014. Courtesy of Alerts Broadcaster.
* Hurricane Iselle is on track to hit the Big Island of Hawaii later today and tonight as a minimal Category 1 hurricane or strong tropical storm, packing sustained winds of 65-75 mph with a 1-3 foot storm surge and as much as 10-12" of rain, capable of severe flash flooding and mudslides.
* Operations on the Big Island and Maui will be impacted, with lesser impacts on Oahu Friday. I expect power outages and lowland coastal flooding on the windward side of the islands, especially around high tide.
* First direct strike on Hawaii since Iniki in 1992, first strike on the Big Island since accurate records were first kept in the 1940s.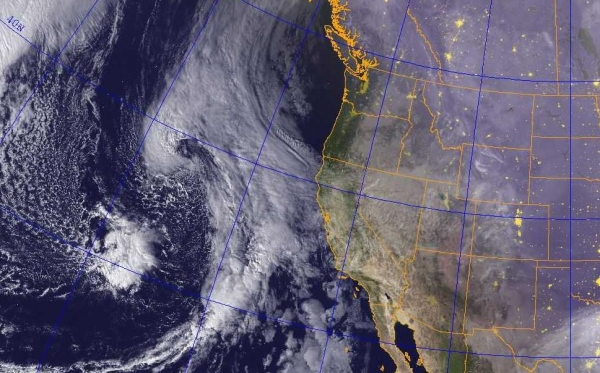 Double Trouble. Iselle is a Category 1 storm, showing signs of weakening as drier air gets pulled into the storm's circulation, encountering more significant wind shear as it approaches the Big Island. Even so, Iselle may hold together long enough to strike the Big Island as a (weak) Category 1 hurricane by tonight. Julio is expected to pass just north of the Hawaiian Island chain by the weekend.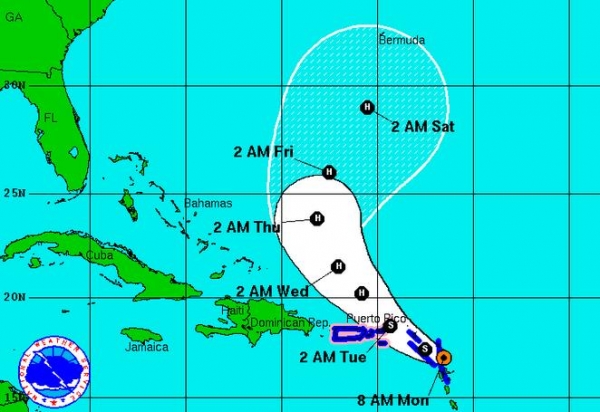 NHC Track. Hurricane Warnings are posted for the Big Island, a Tropical Storm Warning for Maui, Oahu, and a Tropical Storm Watch for Kauai. Although the Big Island will bear the brunt of the storm with the heaviest rains and strongest winds, Honolulu will experience wind gusts to 30-40 mph Friday with a 1-2 foot storm surge possible.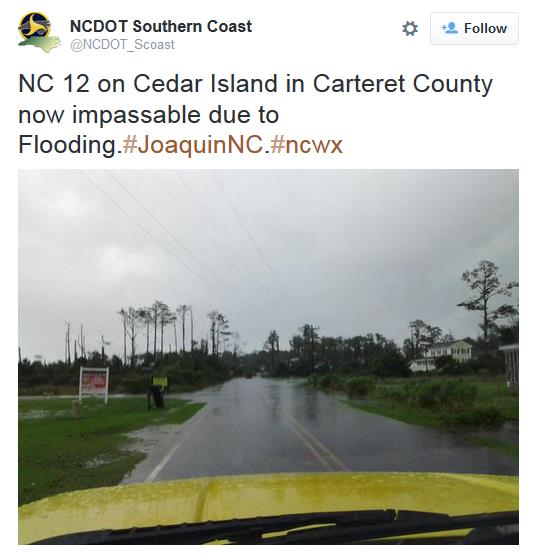 Gradual Weakening. All models show a continued diminishment of "Iselle", reaching Hilo and the Big Island with sustained winds near 75 mph, at the low end of Category 1 hurricane strength, but weakening to tropical storm status as it passes 100+ miles south of Honolulu and Waikiki during the day Friday.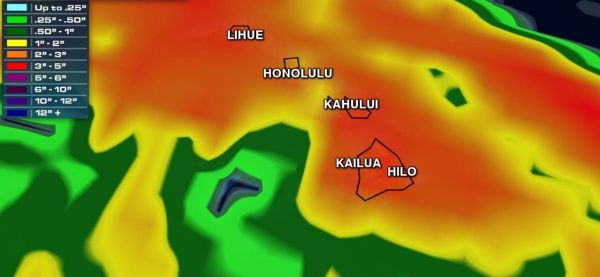 Extreme Rains. One of the main impacts from Iselle will be soaking rains, especially for the Big Island and Maui, where some 5-10"+ amounts will result in flash flooding and mudslides. I envision road closures, especially on the windward side of the islands, with power outages likely. Oahu will experience tropical storm force conditions, but impacts will not be as great in Honolulu as they will be on the eastern coastline of the Big Island.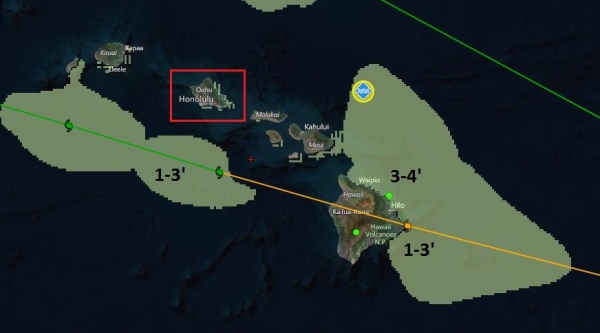 Storm Surge Potential. A 1-3 foot storm surge is likely on the windward (eastern) side of Hawaii County, on the Big Island, but some 3-4 foot surges can't be ruled out north of Hilo, wind-driven waves on top of the surge will cause additional damage and flooding for dwellings within 5-6 feet of sea level. Right now I do not expect a destructive storm surge to impact Honolulu or the island of Oahu.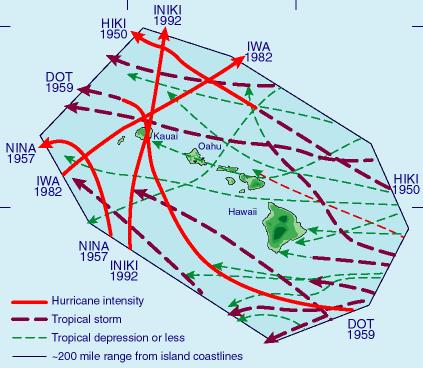 First Big Island Strike since 1940s? Trying to provide some historical context, the Big Island has only ever been hit by tropical depressions, at least going back to the 1940s. Kauai was hit by Category 4 Iniki in 1992, triggering an estimated $1.8 billion in damage. Dot also struck Kauai in 1959; the island chain relatively lucky in subsequent years. Although Iselle is no Iniki, I still expect considerable damage, especially on the Big Island.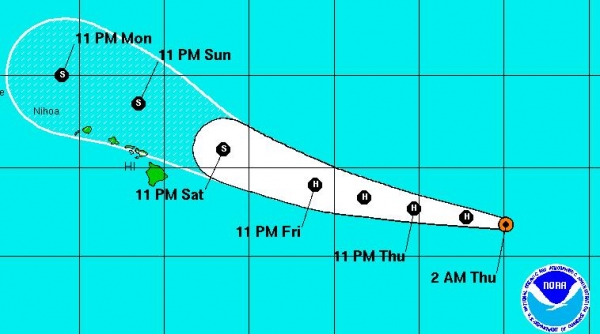 Julio Tracks North. Hurricane Julio is following Iselle, but expected to veer north of the Hawaiian Island Chain this weekend, whipping up strong surf, but probably no additional damage.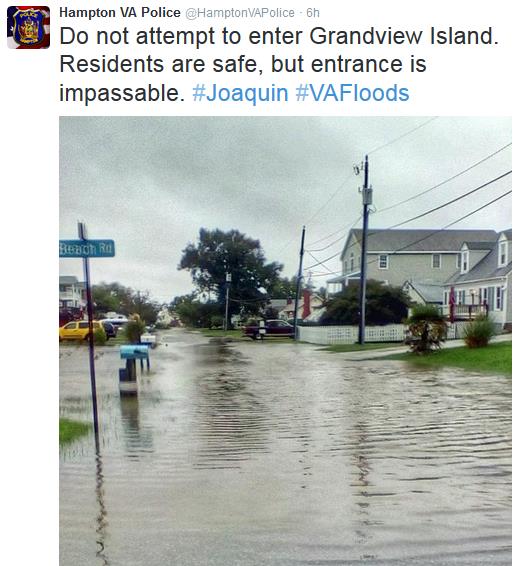 Hawaiian Punch. Iselle is the storm to watch, impacting the chain later today into Friday with conditions rapidly improving by Saturday. Hurricane Julio will be a near-miss, the brunt of (tropical storm force winds and waves) passing north of Hawaii.
HI Department of Public Safety: http://dps.hawaii.gov/
HI State Civil Defense/EMA: http://www.scd.hawaii.gov/
HI Red Cross: http://www.redcross.org/hi/honolulu
HI Electric: http://www.hawaiianelectric.com/portal/site/heco
County of Maui: http://www.mauicounty.gov/
County/City of Honolulu: http://www.honolulu.gov/
County of Hawai'i: http://www.hawaiicounty.gov/
County of Kaua'i: http://www.kauai.gov/
State of Hawaii News: https://portal.ehawaii.gov/home/latest-news/
Summary: Conditions are already beginning to deteriorate, especially on the Big Island, where tropical storm force wind gusts are likely by afternoon with hurricane conditions overspreading the island by tonight. Iselle may strike Hilo and the Big Island as a weak, Category 1 hurricane, the first such strike since records were started in the 1940s. I expect significant flooding, power outages and storm surge damage within 3-5 feet of mean sea level, mainly on the windward side of Hawaii and Maui (Road to "Hana"). Although far from Iniki-strength, Iselle will probably leave behind several million dollars in damage to infrastructure, homes and businesses, especially on the Big Island.
Paul Douglas - Senior Meteorologist - Alerts Broadcaster