* NOAA SPC has elevated the risk of severe storms from "slight" to "moderate" just north/east of the Twin Cities for late afternoon and evening, meaning a good chance of damaging winds, large hail, and a few tornadoes for northeast Minnesota and northwest Wisconsin.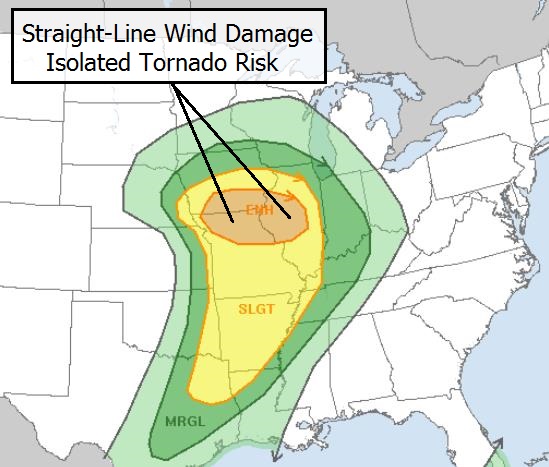 Moderate Risk. A moderate risk of severe storms is a trigger, a threshold that is a strong indicator of especially damaging thunderstorms capable of large hail, 60 mph+ wind gusts and larger, more violent tornadoes. The risk area is close enough to Minneapolis and St. Paul that Twin Ciities residents should pay close attention thru the evening hours. The threat is greatest from Brainerd and Duluth to Taylors Falls into much of northwest Wisconsin.

Tornado Threat. The map above outlines the area of highest risk for tornadoes into the late evening hours; a 5% risk of a tornado within 25 miles of any location from International Falls to Brainerd, Duluth and much of northern Wisconsin and the U.P. of Michigan.

Damaging Wind Potential. Severe storms are possible from the eastern Dakotas to Michigan and much of upstate New York and interior New England between now and about 11 pm tonight. The risk of damaging winds is greatest just north/east of the Twin Cities and St. Cloud, Minnesota; a 45% chance of 58 mph+ winds within 25 miles of any location from central and northeastern Minnesota into northwest Wisconsin.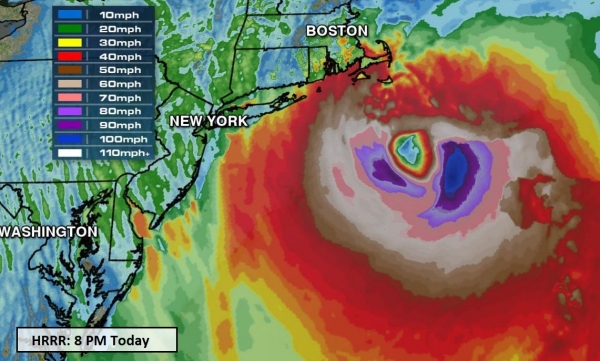 8 PM This Evening. The high-res HRRR model shows a few "supercell" thunderstorms by evening from near Wadena and Brainerd to Duluth, capable of large hail, damaging straight-line winds, and a few tornadoes. These storms should weaken before reaching the Twin Cities later tonight and early Friday morning. More severe storms are imminent over far northern Wisconsin, northern Michigan and upstate New York.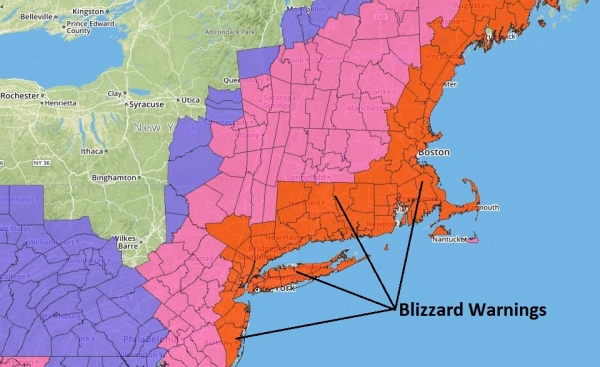 Heat Advisories - Warnings. NOAA has issued Heat Advisories from the eastern Dakotas to the Twin Cities, Madison, Milwaukee, Chicago, Columbus, Pittsburgh, Harrisburg, Washington D.C., Richmond, metro New York City and Boston. The risk is further elevated in purple-shaded areas, under an Excessive Heat Warning, including Detroit and Flint, Philadelphia, Hartford and southeastern Massachusetts.
Bottom Line: Keep a watchful eye on northeastern Minnesota and northwest Wisconsin into the early nighttime hours. The risk of violent weather is lower for the immediate Twin Cities, but Minneapolis and St. Paul are close enough to the enhanced risk area for people to pay close attention to rapidly changing weather conditions into Thursday night.