A New Level of Nanook
You know it's bad when they cancel school at International Falls, America's admittedly proud Capital of Cold.
"So why has it been so persistently cold?" the Star Tribune's Vineeta Sawkar asked me yesterday. Well, we may as well live in Canada. And prevailing winds aloft, the jet stream winds we love to babble about, have been unrelenting, howling from the Yukon for the last month. Most winters we see more variability - puffs of Pacific air interspersed with the nasty stuff. Not this winter.
Living in Minnesota we're all accustomed to cold fronts. But early next week we should experience a cold-front-on-steroids - a brittle bubble of pain - a black hole of molecular activity still reeking of Siberian madness. Cars will complain, schools will close; travel agents may see an uptick in new business. By my calculations this may be the coldest slap in a decade. In late January 2004 we saw metro lows as cold as -24F, one day with a high of -8F. This outbreak will be comparable, maybe a little worse.
Expect sub-zero temperatures Saturday evening into Wednesday morning, as cold as -20s in the 'burbs, -30s for St. Cloud and Brainerd.
20s and even a few 30s return for the latter half of January.
Cue the Hallelujah Chorus.
* file photo above: AP
---
Bucking The Trend? This seems like a good time to dust off a graphic I use (a lot), showing a gradual warming of nighttime lows during the winter months in the Twin Cities. Edina investment banker (and prize rose grower) Jack Falker created this, using NOAA data for MSP. Since 2000 the coldest nights of winter have seen lows in the -15 to -23F range; not as cold as the 60s, 70s and early 80s. I expect a few Twin Cities lows in the -20 to -25F range early next week.
---
More Than Character-Building. Here's the 84-hour 2-meter temperatures forecast courtesy of NOAA's NAM model. The solid red line highlights the 32F isotherm, the solid green line marks the leading edge of 0F. New colors show up by Sunday and Monday over the Upper Mississippi Valley. That can't be good. Loop: Ham Weather.
---
Some Recovery In Sight. I hope this isn't a meteorological mirage. GFS data is fairly consistent showing some moderation by the end of next week, a few 20s and 30s likely by the third week of January.
---
Alerts Broadcaster Briefing: Issued Thursday morning, January 2, 2014.
* The storm that has dumped as much as 16" of snow on the northern/western suburbs of Chicago is pushing east. Conditions will rapidly deteriorate this afternoon from Washington D.C. and Baltimore to Philadelphia, New York and Boston.
* Over 3,700 delays and nearly 1,500 cancellations at U.S. airports so far today. Tomorrow will be worse. Details below.
* The brunt of the snow (and wind) comes tonight and Friday morning. Skies will rapidly clear Friday afternoon as the storm accelerates out to sea, but I expect widespread delays and cancellations tomorrow. Very cold air in the wake of this storm will make it difficult for road crews to keep even interstates wet and slushy from late tonight into the morning hours Friday. I expect rapid improvement on highways and at major airports Saturday.
* Plowable snowfall amounts are still likely from Philadelphia and New York City to Albany and Rochester, New York. This may be a crippling snowfall from Long Island to Cape Cod and southern suburbs of Boston, where 6-12" of powdery snow will be whipped into 2-3 foot drifts late tonight and Friday. This still has the potential to be a rare (crippling) snow and wind event for coastal New England and coastal Mid Atlantic communities.
* What may be the coldest air since late January, 2004, is on the way for the northern third of the USA by Monday of next week.
---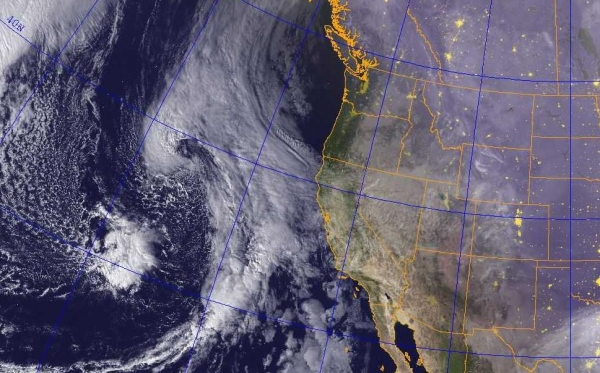 January At Its Best. We shouldn't be shocked. January is the coldest month of the year across the USA, and the stronger the surge of arctic air, the higher the potential for a major storm, spiked with moisture off the Atlantic Ocean. If it's any consolation the heaviest snows will actually fall just offshore, brushing coastal sections of the Mid Atlantic region and New England with enough snow to make it interesting tonight into midday Friday. Satellite image: NOAA.
---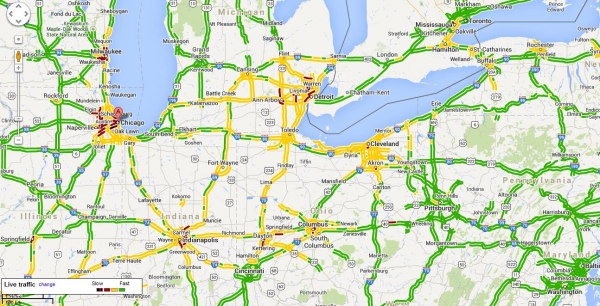 Parking Lot Conditions. The worst travel right now is from Milwaukee to Chicago, where some 5-15" snowfall amounts were reported, heaviest north/west of The Loop. Travel by land and air is also a mess in Detroit, Indianapolis, Columbus and Cleveland this morning. The yellow-shading on the interstates highlight where roads are currently snow-covered and very slick. Click here for the latest Google traffic conditions.
---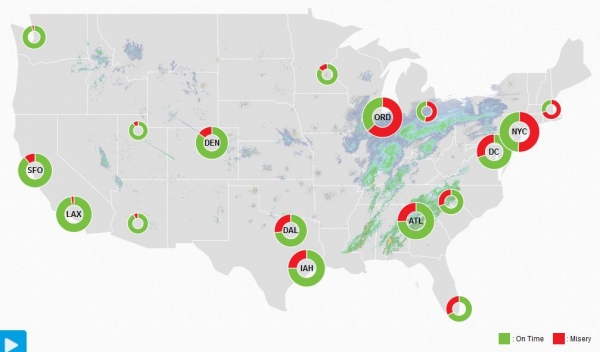 Travel Misery. Here is Flight Aware's "Misery Map" showing the airports with the most delays. Chicago's ORD leads the pack, followed by New York City airports, with significant impacts rippling to Atlanta and Dallas. At last report over 3700 delays were reported with nearly 1500 cancellations just today. Tomorrow will be worse.
---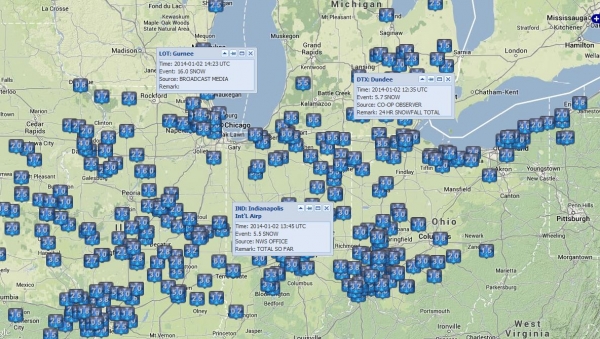 Very Plowable. Gurnee, north of Chicago, reports 15" of snow, some of it lake-enhanced. Indianapolis has picked up 5-6" with some 6-7" amounts in the Detroit area. Map credit: NOAA and Iowa State University.
---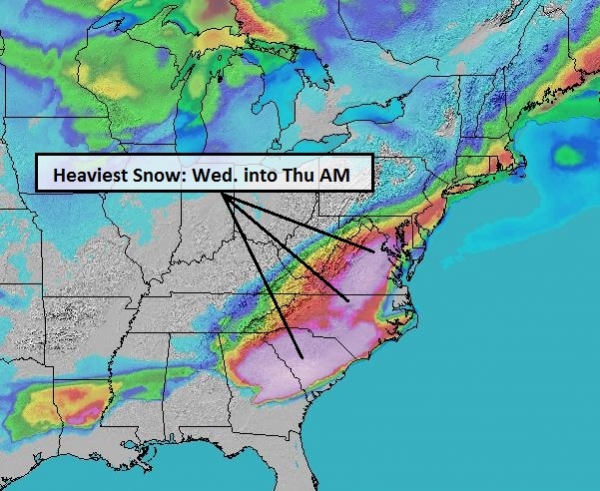 84-Hour Snowfall. NOAA's NAM model is doing an admirable job of nailing the band of heaviest snow, setting up from central and northern Indiana to Toledo, Cleveland and Erie. As the storm approaches the coast Atlantic moisture will fuel the system, with the heavest amounts forecast from coastal New Jersey and Long Island to Providence and Cape Cod. It still appears southeastern Massachusetts, including the islands, will see the most extreme snowfall amounts - and subsequent blowing/drifting problems tonight and Friday. Again, this will be a dry, powdery snow, prone to blowing and drifting as winds gust over 30-40 mph at the height of the storm. Graphic above: Ham Weather.
---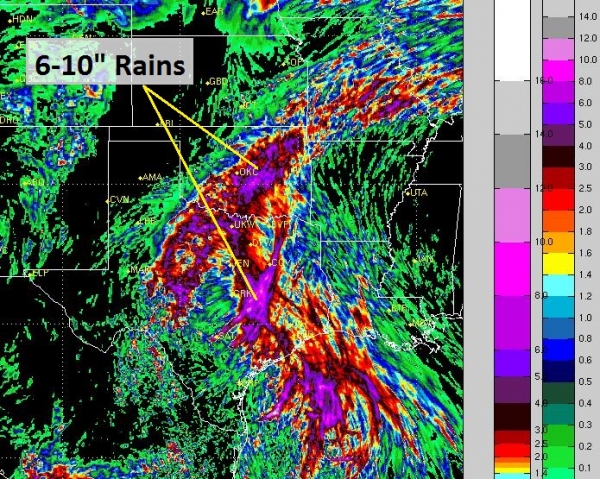 High-Resolution Snowfall Prediction. To me, looking at all the data and models, this simulation seems reasonable (wrong word, I know). About 6" for Philadelphia and much of the Delaware Valley, 2-4" for Baltimore and Washington D.C., closer to 4-8" for New York City, with 8-10" for parts of Long Island, New Haven, Groton and Hartford - as much as 10-15" from Newport and Providence to Hyannis and Boston by midday Friday. RPM model solution courtesy of WSI.
---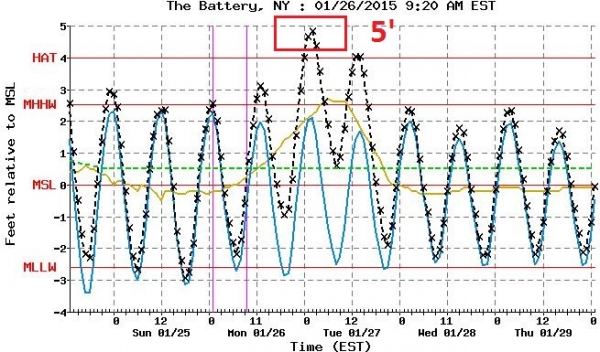 New York City Impacts. Blizzard Warnings are posted for Long Island, where we still expect the heaviest snow, strongest winds and lowest visibilities tonight and Friday morning. Winds may gust to 40-45 mph early tomorrow, creating a dangerous wind chill of 10 to 15 below. You won't want to be trapped outside for any length of time tomorrow - the risk of frostbite and hypothermia very high. Graphic: NOAA.
---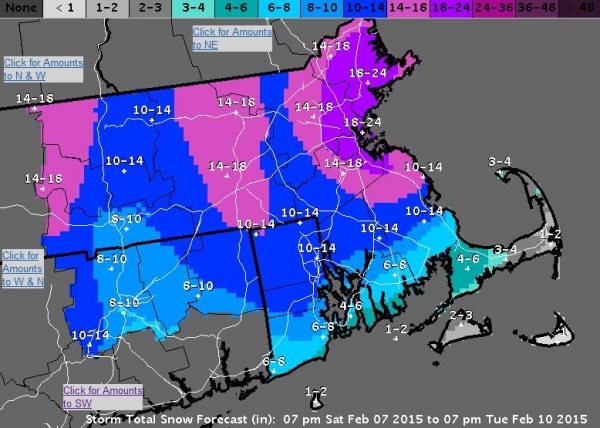 Boston Impacts. Blizzard Warnings are up for Cape Cod, where 30-50 mph wind gusts are possible. Coastal flooding will also be an issue tonight and Friday, inundating areas within 3-5 feet of sea level. White-out conditions are possible in Boston for a time Friday morning, and likely over the Cape, Martha's Vineyard and Nantucket. Map: NOAA.
---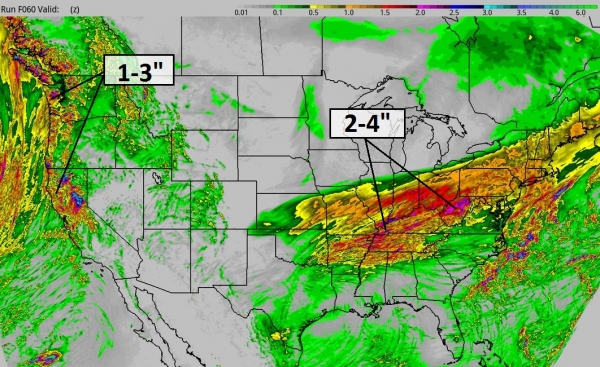 Latest Warnings. Winter Storm Warnings are posted for much of the Ohio Valley, the Mid Atlantic Region (including Philadelphia and Wilmington), all of New Jersey and most of New England. Blizzard Warnings are in effect from Long Island to Cape Cod. The worst of the storm comes from midnight tonight to noon Friday. The latest warnings from NOAA are here, courtesy of Ham Weather.
---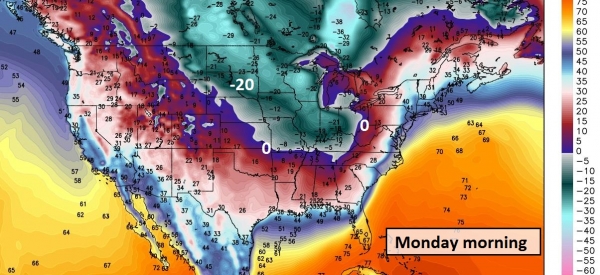 The Arctic Mother Lode. Here we go - what will most likely be the coldest outbreak of the winter, possibly the coldest air since late January, 2004, is on the way for early next week. The Upper Midwest, Great Lakes and Ohio Valley will bear the brunt of this Yukon Invasion, but subzero temperatures will settle over much of New England, even the Mid Atlantic region, by Tuesday and Wednesday. Subzero air will impact travel and facilities the first half of next week, followed by some gradual moderation by the end of next week. Weather graphic above: Weather Bell.
Summary: Today's briefing has something for everyone, everything except warmth and tranquility. The same storm that is slowing air and land travel to a crawl over the Midwest and Ohio Valley pushes east tonight, with blizzard conditions possible, especially within 50 miles of the Atlantic Ocean, late tonight into Friday morning. Travel will continue to worsen as the day goes on today - I suspect many businesses and schools will shut down Friday, with gradual improvement on Saturday. Believe it or not the atmosphere will be warm enough aloft for a period of rain late Sunday and Monday over the Northeast before brutally cold air arrives early next week.
Pass the ibuprofen. Good luck, and stay safe out there.
Paul Douglas - Senior Meteorologist - Alerts Broadcaster

---
Counterintuitive, But True. The Iowa Department of Transportation reminds us that spreading more salt on roads when it's this cold can actually trigger more black ice. Salt works best when air temperatures are between 20 and 32 F. When it's this cold salt melts ice very slowly, and may actually cause highways to refreeze faster than they would with no salt.
---
18th Coldest December On Record For MSP. It was the coldest December since 2000 for the Twin Cities, but we've seen colder Decembers in years gone by. For St. Cloud it was the 8th coldest December on record. Details from the Twin Cities office of The National Weather Service: "It was a December to remember in reference to cold weather. However, as you can clearly see from the long term averages, there have been many Decembers in the past much colder than December 2013. Even so, Minneapolis International Airport ended up the month with a respectable 18th place on the all-time list."
---
1 In 10 Chance Of Major Snowstorm For 2014 Super Bowl? Apparently there's some controversy over recent statements made by the New Jersey State Climatologist when asked about a "forecast" for February 2 at The Meadowlands. Some sports writers confused climatology with an actual weather prediction for the day in question. Here's an excerpt of a story at NJ.com: "...Based on an analysis of 80 years of data gathered at Newark's weather station, which is the closest long-term station to MetLife Stadium, we found there's a one out of 10 chance based on past records that it snows during the evening hours of Feb. 2. The record suggests that the largest snow event in the last 80 years on Feb. 2 at Newark is 3.2 inches..."
---
2013's Wild, Unforgettable Weather: A Roundup. LiveScience has the highlights and lowlights of a fairly quiet year, overall, for the USA, with a few notable exceptions: "Floods, fires and typhoons — weather fueled by heat led the news in 2013. In Colorado and central Europe, tropical moisture fed heavy rains and floods. Australia was ravaged by heat waves and wildfires for much of the year. Warm Pacific Ocean temperatures fueled major tropical storms that devastated the Philippines and Asia. The unusually warm temperatures are on pace to set a heat record, making 2013 one of the warmest years in more than a century, according to a report released in December by the National Climatic Data Center (NCDC). The first 11 months of 2013 are the fourth warmest (averaged around the globe) since record-keeping started 134 years ago..."
Image credit above: "Super Typhoon Haiyan, the strongest storm seen during the satellite era, was spotted by the Japan Meteorological Agency's MTSAT on Nov. 7, 2013, as it headed toward landfall over the Philippines." Credit: Japan Meteorological Agency/NOAA.
---
Compared To 2 Previous Years, 2013 Was A Paper Tiger. Meteorologist Andrew Freedman has a good summary of what was a relatively quiet year for the USA, at least compared to the insanity of 2011 and 2012; here's an excerpt from Climate Central: "The U.S. suffered its share of extreme weather and climate events in 2013, from a monster tornado that flattened large parts of Moore, Okla., to the driest year on record in California. But compared to the blockbuster calamities of the previous 2 years, 2013 stands out more for its relative tameness. Mother Nature's most powerful storms — hurricanes — were unusually absent from the North Atlantic. Not a single hurricane made landfall in the U.S., and no major hurricanes of Category 3 or above intensity even formed. In addition, the longstanding drought that had gripped much of the nation abated. And for the first time in 20 years, daily record low temperatures outnumbered daily record highs..."
Climate Central Infographic featured above is here.
---
2013 In Review: Extreme Weather - In Pictures. Here's an excerpt of a 20 slide recap of some of the more unusual and extreme weather events of 2013, courtesy of The Guardian: "2013 was the seventh warmest year on record and saw one of the strongest cyclones, some of the longest heatwaves and the most topsy-turvy weather experienced in decades."
Image credit above: "On 7 November typhoon Haiyan made landfall in Guiuan, Eastern Samar, in the Philippines, with sustained winds of 145-195mph, by some measures the most powerful storm on record to strike land. This composite of satellite images shows the fearsome size of Haiyan as it headed towards the Philippines." Photograph: Japan Meteorological Agency and EUMETSAT/Barcroft Media.
---
Weather Forecasting Is About To Improve With Satellite Launch. The launch of a new low-orbiting satellite may help the initialization of global weather models, the quality of data we put into the simulations that drive weather forecasts. Here's an excerpt from Global Post: "NASA and the Japan Aerospace Exploration Agency announced the launch of a precipitation satellite that will enhance how we understand the climate. The Global Precipitation Measurement Core Observatory satellite will be launched on February 27 from Japan's Tanegashima Space Center and will measure precipitation and energy cycles. Researchers say that it will improve weather forecasting worldwide. "Launching this core observatory and establishing the Global Precipitation Measurement mission is vitally important for environmental research and weather forecasting," said Michael Freilich, director of NASA's Earth Science Division in Washington..."
Image credit above: "Artist concept of the Global Precipitation Measurement (GPM) Core Observatory satellite." (NASA/Courtesy).
---
Mystery Steam Over Fukushima Could Be Sign Of Another Meltdown. Gizmodo has the story - here's a clip: "The newest update in the highly disconcerting series of devastating failures that is the Fukushima cleanup effort is troubling to say the least. Tepco has confirmed that (unexplained) plumes of steam have been rising from the mangled remains of Reactor Building 3. In other words, there's a chance Fukushima could be in the middle of another meltdown. The thing is, no one has been able to find out the exact cause of the rising, mysterious radioactive steam because the combination of physical damage and, more importantly, lethal radiation levels have made investigating the reactor impossible..."
---
2013: The Year In Science. The techno-geeks at Gizmag take a look; here's an excerpt: "The close of 2013 gives us an excellent opportunity, though satiated with holiday feasts, to look back on a year that has been filled with scientific accomplishment. So it's time to get comfortable on your Binary Chair, sip your hot cocoa from a phase-change mug while your Foodini prints out a batch of cookies and reflect on science stories of note from the past year..."
---
This Dumb Year: The 47 Lamest Moments In Tech, 2013. Time Magazine has a good run-down of some of the more head-slapping moments of last year; here's the intro: "In tech, dumb moments come in an array of flavors — but some years have definite overarching themes. 2012, for instance, was the year of the apology. And 2013 turned out to be the year that proved human beings shouldn't be allowed to use Twitter. Or at least it kept feeling that way. Everybody kept tweeting stuff they probably came to regret. Celebrities such as BlackBerry Global Creative Director Alicia Keys, whose only mistake was tweeting from an iPhone (unless, as she said, the tweet came from an iPhone-using hacker). People we never heard of until they embarrassed themselves on Twitter and got fired, including Business Insider's CTO, IAC's PR honcho and a producer of The Bachelor. Even beloved American institutions such as AT&T and SpaghettiOs..."
---
Tips For A Successful Digital Detox. Step away from the smartphone please. If you're finding it increasingly difficult to keep up with e-mails, FB posts, tweets, etc - here are a few suggestions from Shape Magazine: "Chances are your smartphone is within arm's reach right now, if you're not already using it to read this. We're spending more time than ever on our digital devices—anywhere from one to two hours daily, depending on which study you consult—and with the flood of incoming texts, emails, calls, and push notifications, it's rare if our screens stay dark for more than a moment. While there's no doubt technology has made our lives easier in many ways (remember roadmaps?), research suggests that our addiction to it is real. "Every new notification or text triggers the release of dopamine, a neurotransmitter that drives us to seek rewards, so you keep coming back for more," explains Levi Felix, co-founder of Digital Detox and Camp Grounded, which run tech-free weekend getaways for adults..."
Canadian Tire Ice Truck Redefines Cold Weather Driving. I suspect many of us will have vehicles that resemble this by early next week - details from gizmag.com: "With Eastern Canada experiencing one of the worst ice storms in recorded history, the idea of an ice truck might seem overtly ironic to some. The ice sculpting house of Iceculture and Canadian Tire, however, already had their 15,000 lb ice truck planned, built and ready to go before the storm hit..."
---
This Amazing Dog With A Mustache Deserves Your Complete Attention. Yes, "before we go" let's admire this little pooch with a perfectly natural mustache. I wish I could grow one that good. Details in this amazing pictorical from Buzzfeed.
---
FRIDAY: Mostly cloudy, almost tolerable. Winds: S 20+ High: 23
FRIDAY NIGHT: Clouds and flurries. Temperatures holding in the 20s.
SATURDAY: Flurries, turning windy and colder. High: 20 (early) falling into single digits by afternoon.
SUNDAY: Sunny, unreasonably cold. WC: -30. Wake-up: -16. High: -8
MONDAY: Little Siberia. Dangerously cold. Wake-up: -24. High: -10
TUESDAY: Still subzero. Call travel agent. Wake-up: -20. High: -2
WEDNESDAY: Mostly cloudy. A little better. Wake-up: -10. High: 13
THURSDAY: Some feeling returns to extremities. Patchy clouds. Wake-up: 9. High: 22
* photo credit above: Imara Hixon.
---
Climate Stories...
On Defense: Cities Get Serious About Climate Resilience In 2013. Sandy was a 2 by 4 across the head for New York City, but other cities are waking up and taking steps to counter a more volatile climate. Here's an excerpt from Grist: "...Sandy was the second major storm to plow through New York in as many years, and as we learned during our retrospective this fall, it wasn't even the long-feared Big One. Sandy ricocheted into the coast. A direct hit, which will no doubt come eventually, will be much worse, particularly as warmer seas whip up more powerful storms, and rising sea levels bring them to more of our doorsteps. This year saw more weather extremes, including biblical floods that swept away houses, roads, and bridges in Calgary, Alberta, and Boulder, Colo., a heatwave in Alaska, bitter cold in Florida, and a monstrous typhoon that wreaked massive havoc in the Philippines, killing more than 6,000 people. It's impossible to blame climate change alone for any of these events, of course, but it certainly made many of them worse, and science tells us they're signs of things to come..."
Photo credit above: Andrew Ferguson.
---
Five Basic Antarctic Facts For Climate Change Skeptics. The Guardian has some perspective on the "warmist" ship that recently got caught in Antarctic ice, leading to the evacuation of those onboard. Here's an excerpt: "To most people the prolonged stranding of the MV Akademik Shokalskiy in thick pack ice off the coast of Antarctica is an unfortunate incident that provided passengers with rather static scenery for their Christmas and New Year celebrations. But to some climate change contrarians, repeated attempts to free the vessel from the ice are proof that the theory of climate change is flawed or, at best, exaggerated. After all, a warming planet has no ice at all, right? In Sydney's Daily Telegraph, Roger Franklin dispensed with analysis of ice extent, the cyrosphere and the like to get to the heart of the matter – expedition leader Chris Turney is a "warmist" whose understanding of Antarctica amounts to little more than it gets "really, really cold"...
Photo credit above: "The Intergovernmental Panel on Climate Change says there is "high confidence that ice shelves around the Antarctic peninsula continue a long-term trend of retreat and partial collapse". Photograph: AAP.
---
Kerry Shifts State Department Focus To Environment. Will the administration be able to move the needle? Here's an excerpt from a New York Times article: "...But while the public's attention has been on his diplomacy in the Middle East, behind the scenes at the State Department Mr. Kerry has initiated a systemic, top-down push to create an agencywide focus on global warming. His goal is to become the lead broker of a global, legally binding climate treaty in 2015 that will commit the United States and other nations to historic reductions in fossil fuel pollution. Whether the secretary of state can have that kind of influence remains an open question, and Mr. Kerry, despite two decades of attention to climate policy, has few concrete accomplishments on the issue..."
---
Crank It Up. Cartoon courtesy of David Horsey at The Los Angeles Times.
---
Climate Change Models Underestimate Likely Temperature Rise, Report Shows. Here's an excerpt from The Guardian: "The Earth's climate is far more sensitive to carbon dioxide emissions than previously thought, heightening the likelihood of a 4C temperature rise by 2100, new Australian-led research of cloud systems has found. The study, published in Nature, provides new understanding on the role of cloud formation in climate sensitivity – one of the key uncertainties in predictions of climate change. Report authors Steven Sherwood, Sandrine Bony and Jean-Louis Dufresne found climate models which show a low global temperature response to CO2 emissions do not factor in all the water vapour released into the atmosphere..."
Photo credit: "Understanding cloud formation is key to predicting climate change." Photograph: CBW/Alamy.
---
Climate Change: Planet To Warm 4C By 2100. Following up on the latest research into cloud dynamics and possible impact on warming here's an excerpt of a slightly different perspective from The Sydney Morning Herald: "...Forecasts in many climate models for lower temperature rises were based on assumptions that clouds might help limit temperature increases. But the team claims to have found the key to predicting cloud behaviour, and forecasts that clouds will not be nearly as helpful as thought in many models. Current models estimate a doubling of carbon dioxide in the atmosphere - a level that may be reached by mid-century - will result in temperature rises of between 1.5 degrees and 5 degrees. Instead, the likely range will be 3-5 degrees for twice the amount of C02, the study found..."
Photo credit above: "New research suggests temperatures will rise between 3-5 degrees for a doubling of C02." Photo: Michael Clayton-Jones.
---
13 Dumbest Things Said About Climate Change In 2013. Media Matters has the story (and video).
---